STYLE
Styled by Stassi: Working Your Skirts in the Winter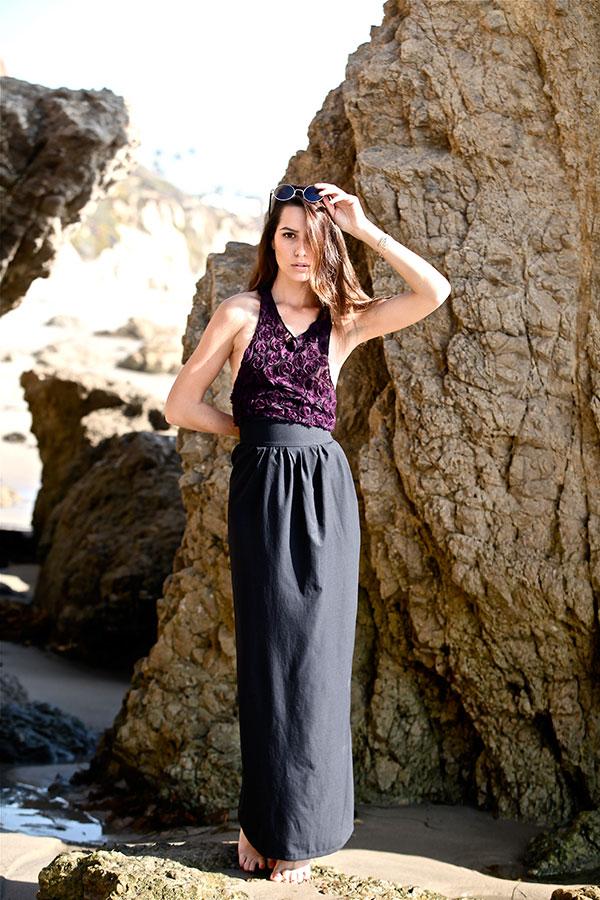 Vanderpump Rules' Stassi Schroeder is OK!'s newest style star! Each week, Stassi will be giving you a peek into her chic world to hear about the fashion trends she's loving and how she's using them to style herself and her friends.
With the weather getting chillier by the second, we tend to find ourselves neglecting all of the lovely skirts we've purchased and adored among the warmer seasons. We see the windy cold climate outside and mindlessly grab our coziest pants and denim, while carelessly pushing the skirts even further back in our closets. This season I am making a very concerted effort to not let that happen! Not only can you find ways to make your summer skirts works for the cooler weather, but we now we are provided with endless amounts of skirts in heavier fabrics and textures. Whether it's a mini, midi, or maxi; cotton, tweed, or silk, there is always a way to stay warm and keep this garment in the forefront of your closet.
Article continues below advertisement
How to Style a Classic Sheath Dress
Let's start with the lightweight skirts we loved in the summer. With these it's all about layering. A cotton mini or silk maxi can be dressed up for the cooler temperatures more easily than you may thing. A mini skirt paired with thick knit tights, over the knee boots, a luscious chunky sweater and a classic pea-coat is irresistible. Take that long silk maxi skirt you wore on a hot night, and pair it with a fitted sweater, a warm bomber jacket, and some booties. Scarves, gloves, and hats can all be thrown on in the most stylish ways. I've noticed that most of the time, the chicest looks all come down to layering.
When the fall season comes, there is nothing I love more than walking past a store to see the displays and mannequins featuring the new looks for the colder seasons. Lush pantsuits, embellished jackets, and yes, lavish skirts. Skirts in an abundance of wintery colors all in heavier fabrics flood my favorite shops. You can't go wrong with the ladylike appeal of a wool midi skirt, or the edge of a leather pencil skirt. The next time you find yourself shopping, try opting for a great winter skirt. They are unexpected and oh-so-chic.
In this photo of Kristina Kelly from Vanderpump Rules, we paired her fitted-at-the-waist black maxi skirt with a plum top in a heavier fabric. This look is perfect for a nighttime party. All we're missing is a fitted jacket and a cozy scarf for the ride over!
Here are some winter skirts I'm loving right now: