STYLE
What Would the Countess Do? Host/Hostess Gifts; Apologizing for Someone Else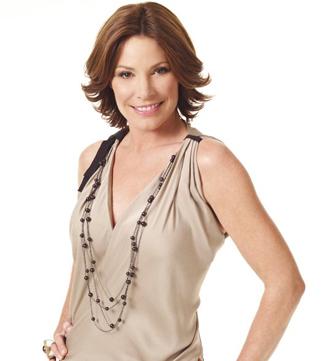 When it comes to etiquette, manners and overall good behavior, even celebrities need help navigating the rough waters of stardom! It's a good thing Countess LuAnn de Lesseps of the Real Housewives of New York City is joining forces with OK! to school them on the right thing to do! In a rough situation, we just ask, "What Would the Countess Do?" This week the Countess chimes in on appreciating party hosts and apologizing for others' actions.
Article continues below advertisement
WHAT WOULD THE COUNTESS DO? REPLACING A FRIEND AT WORK; LIVE TV CONFRONTATIONS
With the holiday parties starting to begin, what are appropriate gifts to bring the host?
Bringing a little something to a holiday party lets your host know that you appreciate their hospitality. I like to give a nice bottle of wine or a scented candle (think spruce or cinnamon for the holidays). If your host likes to cook, why not bring the latest kitchen gadget or a festive apron? Another great idea is an artisan-crafted Christmas ornament or a box of gourmet chocolates.
MORE ON:
Countess LuAnn De Lesseps
Tip: Bring a gift that your host can use later. Avoid giving food that requires refrigeration or cut flowers that need a vase.
WHAT WOULD THE COUNTESS DO? SUBSTANCE ABUSE PROBLEMS; POLITICAL CONFRONTATIONS
Jimmy Fallon apologized on behalf of his band for playing "Lyin' A** Bitch' when Michele Bachmann walked on the stage. Should Jimmy have apologized for something that wasn't directly his fault?
As the host of Late Night, it is Jimmy Fallon's responsibility to make his guests feel like they are welcome on his show. I think that he was correct to apologize to Congresswoman Bachmann for his band playing a derogatory song when she walked on stage even if it wasn't something he planned. Michele Bachman didn't deserve to be ridiculed in this way regardless of what the Late Night band thinks about her political views.
Tip: When you are wrong, give a sincere (and timely) apology.
LuAnn has released an iPhone app called Countess Luann available through the Apple Store. For all information please go to her website www.luanndelesseps.com. For everything Countess LuAnn, check out www.luanndelesseps.com, follow her on Twitter and check out her Facebook page!