STYLE
What Would the Countess Do? Replacing a Friend at Work; Live TV Confrontations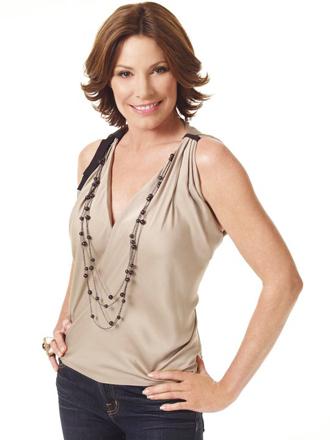 When it comes to etiquette, manners and overall good behavior, even celebrities need help navigating the rough waters of stardom! It's a good thing Countess LuAnn de Lesseps of the Real Housewives of New York City is joining forces with OK! to school them on the right thing to do! In a rough situation, we just ask, "What Would the Countess Do?" This week the Countess chimes in on Emmys fashion and dealing with party accidents.
Article continues below advertisement
WHAT WOULD THE COUNTESS DO? SUBSTANCE ABUSE PROBLEMS; POLITICAL CONFRONTATIONS
If a friend of yours is fired and you end up getting their job, how do you approach that topic with the friend without starting bad blood? Don't be surprised if your friend is a little miffed about you getting their old job and reacts negatively to your good news. The best approach in this situation is to be sympathetic and express how conflicted you feel about taking this job. Hopefully, your friend is in a new job by the time you have this conversation. If not, you can offer to help with the job search by scanning classifieds and asking family, friends and co-workers if they know of an available position.
MORE ON:
Countess LuAnn De Lesseps
Article continues below advertisement
Elisabeth Hasselbeck is a tough cookie and is very firm in her convictions. The reason she brought up Bill Maher's joke about her being sent to replace the reporter who was sexually assaulted by a mob of men in Egypt was that the joke wasn't funny and was insulting to women. He needed to be called out for using a terrible situation for his own comedic purposes. Her job on The View is to keep the discussion interesting and with Maher at her side, there was no shortage of fuel for the interview fire.
Tip: Just because you can tell a joke, doesn't mean you should.
LuAnn has released an iPhone app called Countess Luann available through the Apple Store. For all information please go to her website www.luanndelesseps.com. For everything Countess LuAnn, check out www.luanndelesseps.com, follow her on Twitter and check out her Facebook page!