penelope disick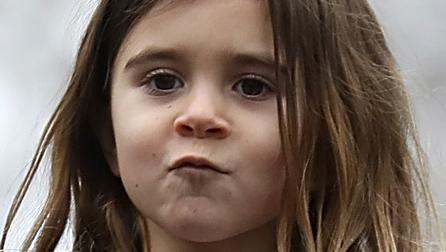 Most Recent
.

PHOTOS

The famous kids were all smiles as they fooled around in Malibu.

.

PHOTOS

Before going to the amusement park, the family celebrated at iHop.

.

PHOTOS

The cousins were all smiles in their colorful outfits.

.

PHOTOS

The six-year-old looks just like her Aunt Koko.

.

PHOTOS

Kourtney & Scott put their differences aside for a family trip to Universal Studios.

.

PHOTOS

They watched one of the biggest movie musicals of all time.

.

PHOTOS

Her little one dressed quite colorfully for the yummy occasion.

.

PHOTOS

'These are the moments I've been waiting for!', Khloe gushed on Instagram.

.

PHOTOS

Even Aunt Kylie Jenner attended the bash with her daughter Stormi!

.

PHOTOS

The two cousins have been inseparable since day one.

.

PHOTOS

The trio are having the most fabulous girls weekend in New York City.

.

PHOTOS

The father-of-three has been inseparable from the 19-year-old lately.