VIDEOS
13 Celebs Who Embraced the Instagram Video Update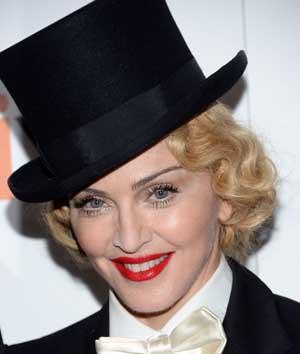 It's been about two weeks since Instagram fired back at Vine and added a video feature to their system, and everyday 'grammers aren't the only ones who are loving the update—celebs can't get enough! From Madonna to Justin Bieber, these stars' Instagram obsessions are going from bad to worse and we are totally loving it!
Photos: Girl Meets the Insta World
1. Justin Bieber. The Biebs is obviously loving Instagram's new feature—he's already posted more than 10 videos!
Article continues below advertisement
2. Heather Dubrow. What's better than vacationing in Hawaii for Tamra Barney's wedding? Recording it all on video, duh.
4. Madonna. "Booty pop, booty pop, booty booty booty pop." We LIVE for this video of Madge.
5. Sean Lowe. Aw, family fun day with the Lowe/Giudici clan. Sign us up to attend, please!
OK! News: Juiciest Bachelorette Moments
6. Chrissy Teigen. Chrissy's relationship wit h John Legend is one of the cutest we've ever seen. We love how despite being famous and incredibly good-looking the pair still love to make fun of themselves.
7. Ashley Benson. No, thank YOU, Ash, for posting such an adorable video with your Pretty Little Liars friends!
Article continues below advertisement
8. Channing Tatum. While taping a late night talk show, Channing made sure to stop and meet fans waiting outside. Isn't he the best?! Side note: we're pulling for the girl with the blurry picture. Hope she got a new one!
9. Julianne Hough. Another puppy 'gram. We don't hate it.
10. Ashley Tisdale. LOL! Ashley and good pal Vanessa Hudgens reenact scenes from the classic comedy Bridesmaids in this hilar instavid. Better watch out, Kristen Wiig!
11. Jimmy Fallon. #Trippy
12. Chelsea Houska. So maybe Chels hasn't really caught onto the fact that taking a video on Instagram is different than taking a selfie, but we're sure she'll get it eventually.
13. Giuliana Rancic. You do kinda look like the E! News graphics, G...
Photos: 8 Celeb Summer Looks To Steal
Are you loving the new Instagram videos? Which celeb's Instagram is your favorite to follow? Tweet us @OKMagazine!