VIDEOS
2AM Club's 'Not Your Boyfriend' Could be the Song of the Summer! See What Their Fave Summer Songs Are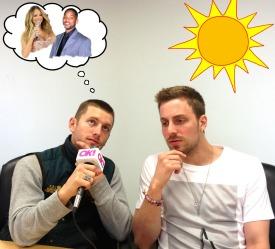 Summer is here, and with that comes the soundtrack of the season. On our playlists at OK! is the brand new single from 2 AM Club "Not Your Boyfriend". It's perfect for driving with the windows down, listening at the beach, or dancing with your friends on a hot summer night!
OK! News: The best summer one hit wonders!
So when members of the group Mark Griffin and Tyler Cordy stopped by the OK! offices we got their opinion on what makes the best summer song. Plus find out their picks for great summer jams!
Article continues below advertisement