VIDEOS
WATCH: Kris Jenner Reacts Tearfully To Bruce Jenner's Transition News In Sneak Peek Of New KUWTK Special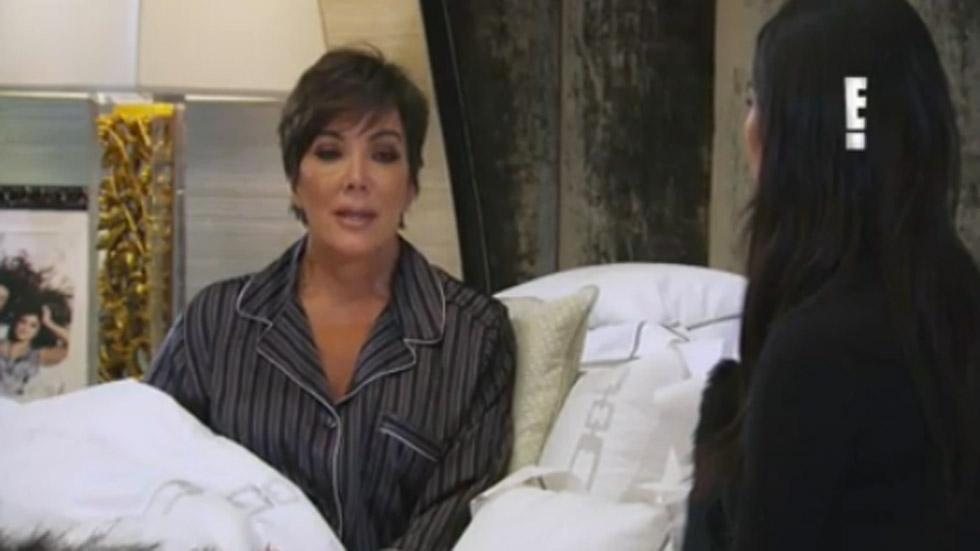 Though Bruce Jenner's docu-series chronicling his gender transition from male to female won't air until July, E! knows we just can't wait that long. So next week, the network will air a two-part special in which we'll finally hear from Kris Jenner, plus Bruce's kids and stepkids Kourtney and Scott, Kim, Khloe, Kendall and Kylie about their feelings on Bruce's big news.
PHOTOS: Read The Kardashians' Supportive Messages For Bruce Jenner
Article continues below advertisement
In the special, the entire family (well, minus Rob Kardashian and Kim's husband, Kanye West) will sit down with Bruce and talk candidly about his change, asking questions and speaking honestly about being transgender. And interspersed with that will be footage of Bruce with his kids and stepkids through the years. The special promises to show how supportive Bruce's family is being during this time, plus how each of them is dealing with all the change. The Kardashian/Jenner crew also hope it'll help other families who may be going through the same thing.