VIDEOS
Caitlyn Jenner In Talks To Judge Miss USA 2015! Relive The Moment Rob Kardashian Asked About Transgender Contestants At 2011's Pageant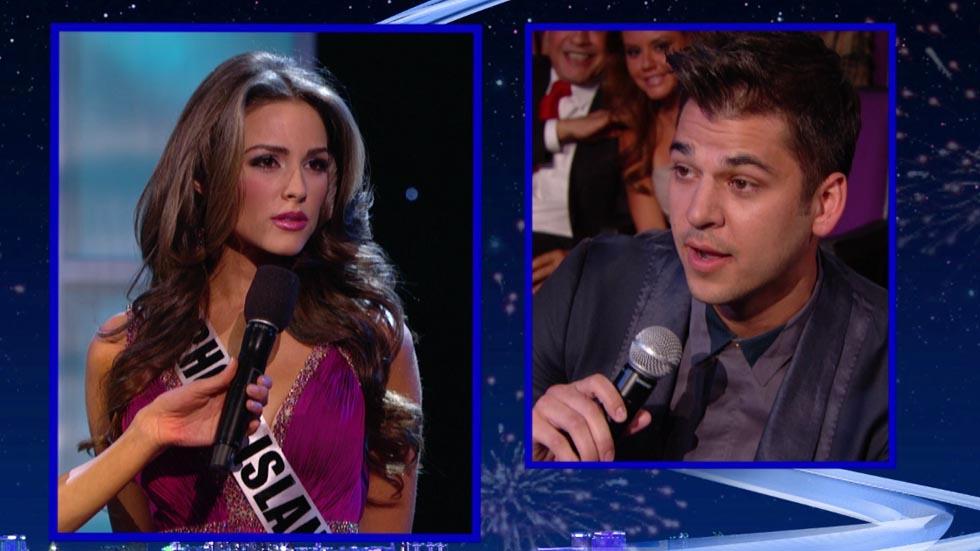 Though as of now Caitlyn Jenner is confirmed to make her first public appearance at the ESPY Awards on July 16, she could be making her debut even sooner!
PHOTOS: Caitlyn Jenner's Net Worth
There have been reports that Caitlyn is in talks to be on the judging panel of this year's Miss USA pageant, taking place days earlier on July 12. And while nothing has been confirmed yet, the organization said in a press release that they "would love to have her" and "are reaching out to make an offer." Yessss! Miss USA is the only pageant that allows transgender contestants to participate, so this partnership would surely make a lot of sense.
Article continues below advertisement
WATCH The First Clip From Caitlyn Jenner's Docu-Series, I Am Cait
And as a result of these new rumors, this clip of Caitlyn's stepson Rob Kardashian, who was on the judging panel himself for the 2012 Miss USA competition, is resurfacing. In the clip, Rob asks Olivia Culpo—who, spoiler alert, ended up winning that year—if she thinks it would be fair if a transgender woman won the title over a natural born woman.