VIDEOS
Carlton Gebbia Dishes on all the Brandi Glanville Drama on This Season of RHOBH—Including That Kiss!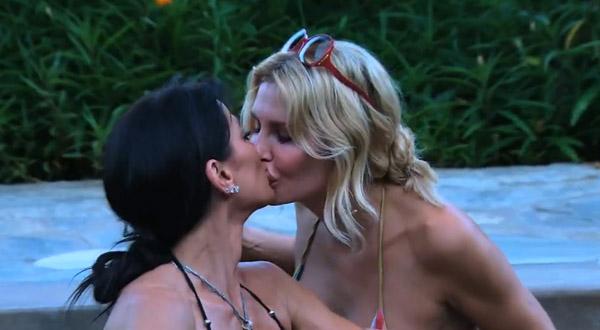 It's not uncommon to hear the words "Brandi Glanville" and "drama" in the same sentence, especially when it comes to The Real Housewives of Beverly Hills. She can be kind of a lightning rod in that sense, if you know what I mean. And if you've seen even 5 minutes of the show, you know what I mean.
Watch: See Drake's best SNL moments
But new cast member Carlton Gebbia has an interesting take on all of it. Sure, she's pals with Brandi but she can see both sides of the drama that's occurred this season. Check out the video above where she explains why the Brandi and Joyce relationship is a tough one, and why she was "disgusted" with Kyle and Joyce's "reckless behavior" which she found "manipulating, ignorant and dangerous". Tell us how you really feel, Carlton!
Article continues below advertisement
OK! News: All the SAG Awards updates you need to know
And yes, of course she addresses that kiss. You know. The one where Carlton and Brandi locked lips in the jacuzzi after having a few beverages? Yep. You remember now. Find out why Carlton says it was just "a simple kiss between two girls" but the one thing Brandi did she found irritating.