VIDEOS
Reza Asks Kim Richards The Question We All Want The Answer To, And She Delivers! See For Yourself Here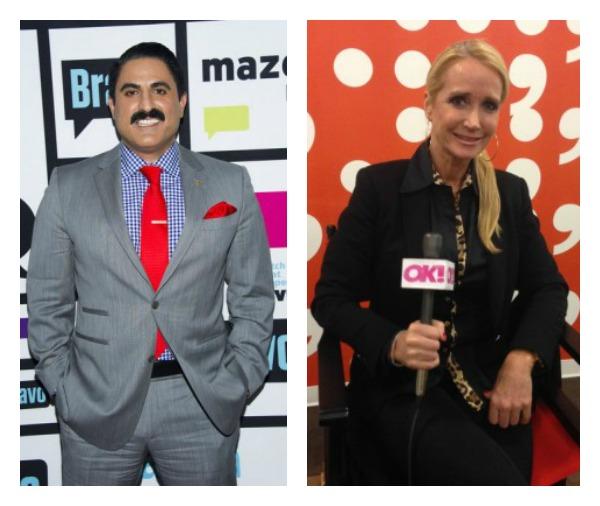 While he's certainly a Bravolebrity in his own right as one of the stars of Shahs of Sunset, that doesn't stop Reza Farahan from being a big fan of many other Bravo franchises. In fact, he's paying such close attention to the other programming on the channel he's left with some questions.
Photos: The craziest outfits to hit the red carpet at the Golden Globes
Check out the video above where he spills out all the questions he has for The Real Housewives of Beverly Hills star Kim Richards about her name. Yep, her name. Since her daughter is named Kimberly, this leaves Reza feeling very confused. How do they tell each other apart? Is there a system in place? Nicknames? Is mail being delivered to the right Kim(berly)? All valid points!
Article continues below advertisement
OK! News: Our thoughts on the new Shakira/Rihanna jam
When we passed along these concerns to Kim herself, she answered in full detail. Hear her explanation on why she is Kim and her daughter is Kimberly—and how she had to set everyone straight at school so that they weren't calling her daughter by the shortened version of her name. Can you imagine being that principal?