VIDEOS
Watch Chris Hemsworth Show Off His Hot New Haircut While Promoting Blackhat In NYC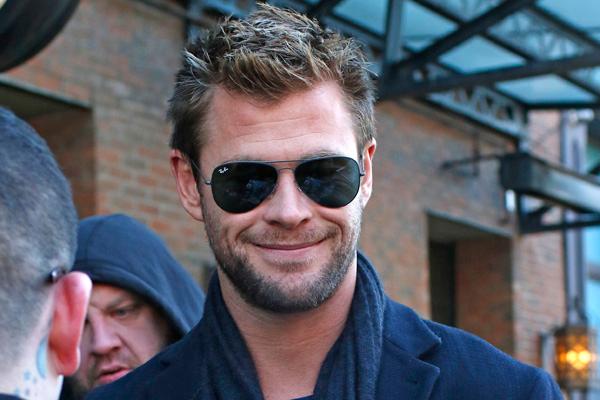 ​
Hottest. Hacker. Ever. Chris Hemsworth is on an epic press tour to promote his role as a super genius computer hacker in Blackhat, in theaters Friday. But forget the film—can we talk about how hot he's looking lately?
PHOTOS: The Sexiest Hollywood Hunks of 2014
The Sexiest Man Alive and dad of three recently cut his hair short (and now the resemblance to his brother, Liam Hemsworth, is even more uncanny), and then he got into a water fight with Jimmy Kimmel on The Tonight Show. Yes, this means Chris wore a wet white T-shirt on national television. OMG.
Article continues below advertisement