VIDEOS
Day 5 of Oscar Pistorius' Murder Trial: His Ex-Girlfriend Admits Violent Past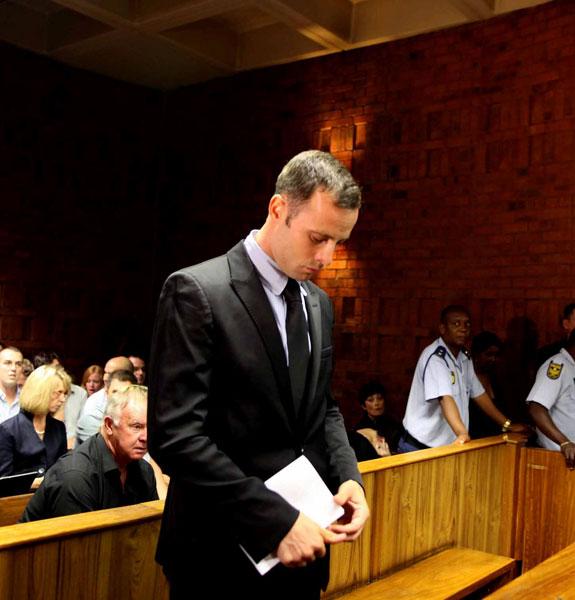 The first week of Oscar Pistorius' murder trial is over, and there seems to be no clearer picture of what happened on the night of Valentine's Day 2013. Pistorius has pleaded not guilty to the murder charge. Two new witnesses provided this information today:
1. Security guard Pieter Baba is the witness that arrived on the scene the earliest thus far. He found Pistorius carrying Reeva Steenkamp's lifeless body down the stairs, and saying everything was fine. That doesn't sound great, but it's understandable that the track star would be in major shock.
Article continues below advertisement
OK! News: Get the updates from the first few days of the Oscar Pistorius trial.
2. Pistorius' ex-girlfriend Samantha Taylor testified that her cheated on her with Steenkamp, and that's why their relationship came to an end.
3. Taylor also said that Pistorius once angrily fired a gun through the roof of his car while driving.
4. Taylor recounted that Pistorius slept with a gun in his beside table or on the ground next to his prosthetic legs, and would frequently wake her up when he thought he heard a burglar.
What do you think of these newest developments in the case? Do you think Pistorius was a trigger-happy person? Do you think he is guilty? Tell us in the comments below or tweet us @OKMagazine.