VIDEOS
Watch Gia Giudice Perform With Her Girl Group Just Days Before Mom Teresa Goes To Prison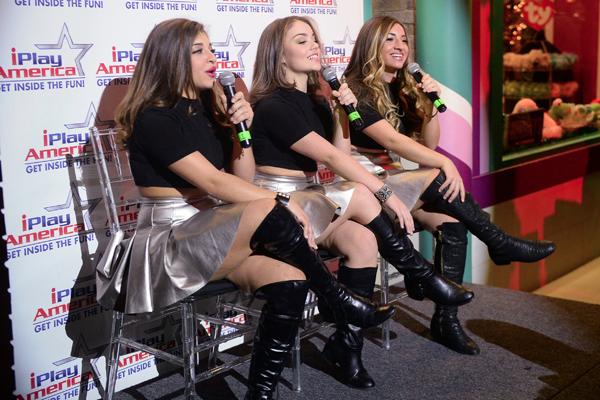 In just seven days, RHONJ's Teresa Giudice will report into prison to begin her 15-month sentence. So, as any mom would do, Teresa is making the most of her final days with her family.
PHOTOS: 5 Ways Teresa Giudice Is Preparing For Jail
On Friday night, Teresa and her husband Joe Giudice, who will begin his sentence after Teresa gets home, supported their oldest daughter, Gia, when she performed in Freehold, NJ with her girl group, 3KT. The tweens sung their holiday song, "Seasons of Joy," and also put a nice twist on "Circus" by Britney Spears!
Article continues below advertisement