Archive
OK! Exclusive: RHONJ's Amber Marchese Gives Update On Jail-Bound Teresa Giudice & Talks Current Relationship With Co-Stars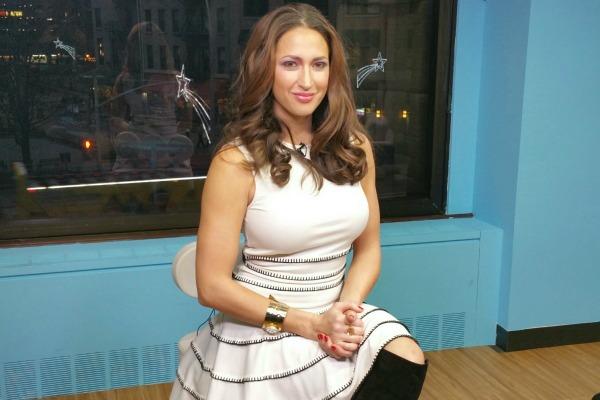 From Amber Marchese's controversial husband to countless feuds with her co-stars, her debut season on the Real Housewives of New Jersey was full of drama – and it didn't end once the cameras stopped rolling.
From how Teresa Giudice is preparing for prison to her current relationship with her co-stars, Marchese exclusively opened up to OKMagazine.com to talk life after the reality show!
Throughout season six, Marchese stood by Giudice through her legal troubles.
Article continues below advertisement
The Garden State girl added, "It's awful, she'll get through it and she'll move on. This nightmare will eventually be over for her. I feel bad and awful that she's going through this."
While Marchese has formed a friendship with the Fabellini creator through the reality show, the same can't be said for the other ladies. During the season, Marchese claimed that her former friend Nicole Napolitano broke up a marriage and that Napolitano's boyfriend, Bobby Ciasulli, cheated on her.
Article continues below advertisement
"I extended my hand out to Bobby to try to squash things and get through what we went through this season and he wasn't really responsive," she said of mending her relationship with Ciasulli. "Nicole and Teresa Aprea, I think all of us feel the same way. It's over, we got to move on."
8 Things We Learned From The Real Housewives of New Jersey Reunion
Marchese's husband, Jim, also caused issues with the housewives. Not only did Jim spill the secret that Rino Aprea supposedly slept with his mother-in-law, which Marchese called "ridiculous," but also he offended Dina Manzo's intelligence by asking during an argument, "Does anyone here have an IQ above 12?"
MORE ON:
The Real Housewives of New Jersey
The reality star said of her husband, "Does he stand his ground? Does he say what he wants to say? Does he protect me? 150 percent. He doesn't go out just randomly saying crap to people. There was a lot to get him to that point. They don't get to see the tender side, the really loving side."
Although Marchese's husband took Manzo out to dinner to apologize, she admitted that she no longer has a relationship with her.
Article continues below advertisement
Although Marchese is unsure of when filming for season seven will begin or if she'll even return, she does know what she will change if she does sign on for another season.
"I think I would not have my husband involved as much," she said. "I would try to keep him out, although he wanted to come to my defense. I feel like he got the brunt of a lot of it."
Watch the video below to see more from the housewife:
Check back here at OKMagazine.com later for the scoop on how Marchese is spending the holidays!