VIDEOS
Giuliana & Bill Rancic's Cutest Family Moments With Baby Duke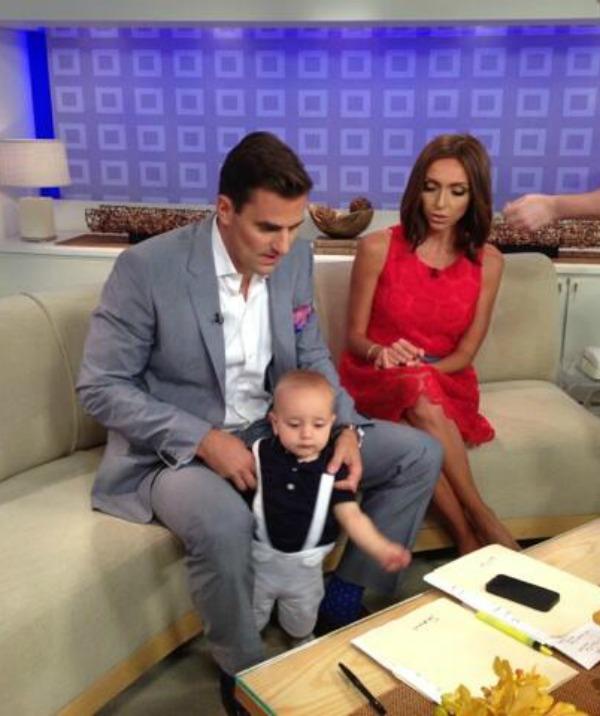 Season 6 of Giuliana & Bill premieres tonight, so it's only natural for us to want to reminisce on some of the best Rancic family moments with baby Duke from the past season. From the confirmation of Duke's conception to spending quality time with the grandparents, the Rancics had quite an eventful year that was luckily all caught on tape. Watch our faves below!
Article continues below advertisement
Giuliana and Bill find out they're having a baby. The epic saga of adorable Rancic family moments wouldn't be possible without the moment Giuliana & Bill got the news their gestational carrier was pregnant.
youtube=https://www.youtube.com/watch?v=jQKQMW8kRC8&w=560&h=315
Duke gets a passport. It's hard for most people to look good in their passport photos, but somehow baby Duke managed to pull it off, even with a double chin. Occupation: unemployed.
youtube=https://www.youtube.com/watch?v=tjzqyaVhCEM&w=560&h=315
Watch: The Trailer for Teen Mom 3
Duke meets his grandparents. Even though we can't understand what Mama or Papa DePandi are saying, their joy is clear and overwhelming. So adorable!
youtube=https://www.youtube.com/watch?v=UioRlGWYrJI&w=560&h=315
Guiliana bonds with Duke. If this doesn't give you goosebumps, we don't know what will.
youtube=https://www.youtube.com/watch?v=YTZDSlAYObk&w=560&h=315