VIDEOS
Watch Gwyneth Paltrow Dodge the Paparazzi's Questions About Chris Martin and Jennifer Lawrence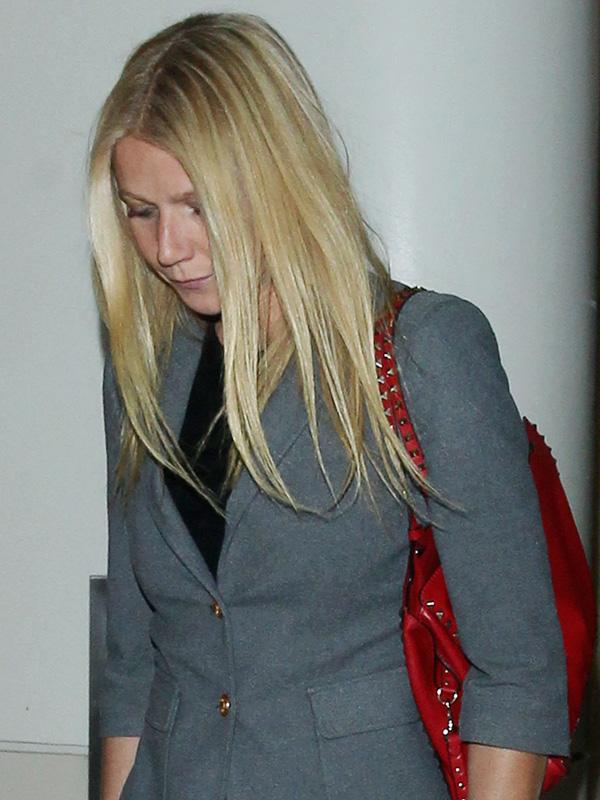 Gwyneth Paltrow and Chris Martin's "conscious uncoupling" has been going pretty well thus far. The exes were even spotted having dinner together recently with their two kids, Apple and Moses! But despite the fact that they're on good terms, Gwyneth does not want to talk about Chris' rumored new girlfriend, Jennifer Lawrence.
PHOTOS: Gwyneth, Chris and Other Exes Who Remained Friends
Even though Chris and Jennifer broke up, there are rumors swirling that he may be accompanying her to The Hunger Games: Mockingjay premiere later this month. Paparazzi hounded Gwyneth about it when she arrived at LAX, but Gwyneth didn't say a word about their relationship nor the hearsay. Thatta girl.
Article continues below advertisement