VIDEOS
Has Victoria Beckham Influenced Husband David Beckham's Style Game?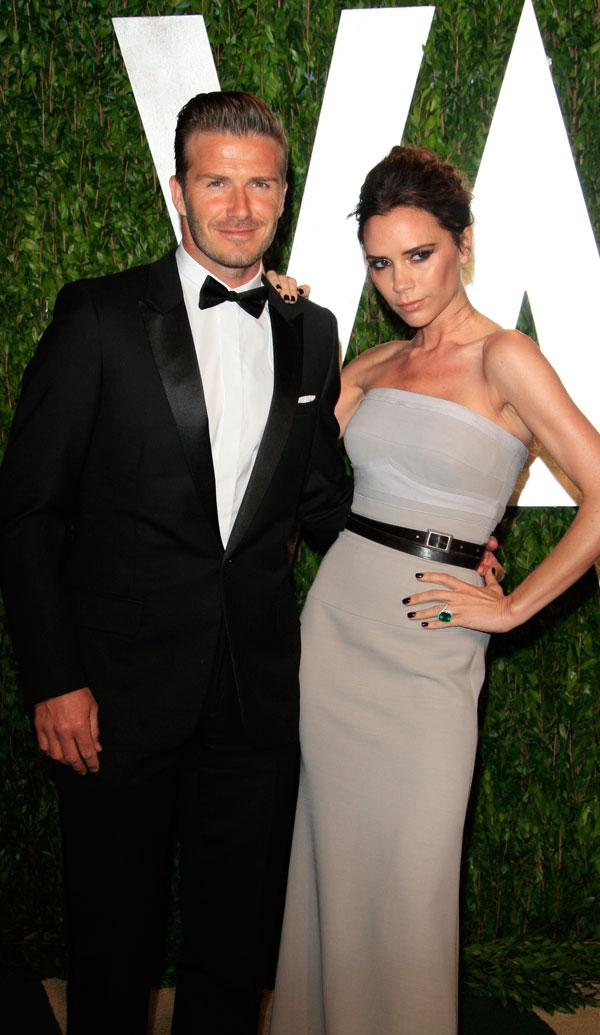 David Beckham's style during his H&M Super Bowl underwear ad? Minimal, masculine, incredibly sexy. Outside basically getting naked on national television? His style is gloriously the same—just showing a lot less skin. He's one of the hottest guys in the world, a retired sports star, and married to an outstanding clothing designer known for her well-tailored creations, (plus that background as a Spice Girl) yet we still gush and applaud when he steps out in a picture-perfect outfit. At this point, the on-point sightings should be expected.
Article continues below advertisement
Victoria Beckham Adds Something New to Her Spring 2014 Collection
While in New York City alone, David tried out more than one of-the-moment look. During press time for his new bodywear collection, David went for a clean-cut pullover red sweater, keeping his grooming habits in the same spectrum—that hairstyle! Then, the ultimate sports fan met up with some of his favorite basketball athletes, wearing a military-style army green jacket and a tweed newsboy cap. Not too overdone, not too casual.