VIDEOS
Jim Bob Duggar Publically Shames Jana For Being Single At 28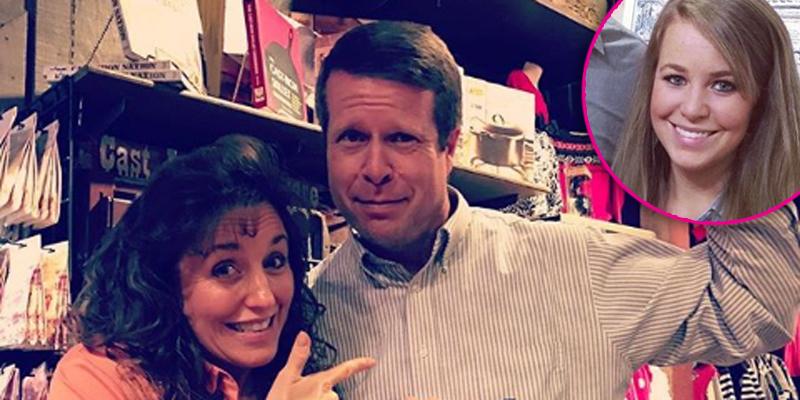 What better time to poke fun at your daughter's lack of a husband than in front of an audience while on her 28th birthday?
Jana Duggar's singlehood was made into a joke by her own father, Jim Bob Duggar, as the family hosted a meet and greet at the Kilsyth South Baptist Church in Australia over the weekend.
"And Jana — actually, back in the U.S., it's her birthday," Jim Bob says in the video shared on the Duggar Family News: Life Is Not All Pickles and Hairspray Facebook page. "Jana is 28-years-old and still single, so she's still praying about the one."
Article continues below advertisement
You can hear Jim's awkward dad joke, as well as Jana's reaction to it, in the video above.
As Duggar fans know, Jana is not only the oldest Duggar girl, but also the only Duggar (besides her twin brother, John David) to remain single past the age of 22.
While Jana has been linked to multiple men over the years, she has never announced a courtship.
What do you think about Jim Bob's "joke"? Sound off in the comments!