VIDEOS
Late Night Booty Call: James Franco Admits to Being a Robot And Now It All Makes Sense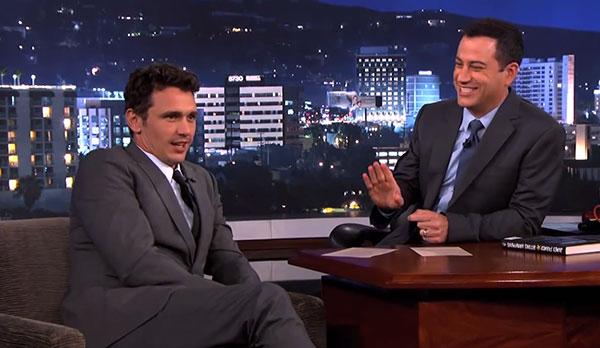 What a buncha overachievers we have this week on Late Night Booty Call. It's a wonder they made time in their schedule for a quickie, but I'm just glad they did. There's a lot to cover, so let's not waste any time getting under the covers with these guys...
James Franco made a lot of admissions on Jimmy Kimmel Live this week. 1. He didn't know what a roast was when he signed up to do his on Comedy Central. 2. He is in fact a robot.
Article continues below advertisement
Article continues below advertisement
Johnny Knoxville gets drunk with Jimmy Fallon and it's as delightful as you would imagine.
hulu id=70dnzuzioa_miqswdfxhaq width=512
OK! News: Bring these Katy Perry jams to the gym this weekend
And finally this week, we meet Pete Holmes. We plan to hook up with him regularly when his show starts after Conan on Monday. And if this clip is any indication, it's going to be quite entertaining. As long as Conan still lets him be on TV.
What was your favorite appearance this week? Why is James Franco so attractive? Please answer these questions for me in the comments below or on Twitter @OKMagazine.