VIDEOS
The Little Couple Bonds With Their Son—Will Loves Cars Just Like Daddy—Watch An Exclusive Sneak Peek!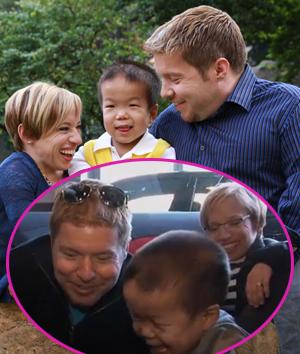 Like father like son!
They may have been a family for just a short time, but Will Klein is already a chip off his famous father's block!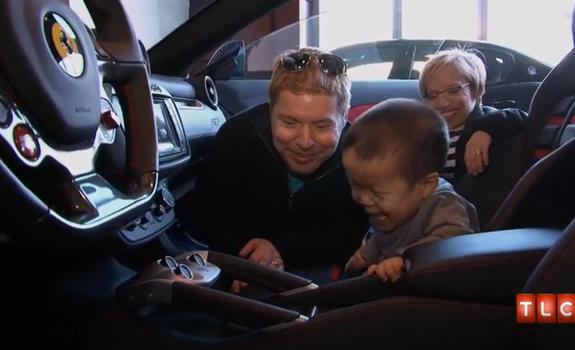 Article continues below advertisement
As previously reported, the couple's long held dream of becoming parents was finally realized after they were approved to adopt Will, a three-year-old from China who, like his folks, has a form of dwarfism.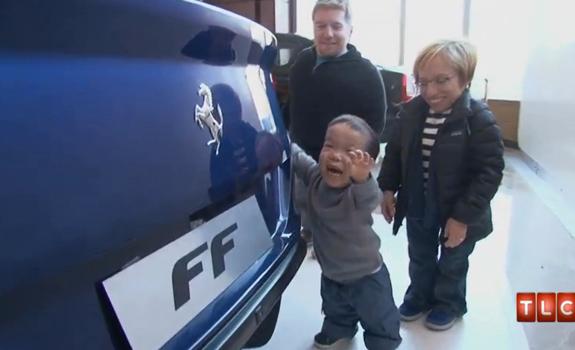 Bill and Jen adopted Will through Rainbow Kids, an online agency that specializes in matching special needs children from overseas with families in the U.S.
It's been a long drawn out process as the two had to undergo rigorous screening by Chinese authorities before being approved as adoptive parents—but, as evidenced, the wait has certainly been worth it!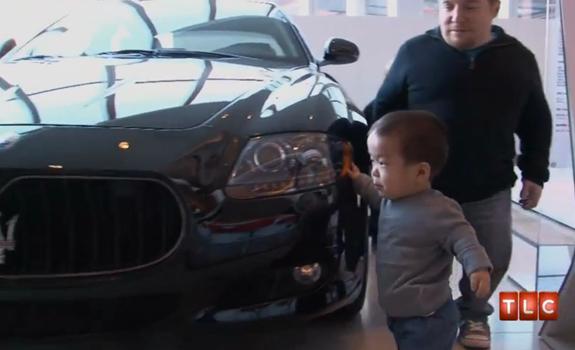 In the sneak peek, Bill and Jen are shown proudly pushing their son through a Chinese park in his stroller, while the little boy giggles and babbles away happily.
Article continues below advertisement
And, just like daddy, the main thing that appears to be on Will's mind is…… cars!
It soon becomes apparent that Will is crazy about cars, especially the two high end models parked at his parents' hotel!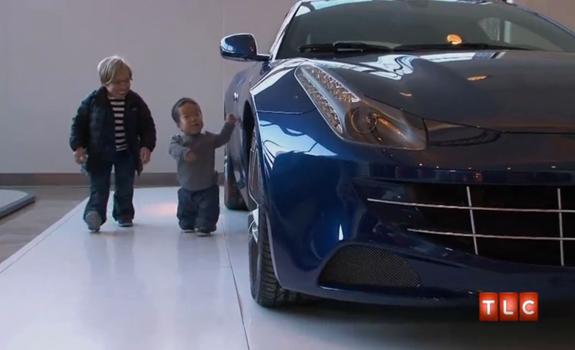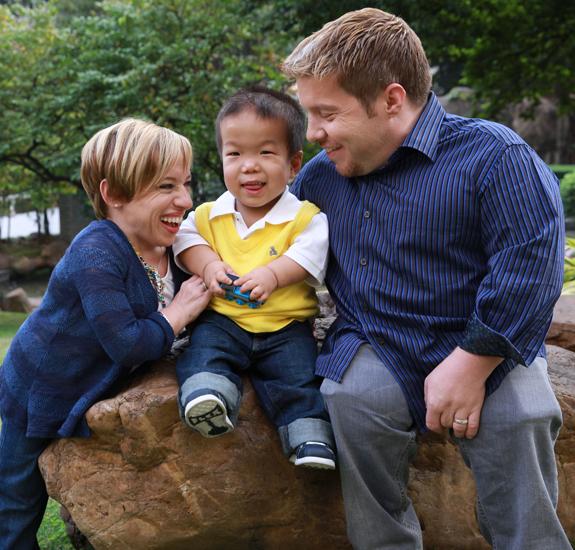 Bill and Will get to spend some extra special father-son bonding time as the two sit inside the car and dad points out all the controls to his fascinated little boy.
You better get saving Bill if this is the kind of car your son is after!
Watch the whole new episode of The Little Couple on TLC Tuesday 9/8 c to see Bill and Jen bonding with Will and the new family having a blast in China.
Do you have any parenting tips for Bill and Jen? Leave them below in comments and tweet us @OKMagazine