BABIES
Then There Were Three! Exclusive Details On The Emotional Moment Bill Klein And Jen Arnold First Met Their Adorable New Son!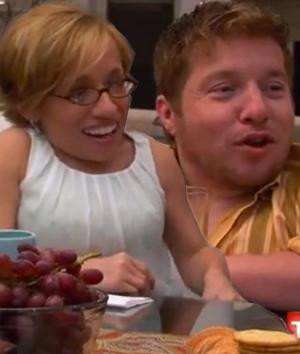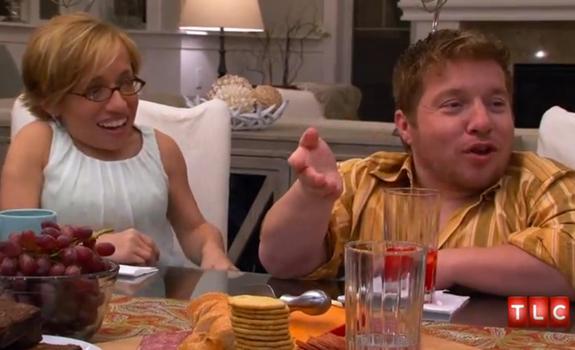 Jen Arnold and Bill Klein have finally realized their dream of becoming parents with the adoption of a little boy from China
Article continues below advertisement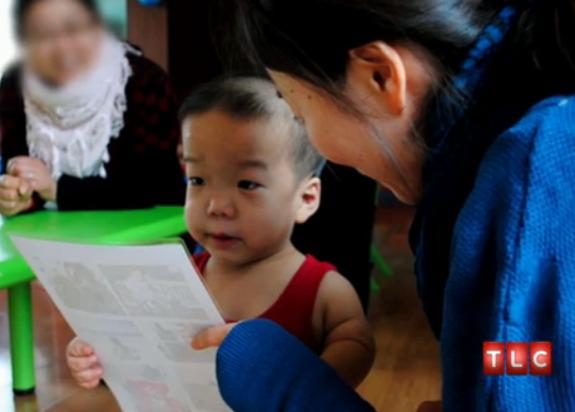 Meet Bill and Jen's adorable three-year-old son, Will, who like his famous folks has a form of dwarfism
On next week's episode we get to see Jen and Bill jet to China to pick up Will and watch that very special moment when they first set eyes on each other, which, as the two tell OKMagazine was "a little overwhelming" to say the least!
Photos: Meet Bill Klein and Jennifer Arnold's Son Will!
"After months of waiting for your child and then to see him in the flesh, it was a little overwhelming," Jen admits. "It's hard to describe how you feel other than you are just so excited to finally see him—we're finally going to see our kid—and not only get to know him and learn all about him, what he likes and what he dislikes and what his personality is like, but finally get to protect him.
Article continues below advertisement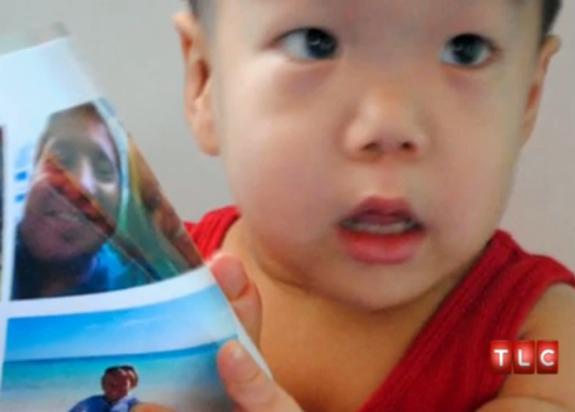 "First time I met Will, I had been head-over heels in love with him, you know for T minus eleven months," Bill says.
"And you know, Jen and I had done a lot of paperwork and been under the scrutiny of foreign governments over everything from finances to social economic behavior and everything else—and you know, none of that mattered, it was, oh my God, there's my son! And, you know…..how do I avoid turning him into me?!!"
Article continues below advertisement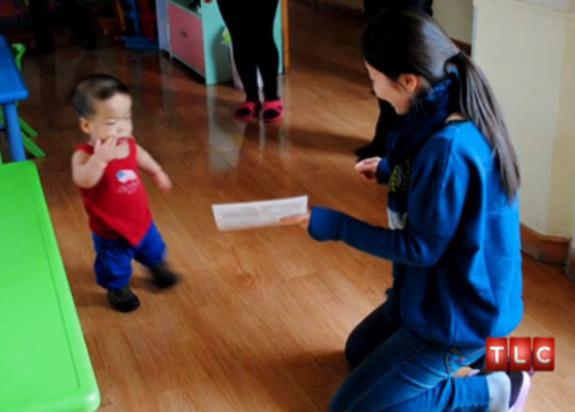 Jen says that Will had been well looked after in his Chinese foster facility and had bonded with his carers
The two were already in love with their son—who like his parents has a form of dwarfism—having fallen hard for him from the very first second they saw his photo, although Bill admits to trying to reign in his emotions a tad as he knew there were still a lot of hurdles ahead before they finally got to cut through the red tape and bring Will home.
See How the Duggar Family Plan to Expand their Brood to 20 Kids!
"When I first saw his picture, I thought he was cute, of course… and at the same time, I was elated," Bill says. "Jen had trouble containing her enthusiasm and me being, I don't want to say the realist, probably more the pessimist, I was a little more concerned about the logistics …. alright, this is great, it's a cute picture…I hope it turns into something more, but I was of course also concerned about what do we need to do to make this real?
Article continues below advertisement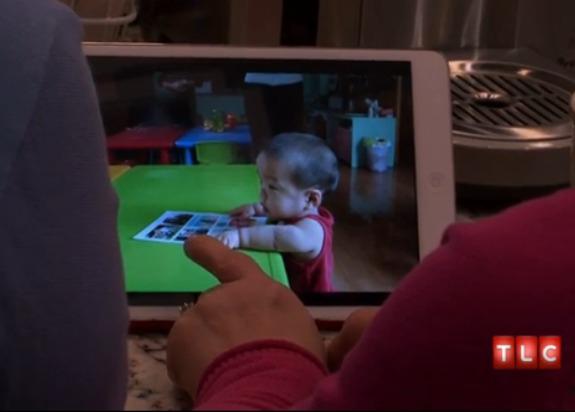 Bill and Jen had been warned in advance that Will may be developmentally behind other children of his age due to him having spent three years in an institution, but Jen shares the good news that he had been well cared for in his orphanage so thankfully this appears not to be the case.
MORE ON:
The Little Couple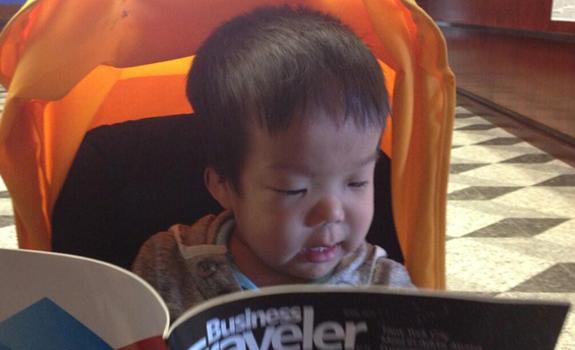 Daddy's boy! Jen tweeted a super cute pic of Will catching up on the business news on his way to his new home!
"I don't think we really realized how developmentally delayed children can be," Jen says. "For me, I'm a neonatologist so I take care of premature babies and it's not unusual for our babies to be developmentally behind too, because they are born too early. And we always tell parents that they are likely to be behind but they are likely to catch up to whatever their final developmental track will be.
Article continues below advertisement
The Little Couple Hear Heartbreaking News Of Their Children's Possible Health Issues
"So, you know, I kind of come from the perspective of understanding that, being that sometimes there are situations where kids can be behind, but it doesn't mean that with intervention that they can't catch up, and so I think we were appropriately worried about it, wanting our child to have the best chance at maximizing his development, but I also think I knew that it wasn't something we can't overcome… because I've seen how it affects children that are born pre-term and prematurely.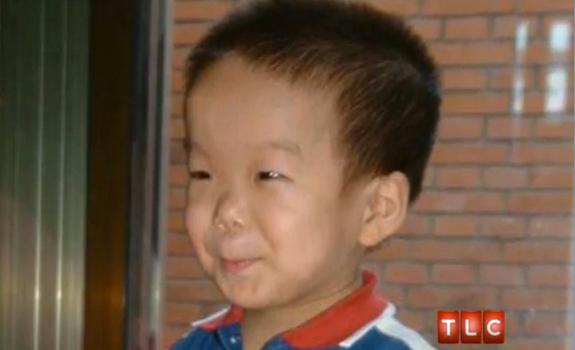 Look at that smile! Jen says that Will is "such a happy child" and that he has "an amazing personality"
"When we bought Will home I will say he's a lot less developmentally behind than we were afraid he would be from the fact that he's been in an orphanage for three years. I think that he was really fortunate in that the foster home facility—it's still an institution but in a privately run setting with a lot more consistency and care, and they really took great care of him.
Article continues below advertisement
Adding To The Family! The Little Couple Announce They Are Also Adopting A Girl!
"He had already been able to make attachments at the facility, so he attached well with us. He had school in the afternoons, so, considering everything, he's not nearly as far behind as we feared—in every aspect, except for speech—and we think a lot of that is to do with hearing issues related to his skeletal dysplasia, which once he gets treatment for we hope he will catch up real quickly… we just don't know yet.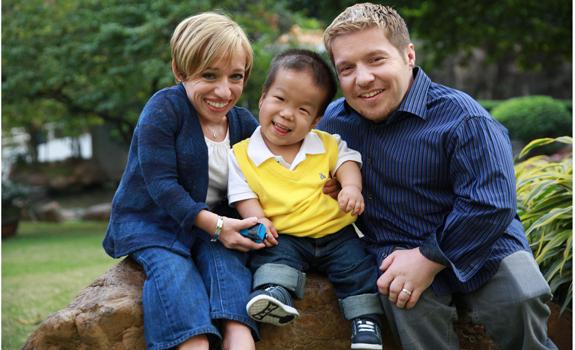 Bill and Jen say they were both "overwhelmed" the first time they met Will
"When we first met him he cried because the nanny that had brought him to meet us was saying goodbye to him and he had bonded with her, you could see he was upset to leave her," Jen continues.
The Little Couple's Emotional And Long Journey To Parenthood
"Which at the time was hard for us, you know, to experience, because you meet your child for the first time and you want them to just give you a big hug and be happy to see you—as i said, it's hard to feel, but at the same time, we knew that was a good sign because he was attached to someone else and that meant he could get attached again."
Article continues below advertisement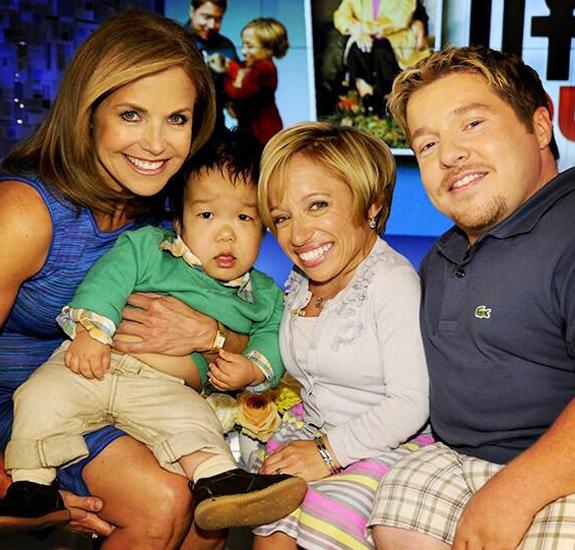 Will made his world debut alongside his proud parents on Katie Couric's show last month
And, now he's home, Bill and Jen say Will is thriving (and melting plenty of hearts at the same time with his beautiful smile!)
"He is such a happy kid!" Jen says. "I mean, he's just got the most amazing personality."
Watch Will Make His World Debut On Katie Couric's Show!
"And that's not a made for TV smile!" Bill chimes in. "It's unbelievable… he wakes up in the morning and he's smiling—everyone who meets him is befriended by that little man."
Sounds like a chip off the old block!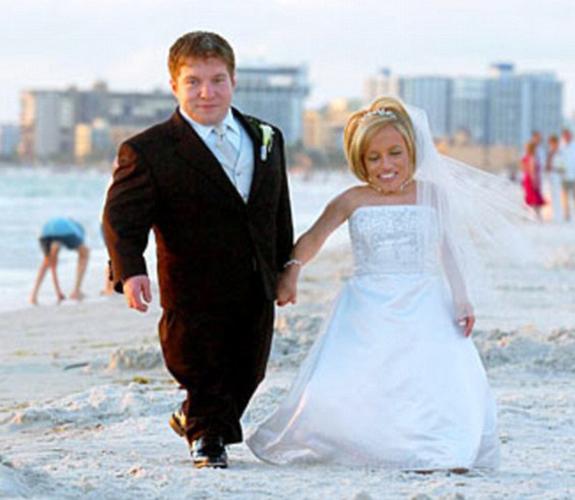 Bill and Jen married in 2008, their wedding was documented by TLC and aired in May 2009
You can watch the emotional first time Bill and Jen meet Will next Tuesday—tune into The Little Couple on TLC at 10/9c.
Do you have any parenting tips for Bill and Jen? leave them in comments below and tweet us @OKMagazine