VIDEOS
OK! Exclusive: Read Week 4 of Pauly D's Tour Diaries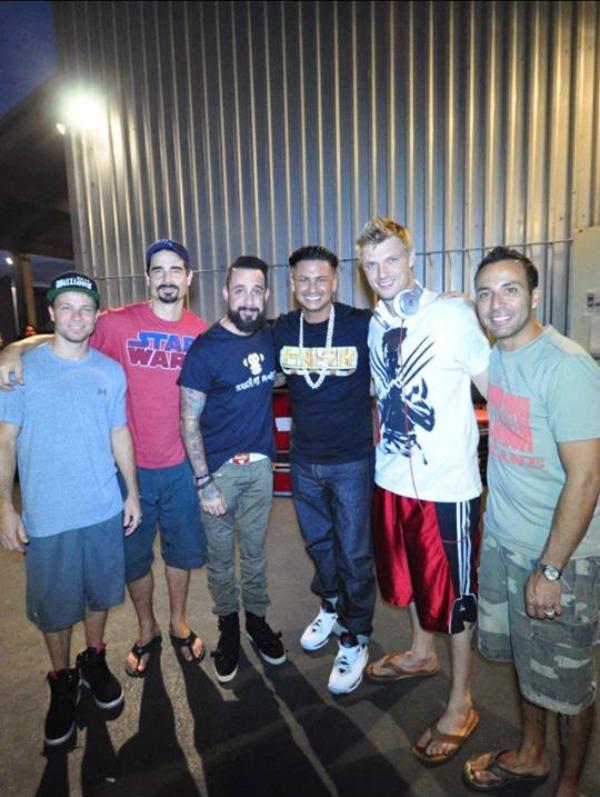 Welcome to week 4 of Pauly D's tour diaries. He spent the summer on tour as a DJ, and he's sharing all his wild times with us. He was joined on tour with Jesse McCartney and Backstreet Boys, and can you imagine a better party than with that group. This photo of Pauly and BSB makes our hearts sing. Read his entries from week 4!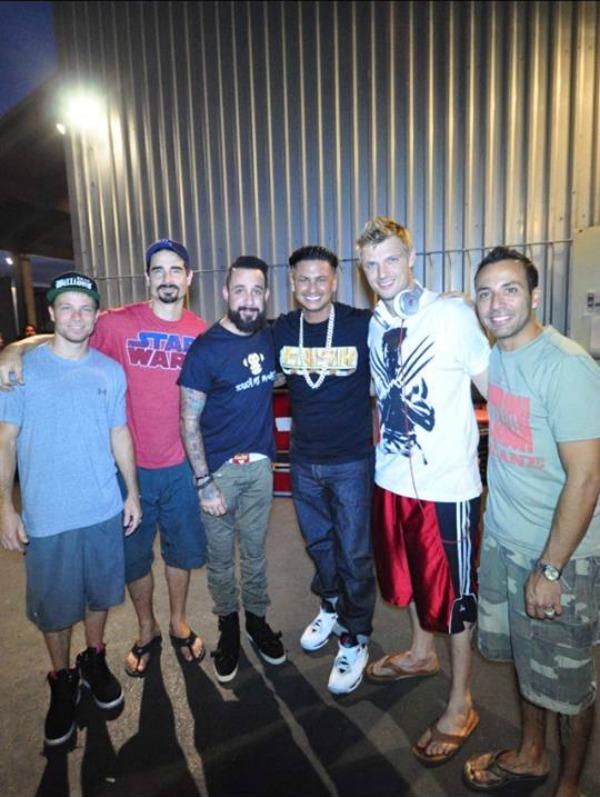 Article continues below advertisement
Most of the Backstreet Boys are from Florida, so it was awesome to be in their backyard so to say. At catering we got to meet all their family and friends who came out to see them, and that was really cool. Of course, since it was a hometown show for them, the crowd was unbelievable. Hometown shows usually have some of the best crowds we could ask for. That night I went right back to the hotel after my set because the tour bus was dropping us off at the airport the next morning at 6 am so I could go to Vegas to spin for my residency at Haze.
OK! News: We break down Miley Cyrus' whole new album for you!
August 25 - West Palm Beach, FL
I literally didn't sleep for three days straight this week because right after my gig ended in Vegas at 2 am we had an hour or so to spare and then went to the Vegas airport to fly back to Florida for the tour today.  It was by far one of the craziest, busiest few days of the tour to date. I'm used to not sleeping; though it was a lot of back and forth, it was all worth it because Vegas and tonight's show were amazing. I will fly back and forth across the country every day if it means I can DJ this much!
Article continues below advertisement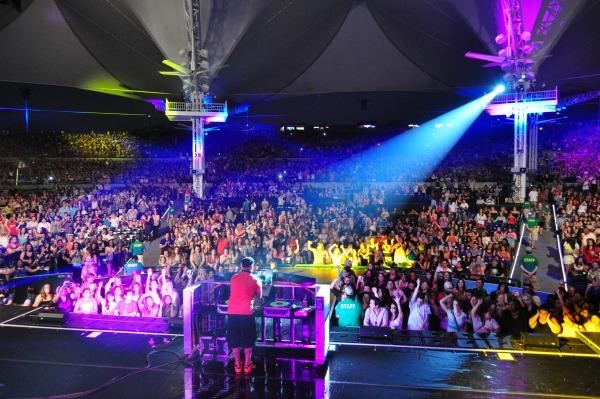 August 27 - Tuscaloosa, AL
Who knew that Tuscaloosa, AL was going to be one of the top runners for the craziest fans?! The crowd was off the chain! It is a massive college football town so all I had to say was "Roll Tide" and the crowd went crazy, I mean I couldn't even say anything for at least a minute because they were still screaming. So this one is for you Alabama: "ROLL TIDE!" One of my favorite shows in my whole career.
Have you ever seen Pauly D spin? Who have you seen on tour? What's your favorite dance song? Tell us in the comments below or tweet us@OKMagazine.