VIDEOS
OK! or OMG?! Get Ready to Take a Trip With Crystal Fairy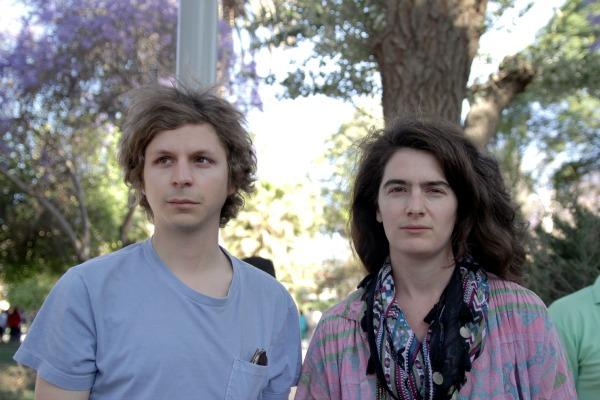 Pack your bags and buckle up because you are about to go on a trip. Both physically and mentally, really.
Crystal Fairy is out in theaters today and stars Michael Cera as Jamie, an American dude visiting Chile who is on a mission to find the magical San Pedro cactus. This cactus contains mescaline, and while neither I nor Jamie know what that chemical does exactly, Jamie will find that damn cactus if it's the last thing he does.
Article continues below advertisement
Watch: Why Michael Cera listened to an Avril Lavigne song WAY too many times
The night before he's set to leave on this adventure with a few of his buddies, he meets the freest of spirits, Crystal Fairy (played by Gabby Hoffmann, yep that one!) at a party while he's maybe had a few substances. (Spoiler alert: he has.) Like all of us who have perhaps said something they mean in the moment but not so much with a clear head, he invites Crystal to join him and his friends on the road trip to find the cactus and then enjoy it's mysterious ways on the beach.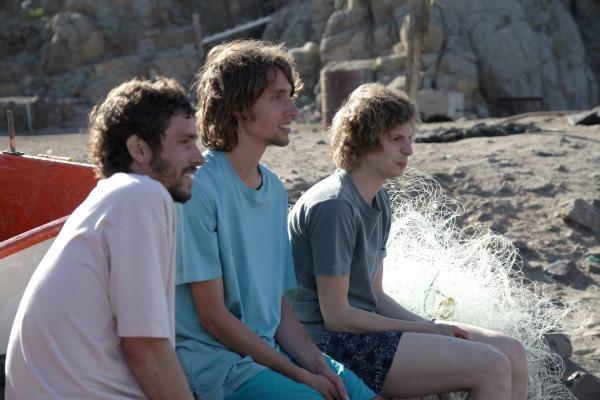 Jamie is then shocked to hear from Crystal the next day when she's on her way to join him. She tags along for the trip, picking up Crystal Hairy as a nickname and annoying Jamie every minute of the way.
OK! News: Mouthwatering mojito recipes!
With the gorgeous landscapes and locations they visit throughout the film, it feels like an actual visit to Chile. The moments shown from a house party to the town square to the beach where the last third of the movie takes place, are so vivid and genuine it has me checking my passport to see if I actually visited the country instead of just sitting in a cozy theater for 90 minutes. This is also an impressive feat considering the entire movie was improvised (the actors worked with a basic outline and the direction of Sebastian Silva) and shot in 12 days.
Article continues below advertisement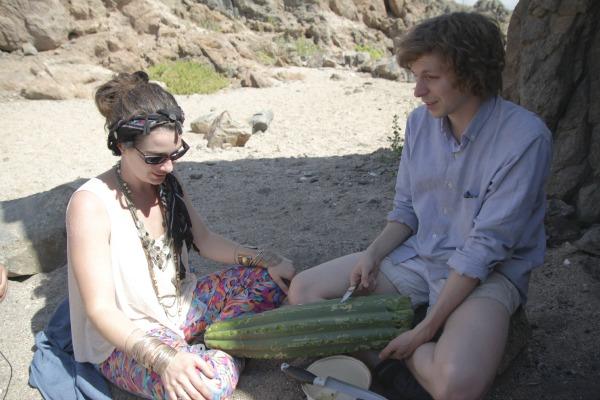 You'll feel frustrated with Crystal for trying to put her magic pebbles in everyone's drinks and you'll feel frustrated with Jamie for making such a big deal about it and not just going with the flow. But you'll also see Gabby and Michael play roles we really haven't seen them in before. We're not dealing with George Michael Bluth here (although it would be hilarious to see him interact with a person like Crystal) and forget what you know about Gabby circa Now and Then. Both actors really show off their skills in these grown up roles.
Watch: Zach Braff helped this couple get engaged
This might come as less of a surprise on the Michael front for anyone who's been following his work on the JASH YouTube channel, where he's been writing and directing really interesting videos and short films. Check out his latest, "Failure" with Aubrey Plaza.
radar_embed service=youtube src="//www.youtube.com/embed/W-7Y6UM91hk" width="560" height="315"
OK! News: Amanda Seyfried gets candid in her latest interview
OK! or OMG?: There are times you will definitely be thinking OMG, but if you're like Crystal Fairy and you're ready to go with the flow on an adventure, you'll really enjoy the film. I had no idea what the ending would bring, but to be honest, it's all about the journey.
Crystal Fairy is in theaters now. Will you be seeing it this weekend? What is your favorite Michael Cera role? Tell us in the comments below or on Twitter @OKMagazine.