VIDEOS
OK! or OMG?!: Read Our Review of Despicable Me 2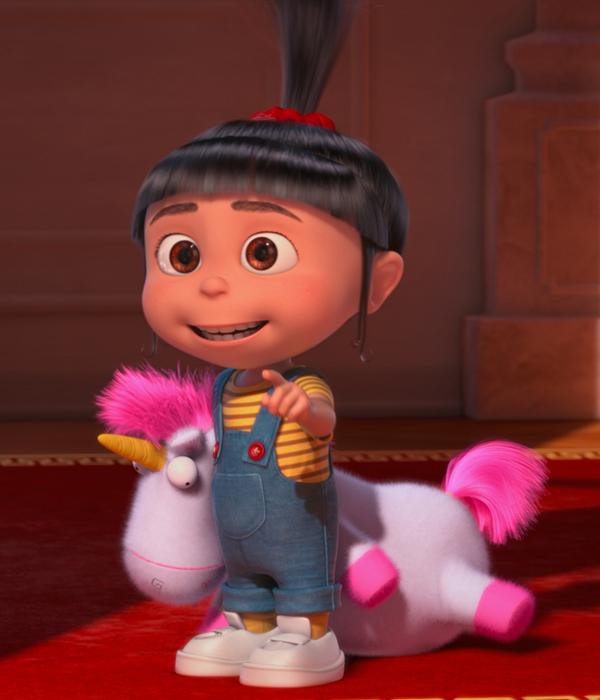 Remember how amazing Despicable Me was? And how after you saw it you would go around in daily life saying things like "It's so fluffy I'm gonna die!" We're here to tell you if Despicable Me 2, out now, is as good as the first one and why in our weekly OK! or OMG?! review.
Photos: Should You See Monsters University This Weekend?
First things first, they've stepped it up in the casting department this time around. Steve Carell, Miranda Cosgrove and Russell Brand are still in this movie, but for the sequel, Universal Pictures got Kristen Wiig to play Lucy, Gru's love interest. Oh yeah, Gru has a love interest this time! He's a nice guy in this film (no more villain bad boy for him) who tries to help the good guys find the new bad guys. If that makes any sense.
Article continues below advertisement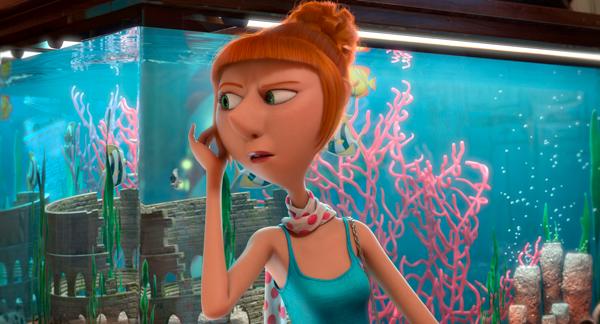 And remember how also now Gru's a father to Margo, Agnes and Edith after adopting them at the end of the first movie? It's fun seeing his softie side play out in this one.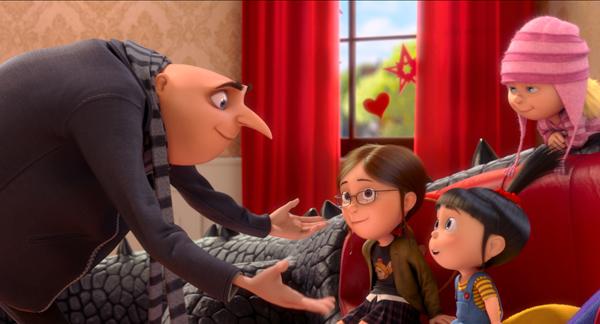 Watch: Gwyneth Paltrow Strips In Her New Movie
And much like the original, the minions are pretty much the best part of this movie. Even though they can't speak and only make sounds, their scenes are some of the funniest, and you'll especially LOL in the very last scene where they sing. Well, hum. Whatever.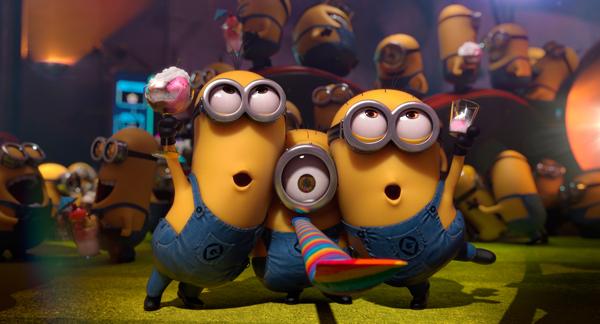 Photos: Read Our Review of The Heat
But can we talk about Agnes? She's just as cute, albeit slightly more mature and smart, in this movie, and still has her unicorn sidekick. Oh, and amazing one-liners! You'll die of laughter after you hear one thing in particular Agnes says about Gru's bald head looking like an egg.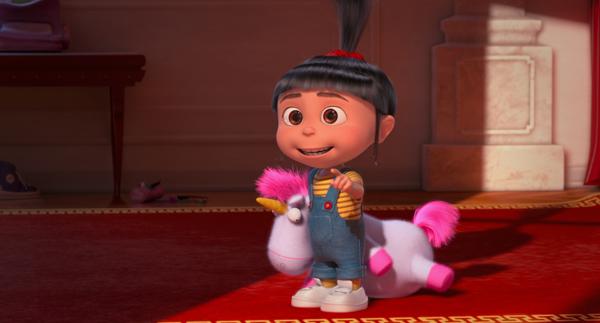 But let's cut to the chase—is this movie as good as the first one? No. No it is not.. You probably will walk out really happy and be like , "OMG, that was so cute!" but it's nowhere near as genius or clever as Despicable Me was. But let's be real, it's hard to be that good twice.
Article continues below advertisement
Are you going to see Despicable Me 2 over the holiday weekend? Tweet us @OKMagazine!