VIDEOS
OK! TV Recap: Big Brother House Explodes as Aaryn Hates and Helen Nominates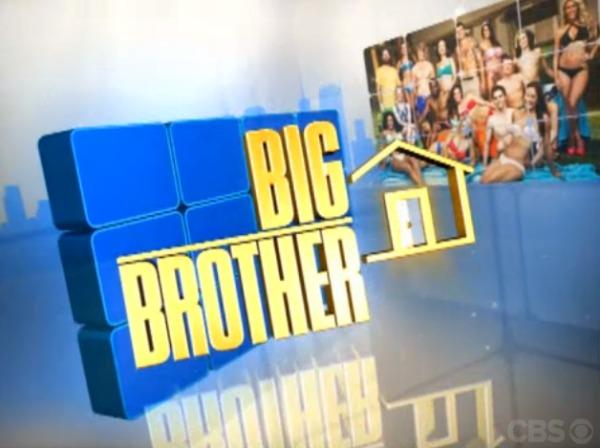 Article continues below advertisement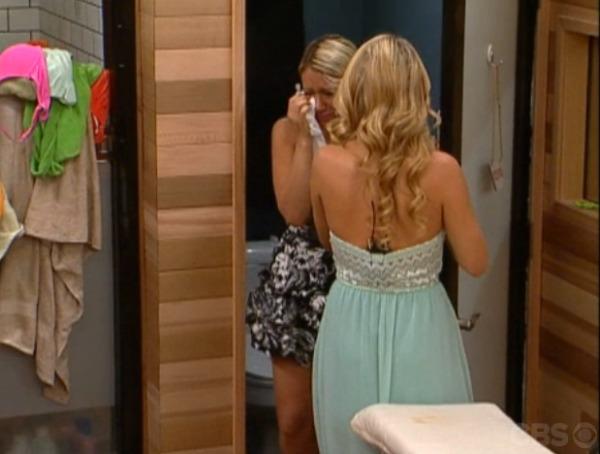 "Thanks everyone…All of yous are so stupid," she screams while stomping around the kitchen. "Vote me out next week because I don't give a s**t about any of you. Nick is so smart and such a good frickin' kid!"
Now that Nick's out of the house, he may want to take advantage of his time before GinaMarie is sprung from Big Brother to change his number and disappear. Anyway, Amanda sums up best what is happening: "GinaMarie is going bat bleep crazy."
Flash forward to the emotional moment GinaMarie realizes Nick is gone but can never be forgotten. "He left his hat," she sobs when she discovers her newest prized possession that will probably play a pivotal part as evidence in her future stalking arrest.
Article continues below advertisement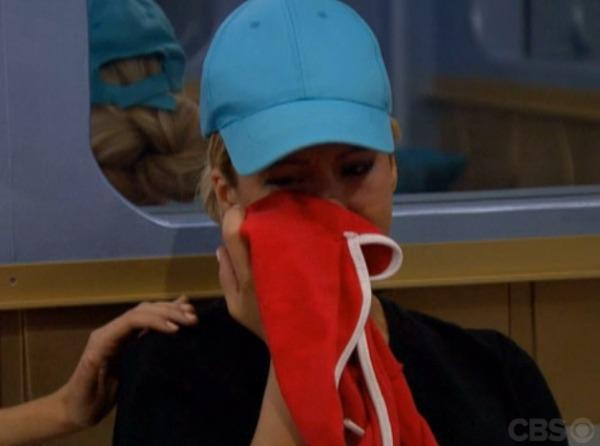 The antics continue with more nasty confrontations and meltdowns.
"I've had your back and I was so nice to you!" Kaitlin rages at Jessie for betraying her trust and voting off Nick.
Kaitlin then proves what a nice person she really is. "You're a crazy slutty bitch," she screams.
Then it gets really weird when Aaryn suddenly has a burst of energy and does some damage to Candice's bed to prove her prowess.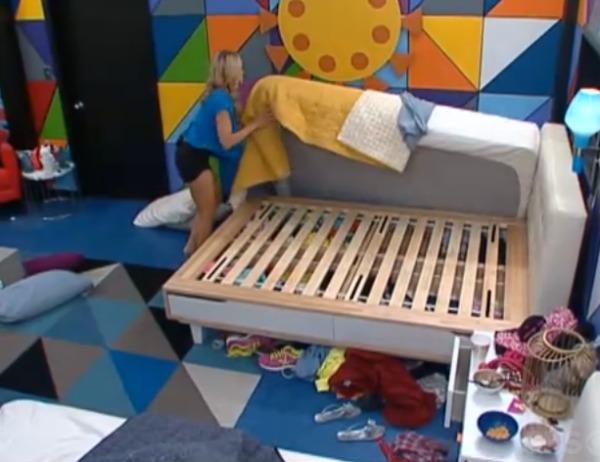 "What you going to do girl, what you going to do," Aaryn says in a mocking voice to Candice, who is upset after she sees that her bed is messed up.
Candice reveals that Aaryn using racist remarks and "ghetto" talk to provoke her are becoming too much for her to ignore for the sake of game play.
Watch: Big Brother Contestants React to Aaryn's Racist Rants
"It's hard to see any woman cry when we share the same ethnic group…," remarks Howard of his cast mate, Candice. "That's my mom crying, that's my sister crying…all she wants to do is stand up and fight."
Article continues below advertisement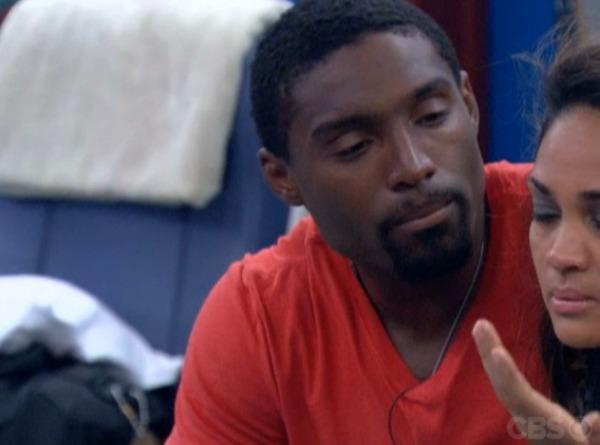 The show's voice of reason, Amanda, again does the right thing and confronts Aaryn and her evil cohorts: "The truth of the matter is, ladies, that you all talk s**t about each other…You guys are all bullying people…I try to clue you in," she says. "You're racist on this show and when you get out of this house you are going to have a lot of people hating you."
Um, they won't have to wait until they get out of the house.
Aaryn is shocked and says she didn't say anything racist and all the word vomit spewing from her mouth can sometimes be taken the wrong way.
Candice best sums up the whole situation when she comments that "Aaryn is probably one of the meanest person I've ever met in my whole life."
Watch: Big Brother Host Julie Chen Reveals Her True Feelings on Aaryn
On the flip side of hate, McCrae gains Amanda's trust and affection when he tells her about the now defunct Moving Company—once consisting of him, Nick, Howard, Jeremy and Spencer. Howard stupidly loses his one shot to get on Helen's good side when he lies to her and says there was no secret alliance.
Article continues below advertisement
The show then moves on to the Have-Have Not competition in the backyard, which is filled with cows, roosters, scarecrows and other barnyard props. The object is for three sets of teams consisting of four houseguests each to move rotten milk from a giant trough to an empty milk jar by tossing it from one bucket to the next. As HOH, Helen is already a have. Jeremy is too since he owns the coveted Never Have Not pass.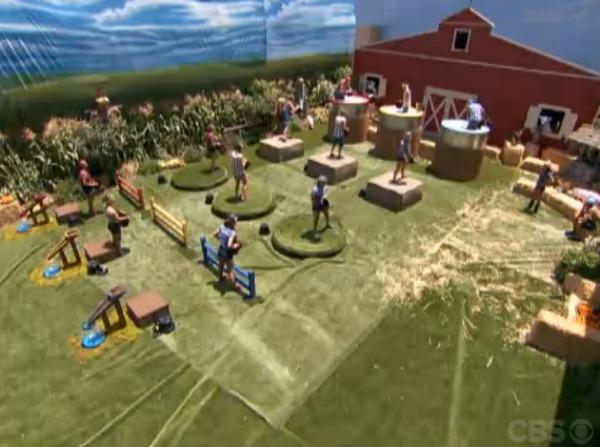 The blue team's Howard confesses he's trying to throw the competition so his teammates GinaMarie, Aaryn and Kaitlin can see what bad treatment feels like when they are on slop for a week.
Unfortunately, the yellow team's McCrae turns out to be terrible at the competition and messes up Howard's plan. McCrae gets himself and his teammates Amanda, Judd and Jessie in last place, allowing the blue team and the red team (Spencer, Andy, Candice and Elissa) to be haves for the week.
Article continues below advertisement
Helen's nominations are looming, and the only person to really lobby hard to stay in the house is Jeremy, who wisely throws Aaryn and Kaitlin under the bus.
OK! News: See What Aaryn Says When Confronted About the Controversy She's Creating
"Clearly, Jeremy is desperate at this point," says Helen. "He sold out all of his friends."
With friends like those, who needs enemies?
Helen calls the nomination ceremony, and after the keys are pulled Aaryn and Kaitlin are left empty-handed.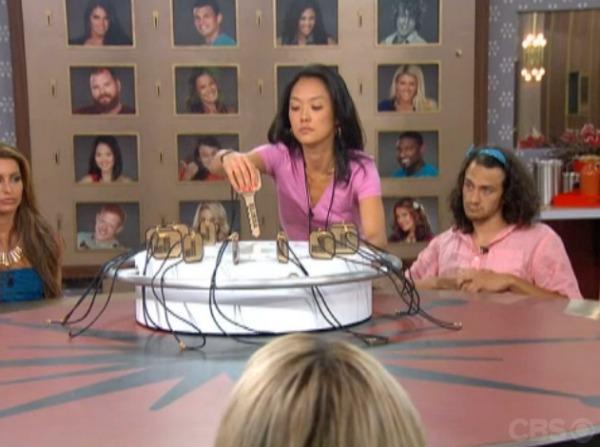 "Clearly there are uneven lines drawn in this house," whines Kaitlin, who might as well be holding a giant pen since she helped draw them last week.
"If I don't win the veto it would be stupid to not vote me out," insists Aaryn, saying something somewhat intelligent for the first time all season. "I'm the only one that won't kiss their butt."
Despite her nominations, Helen throws a little mystery into the game. "Aaryn deserves to go home, she's caused some major drama in this house," she says. "But there are some bigger targets. Watch out, here comes Helen!"
Did Helen choose the right people to put up on the block? Who do you hope goes home? Follow me on twitter for more Big Brother updates, and then sound off in the comments section or tweet us @OKMagazine.