VIDEOS
See The Touching Way Every Late Night Host Paid Tribute to Joan Rivers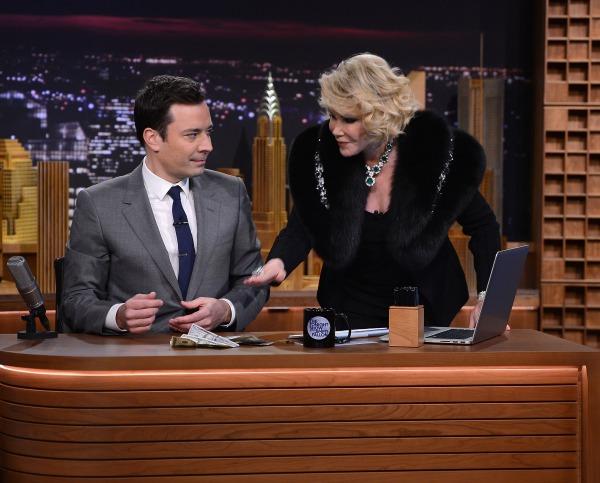 Joan Rivers was a late night staple, so it's only fitting that the late night hosts paid tribute to her in unique, touching and hilarious ways. See the way they all honored the late groundbreaking comic.
Jimmy Kimmel showed a clip from the last time Joan visited his show and was funny as ever at 80 years old!
hulu id=njs085v-vb9anvootqd38g width=512
It was only fitting that Kimmel and guest Sarah Silverman had a small joke-off, as she would've wanted it!
Article continues below advertisement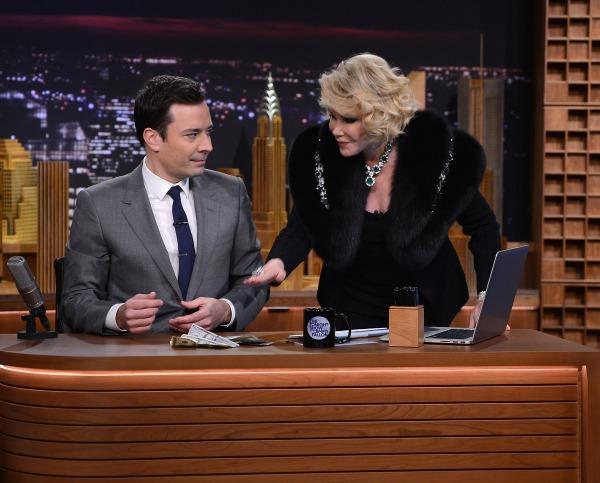 Instead of showing a clip, in a touching moment, Jimmy Fallon urged everyone to check out her fantastic documentary, A Piece of Work, both laughing and crying at Joan having file cabinets full of jokes. To see him fondly remember her make an appearance on his very first episode of The Tonight Show, watch last night's full episode on Hulu now.
WATCH: Joan Rivers' funniest Tonight Show moments
David Letterman paid tribute to Joan in a way that only he can: it was sweet, it was touching, it was self-deprecating and it was great.