VIDEOS
Stassi Schroeder Explains Why She No Longer Speaks to Her Vanderpump Rules Castmates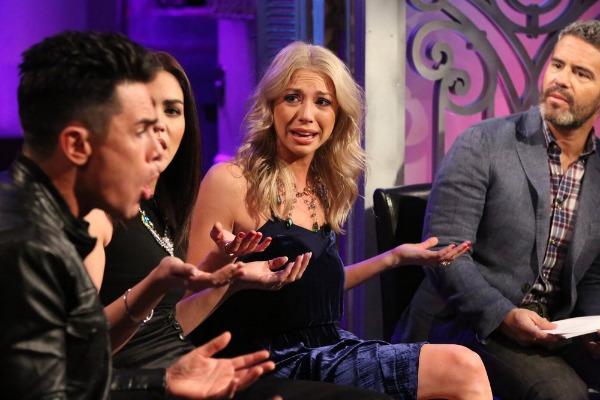 It probably doesn't come as a huge surprise that Stassi Schroeder is no longer on speaking terms with the Vanderpump Rules cast. They haven't exactly been the nicest to her. From the Jax and Kristen cheating situation to even more explosive drama that occurs during the reunion tonight on Bravo, it's clear she's grown apart from this group.
OK! News: Brad Goreski's guide to selfies at NYFW
In the video above Stassi dishes on the reunion and what she learned about her castmates while filming it including, "no ones learned a lesson.". Yikes. The good news? Stassi is basically a different person now that she's moved to NYC. She explains why she made the move, saying "I couldn't be around that anymore" and why she enjoys the east coast city so much. Plus, could there be a Stassi spinoff in the works? She certainly hopes so!
Article continues below advertisement
Photos: The best Valentine's-themed TV episodes
Stassi also opens up about watching herself on this crazy season of Vanderpump Rules and why she—very maturely—says "I have to take responsibility for my actions" but why she ultimately feels she couldn't be normal around her castmates. She's proud to say now that she "has no drama" in her life and still believes she is a good person.