VIDEOS
WATCH: Teen Mom OG's Catelynn & Tyler Admit On The Doctors That They Were "Complete Stoners" As Kids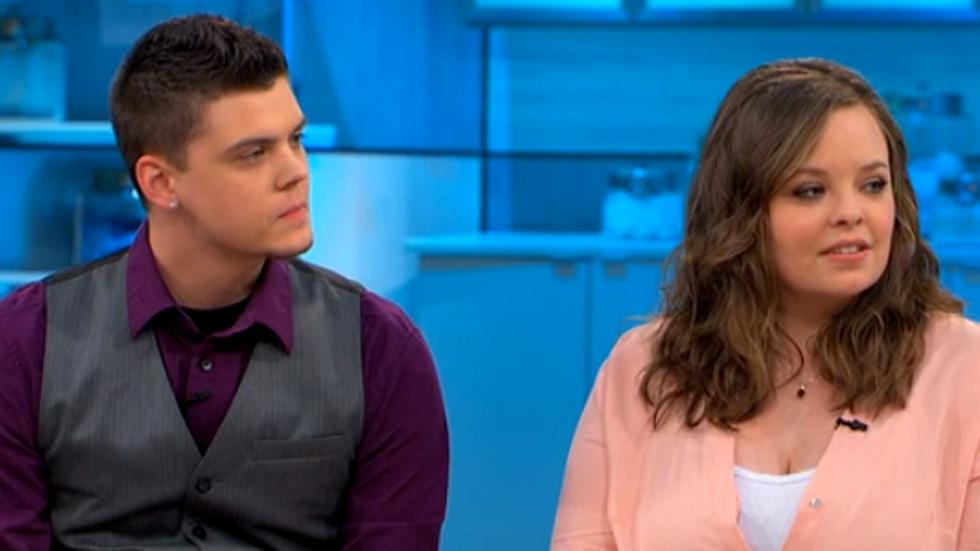 Anyone who's read Catelynn Lowell & Tyler Baltierra's new book, Conquering Chaos, knows that they both were experimenting with drugs and alcohol at a very young age. And the Teen Mom OG couple is opened up even more about their troubled teen years on the daytime talk show, The Doctors.
PHOTOS: Tyler Baltierra Gets Upset By His Baby's Gender On Teen Mom OG
In the segment, which aired on TV yesterday and was filmed last week in Los Angeles, Catelynn and Tyler talk about how their "bad kid" pasts changed them for the better and how they've grown up so much over the years. They also talk to the professionals about placing Carly for adoption six years ago, their new daughter, Novalee, and their ever-changing relationship with Carly's parents, Brandon and Teresa, which we'll see play out on Teen Mom OG.
Article continues below advertisement
PHOTOS: 16 Adorable Pics of Catelynn & Tyler's Daughter, Nova
And of course, since this is a medical show after all, the docs talk a bit about how the pregnancy rate amongst teens has gone down in recent years and how important it is to go to the gynecologist even if you're not having sex. You hear that, kids?!
Watch the interview above, and of course, check out Catelynn and Tyler on new episodes of Teen Mom OG every Monday at 10pm on MTV.