VIDEOS
Is Katie Holmes Dating Jamie Foxx? The Rumors Have Returned!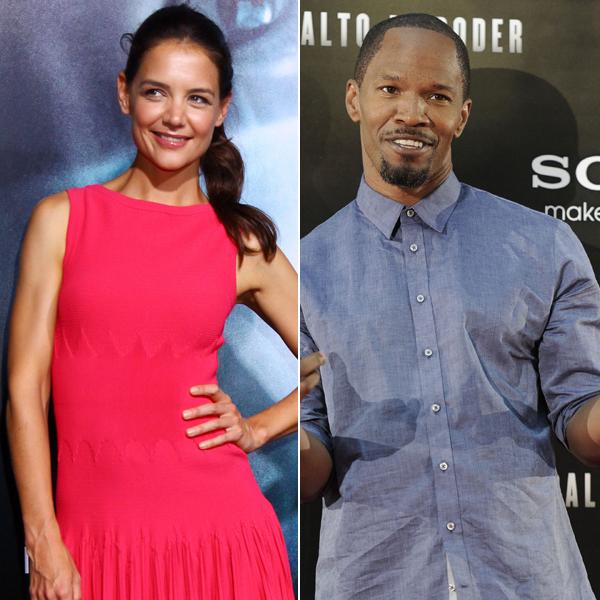 We've heard this before, but we're hearing it again. The question must be addressed. Is Katie Holmes dating Jamie Foxx? The answer isn't so clear, but the rumors have officially returned. Why have they come to surface once again? Apparently, Katie was seen with her friend (maybe more?) Jamie this past weekend at the Super Bowl in New York City.
Article continues below advertisement
Does that constitute dating? We're not sure. But hey, the possibilities are there! The last time these two were declared lovebirds was this summer, when they were spotting dancing at the Apollo Benefit in the Hamptons. Us Weekly reported in the summer that they got their groove on to "Blurred Lines," a party fave, and "American Woman."
Relive the 7 Best Commercials From the Super Bowl
But haven't you danced with a pal before? If you were one to never pass on a school dance or a sorority formals, you've probably danced with a countless number of dudes. Maybe they just like to break it down?
Do you think they're really dating but just keeping it on the DL? Tweet @OKMagazine and leave a comment below.