VIDEOS
Tips From HGTV's Property Brothers You Need to Know Before Buying a House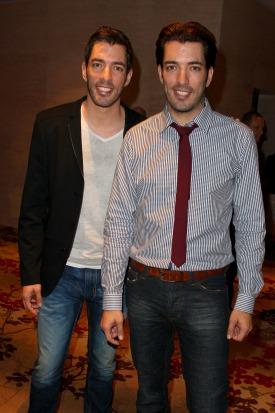 Are you thinking of buying a house? Well tell your real estate agent to hold on just one moment while you watch this video before making any more moves.
OK! News: Kristen Bell proposes to Dax Shephard
When we sat down with HGTV's Property Brothers Drew Scott and Jonathan Scott at ilili in New York, they answered a whole bunch of Twitter questions. This one deals with the things you need to consider and take note of before shelling out all your dollars on a new house. It's always important to know how close the nearest pizza place is! But take it from the pros and see what they have to say. Happy house hunting!
Article continues below advertisement