VIDEOS
True Tori Preview: Dean Invites Over a Mystery Woman While Tori Leaves Town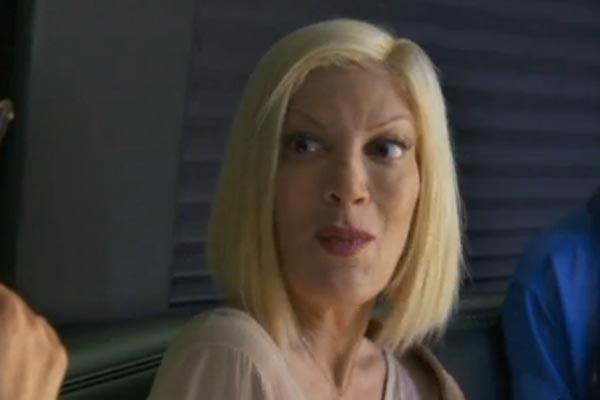 There are only two episodes left of True Tori before Dean McDermott leaves the show forever. So obviously the last two eps are going to be packed-to-the-gills with Tori and Dean marriage drama, amirite? We gotta get it all in!
WATCH: Tori Spelling Reveals If Dean Is Really Leaving the Show
We've already seen a clip from Tuesday's episode in which Tori's mom and her friend try to ruin little Hattie's birthday party. But in another dramatic moment, Tori goes out of town for a day with friends only to find out that Dean, who's taking care of their four kids in her absence, invited a mystery woman over while she was gone. "The one day I go out of town he has her come over?," she says in disgust. "Like, come on!"
Article continues below advertisement