VIDEOS
What Dish Do the Top Chef Judges Never Want to See on the Show Again?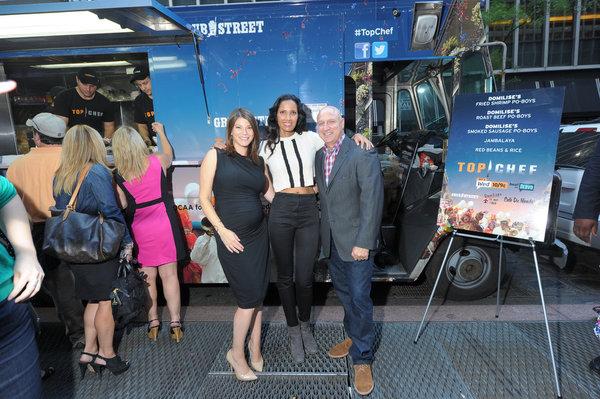 Hooray, Top Chef is back on Bravo tonight! For season 11, the chefs will be chopping it up down in New Orleans, one of the best food cities in the country.
Photos: Recipe ideas for your harvest happy hour
So to celebrate, we hung with the judges and an amazing Top Chef food truck on the streets of New York City to dish about the upcoming season. Check out the video above to find out what food they are sick of seeing on the show, and what city they will jump on a plane for—just to go stuff their faces with delicious food!
Article continues below advertisement