NEWS
OK! Exclusive: NeNe Leakes Opens Up About Her "Bridesmaid-zillas"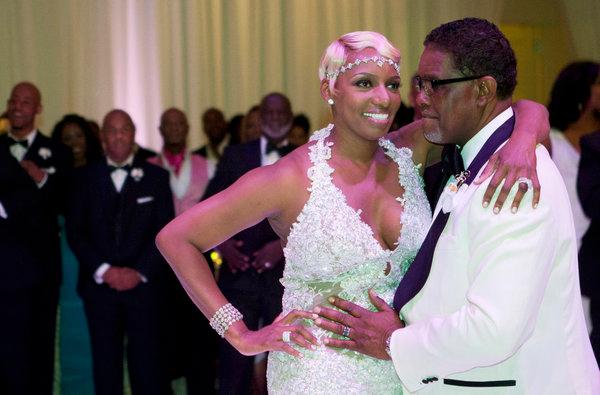 A lot of people think summer is wedding season, but I believe it's really the fall. Think about it—there's good chance you have a wedding coming up in the next few weeks. Which is why watching I Dream of NeNe: The Wedding on Bravo is so fun! Of course, this show would be great any time of year though. The show follows her as she gets ready to walk down the aisle for the second time to Gregg, but it's no cakewalk. From family drama to "bridesmaid-zillas" each week is a new headache for NeNe. So when I caught up with her to discuss tonight's episode, she broke it all down.
Article continues below advertisement
OK!: Let's talk about the episode that is airing tonight, this is the one where all the girls go to L.A. Is this your bachelorette?
NeNe Leakes: No it is not. My dress maker is in L.A and that's where I currently had a home. So I wanted to take them back to L.A. to see where I had been working and living, and take them to some of my favorite restaurants and to meet with my dress maker.
OK!: I did want to ask you about that dress, in the preview we see it and it looks amazing. Was that an easy decision, did you know what you wanted?
NL: What you see in the show is actually not my wedding dress. It is the beginning of making my dress, so it was the beginning stages. But it is definitely amazing, and it was beautiful, and expensive, and all of those things. I didn't think at this time in my life that I would be trying on wedding dresses but, I am, and it's amazing.
OK! News: What we learned from last night's RHOM
OK!: What were some of the really easy decisions to make for this wedding?
Article continues below advertisement
NL: Some of the easy decisions, hm...Well the guys were like amazingly easy compared to the girls, they would take whatever tux and whatever shoe and the girls were just full of drama and other stuff. The guys were just amazing when it came down to wearing whatever.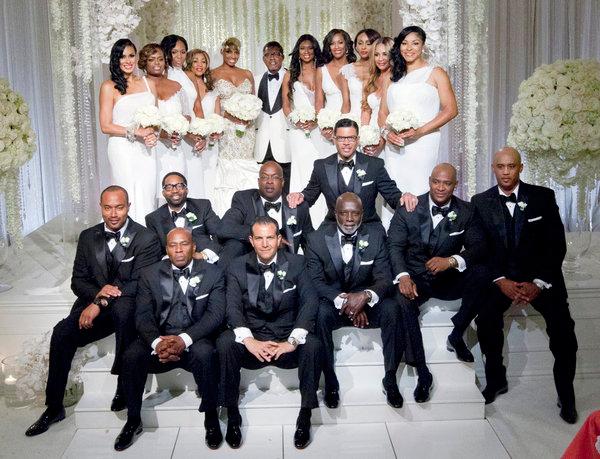 OK!: It seems like the bridesmaids are where most of the drama is coming from this season. How do you handle it as the bride? I feel like you are a very straight forward person, and then there is a lot of this drama going on around you.
NL: For me, it was hard, because all of these girls are my friends. So it's really hard for me to step in between them because we are all friends. If I say something to one, the other one says I'm taking sides. So that was really hard for me.
OK!: What tips do you have for other brides?
NL: My tip that I say for brides, I felt like when I was out here trying to do my wedding, there are so many people out to get you as a bride. You spend so much money, everybody is charging you for everything. I would have to say one of the things would be make sure you investigate your wedding planner, make sure they bring you all of their stuff, pictures and stuff like that. Wedding planners are very important and they need to be someone you really see eye to eye with, because the last thing you need is for your wedding planner to be bringing stress to you. They are supposed to help to relieve stress.
Article continues below advertisement
OK!: What tips do you have for picking one out? Should you look at it like dating? How do you know you connect with one?
NL: Well, you know it is sort of like you are dating someone. You need to be on the same page. Some of these wedding planners think they are the bride, you have to be like okay hold on, I am the bride, you are the wedding planner. So you need to find someone you connect with. They also need to have already done the style of wedding that you currently want. They have to have already done that wedding before for me, because it requires a lot to put on weddings with themes. My wedding had a theme, my theme was Old Hollywood Glam. So I wanted everything beautiful, fabulous, and over the top.
Photos: Date night attire for all shapes and sizes
OK!: That's amazing. Were you expecting this wedding to be smooth this time around? Did you feel like 'Oh I got this,' or were you thinking 'I hope everything goes as planned'?
NL: No, I didn't have it - I thought I had it. A lot of things were happening that I had no control over, and I don't know. It was interesting, it was an interesting ride. There were things that were definitely happening that I couldn't control.
Article continues below advertisement
OK!: Well at least we have the series out of it, so thank goodness for that.
NL: Yes thank God for that.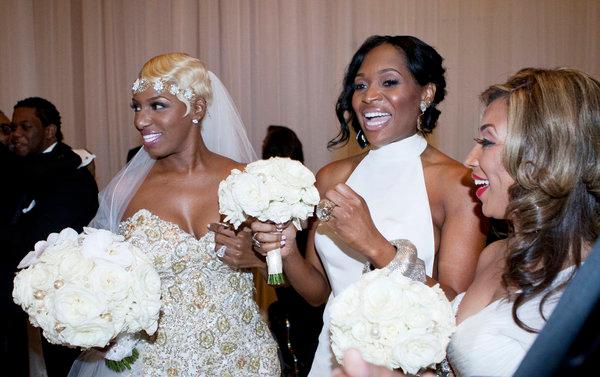 OK!: Have you been a bridesmaid a lot?
NL: I have, I have been a bridesmaid four times, so I know what it is to be a bridesmaid, and I like being a bridesmaid. My bridesmaids, I have nine Bridesmaid-zilla's, as I like to call them. Some of them you know, some of them you don't know. Cynthia Bailey who is a Real Housewife of Atlanta is one of my bridesmaids and we have Marlo who reoccured on our show, and then we have Laura Govan from Basketball Wives, Jennifer Williams from Basketball Wives. Then we have my good girl friends who I have been knowing for fifteen and twenty years. Just putting all nine of these women from different states, they are from Atlanta, New York, and L.A, they have personalities, some of them are divas, some are not. But the majority of them forgot that it was called bridesmaid, and at the end of the word bride, there is a maid, which means you help the damn bride. So a lot of them forgot the word bride and were focusing on themselves. That is a lot to take for anybody. It was overwhelming and a lot for me to take to the point that I need to take a step back from some of those girls. It has definitely affected our relationship, them being bridesmaids for me affected our relationships because I did not know some of them would act the way they did.
OK!: I've been in weddings where the other bridesmaids complained about things like the hair and the pictures and I couldn't believe it.
NL: Yeah they complained about everything. I couldn't believe it either, I really couldn't.
Photos: All of Eva Longoria's looks from the ALMA awards
OK!: I like that Cynthia is in it too, she seemed for the most part that she was just going along with things. But then it was a couple of the other ones that were a little more feisty.
Article continues below advertisement
NL: Cynthia is really sweet, really laid back. She was one of my easier bridesmaids.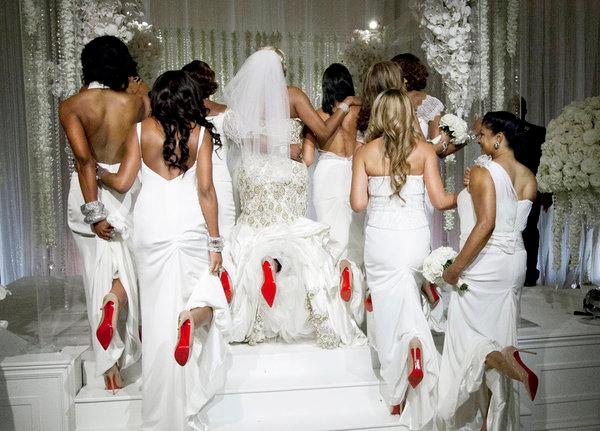 OK!: Was there anything they had to do where they really went above and beyond the bridesmaid duty? I held my best friends dress when she had to go to the bathroom. Did they handle all their bridesmaids duties like they were supposed to?
NL: Oh no, they didn't handle any duty. Most of their duties were focusing on themselves. So they were not these amazing, helpful bridesmaids that I wish they had been. But there were a few girls who were really helpful to me. I didn't have a maid of honor because I thought that was putting too much pressure on me, because everyone thought they should have been a maid of honor, but I had one of my girlfriends who I felt was closest to me, stand the closest to me and hold my bouquet, and stuff like that.
OK! News: See Kim Zolciak's new pregnancy pic!
OK!: Do you have any favorite wedding movies?
NL: Favorite wedding movie...The Best Man, that was one that I loved.
OK!: And there's a sequel, coming out this year. Is there anything else we are going to see leading up to the wedding that you are going to be shielding your eyes like you can't believe it's on TV? Or is there anything you are a little anxious to see?
Article continues below advertisement
NL: That kind of already happened. One was Gregg's children, you know we are a blended family so I was a little afraid for his kids to show up on the show. Our issues, I knew lots of Americans had the same issue, but it was just, I don't know, I was a little afraid for that. And what other issue that happened on the show. Well, I have my bachelorette party on the show, and a lot happens at my bachelorette that I probably will be watching it under the bed.
OK!: Where did you go for it?
NL: Cancun
OK!: Oh nice, I'm excited to see that. Is there any scoop that you can give us on The Real Housewives of Atlanta, that comes back in about a month?
NL: You know, lots of drama, just the same old girl stuff. But a lot of drama this year, to me it is a lot of drama, I think some people come on the show and beef up their story line so it's a lot of drama.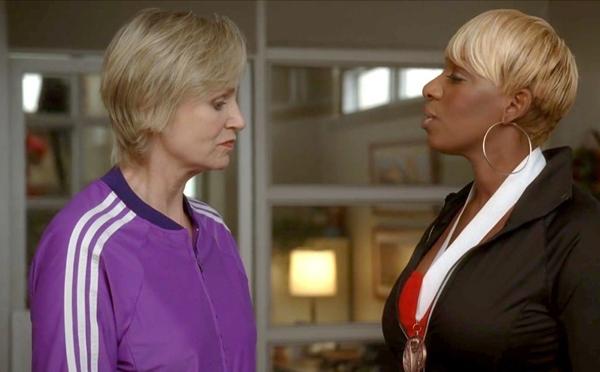 Article continues below advertisement
NL: Coach Roz is still the same coach Roz. Her hair may have changed a little bit but Coach Roz is still giving it to Jane Lynch, Sue Sylvester, so yeah Coach Roz is pretty much the same. Of course we are going to pay tribute to Cory's death. Other than that, Coach Roz is still doing the same stuff.
Watch: See what celebs helped with an amazing proposal—to an OK! editor!
I Dream of NeNe: The Wedding airs tonight at 9 p.m. ET on Bravo.
Are you excited to see NeNe's wedding? What are your bride or bridesmaid tips? Share them with us in the comments below or on Twitter @OKMagazine.