VIDEOS
What Shahs of Sunset Moment Did Mike Get Chills Just Talking About?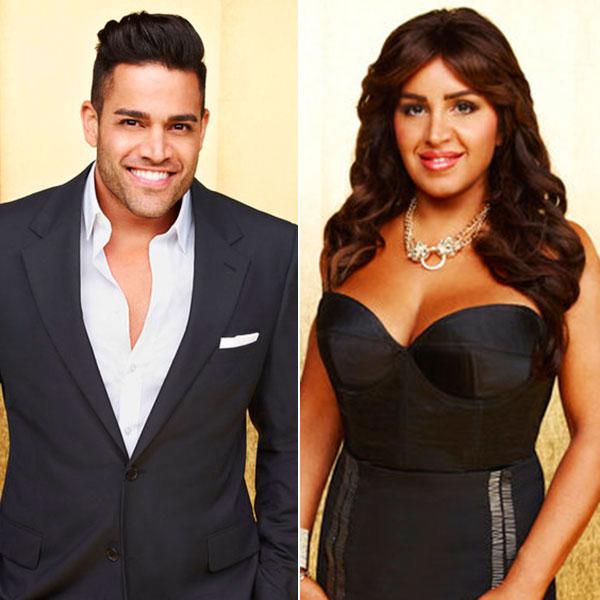 When you watch Shahs of Sunset do you kind of feel like you learn something? I seem to walk away learning something new about culture, real estate, fashion, LA and sure, sometimes I learn about drama. Otherwise it wouldn't be a Bravo show!
Let's just say I learned A LOT when Mike and MJ opened up about their fellow castmates and what's in store for them this season. They talk "betrayal", "dreams realized" and of course the "hypocrite" of the group. Check out the video above to see why Mike says his bromance with Reza is hurting and where we'll see that go. MJ doesn't hold back when it comes to Lilly and why she finds her to be fake. Even Mike suggests she "loosen up".
Article continues below advertisement
Watch: Reza explains why MJ deserved that apology
MJ also reveals that her relationship with GG takes another sharp turn this season, but it's not all drama. They both praise Asa and her Diamond Water, describing the process of her dreams coming true in a really beautiful way. Aww! You'll also find out the moment during this season that scared the bejesus out of Mike and why no other TV show has dared to go near anything like this before.
Plus, you have to hear the hilarious story of how MJ's mom reacted to watching an episode of the show. Next time roll a camera on her, OK guys?
OK! News: Yikes, more legal trouble for Teresa and Joe
Shahs of Sunset airs tonight at 10 p.m. ET on Bravo.
Which one of the Shahs cast members would you be besties with? Tell us in the comments below or on Twitter @OKMagazine.
MORE VIDEOS YOU'LL LOVE: