VIDEOS
Which RHOC Castmate Do Vicki & Tamra Think "Needs to Wear a G-string"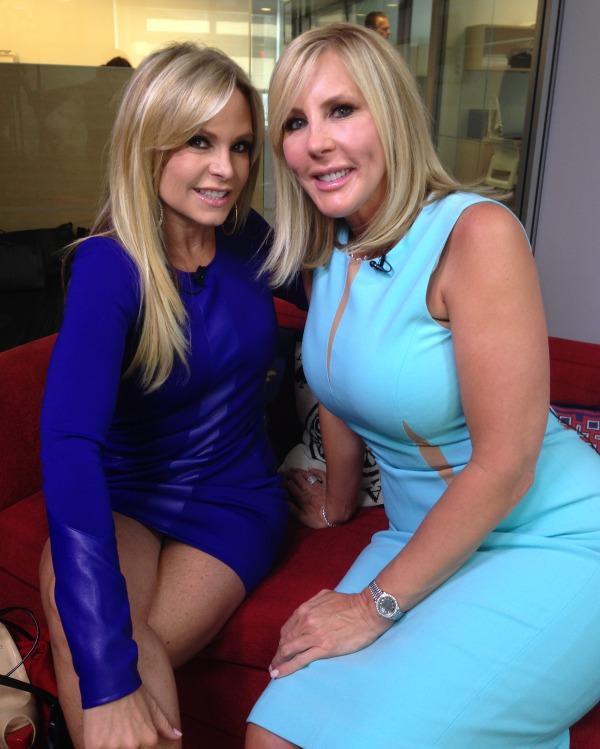 Season 9 of The Real Housewives of Orange County is off to an amazing start. In last week's premiere episode we saw Tamra Barney and Vicki Gunvalson trying to get Heather Dubrow to loosen up, and that's not the last time. When we caught up with Vicki and Tamra, they offered up some theories on their "fancy pants" castmate.
WATCH: Relive Porsha and Kenya's epic fight from the RHOA reunion
Check out the video above to see why Vicki and Tamra think Heather "needs to wear a G-string", is probably a "closet freak" and even her past piercings and smoking habits. Vicki even ponders if Heather has ever had sex! They also discuss why Heather "came in a little strong" this season and Vicki's problem with the cast promo pictures.
Article continues below advertisement
OK! News: Linsday Lohan reveals some HUGE news
While Heather is the only returning cast member besides Vicki and Tamra, they discuss previous Housewives and if it felt weird to not have them around this season, which is almost a definite "no". The ladies say it's good to get new girls so "we can haze them" and that it takes one full season and one reunion show to fully get to know them. And their advice to the newbies? Vicki and Tamra offer the simple wisdom of "kiss our ass."