VIDEOS
Sherri Shepherd, Jermaine Dupri and More Big Stars Reveal How They Celebrate Big Life Wins On The Red Carpet of ESPN the Party!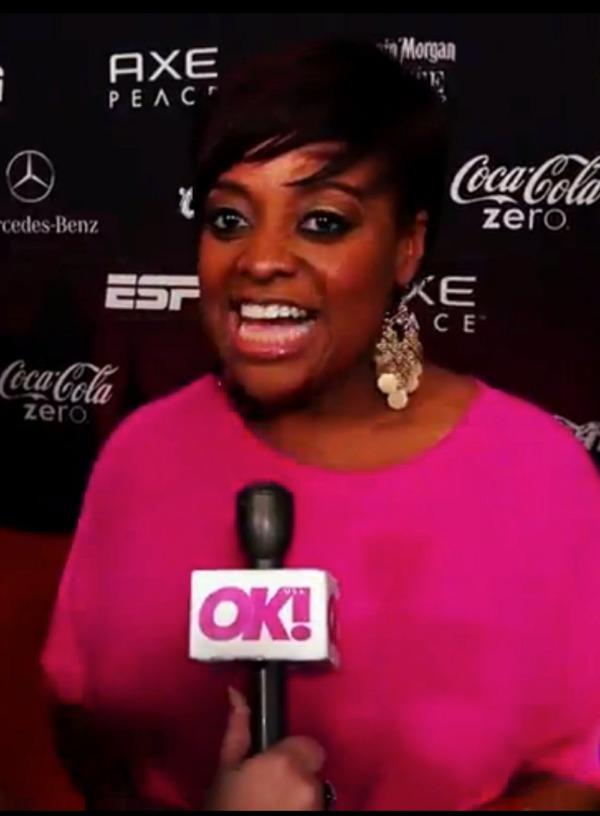 From promotions to awards to just some fun news, we all have our own ways of celebrating big life wins. But come on, we all really want to know how the celebs celebrate! So this is exactly what we asked them on the red carpet of ESPN THE PARTY here in NYC during Super Bowl weekend.
Watch: Here's how Stacy Keibler gets those toned calves
Check out the video above where stars and athletes dish on what kind of party mode they go in to after a big accomplishment. Jermaine Dupri, who served as DJ at the ESPN party, goes the route of "bottles and confetti" while Miami Heat player Ray Allen opts for sticking his feet (instead of bottles) in a bucket of ice after winning a big game. Meanwhile American Idol winner Phillip Phillips finds time for a nap and Olympic skater Sasha Cohen's plan includes "definitely dancing."
Article continues below advertisement