Archive
5 Things You Didn't Know About Dallas Buyers Club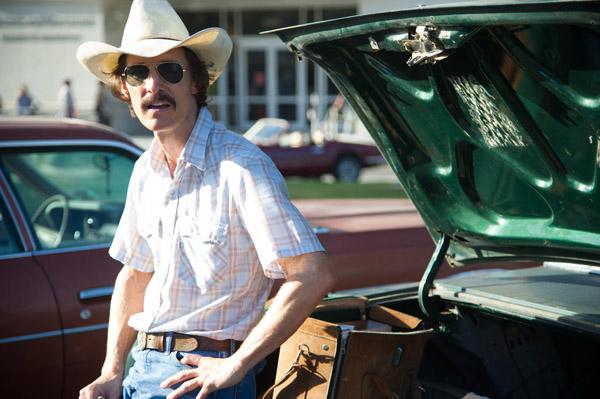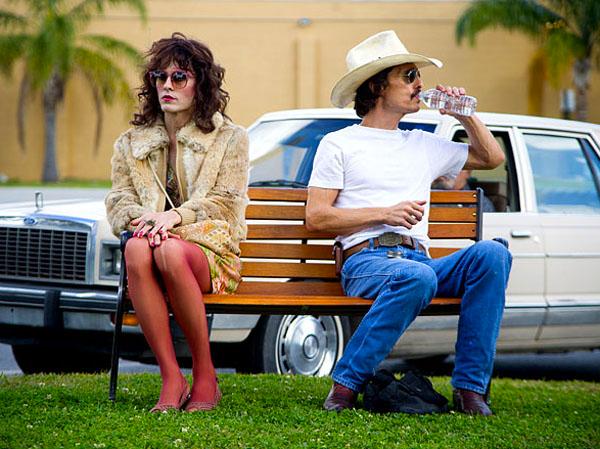 Article continues below advertisement
1. It took over 20 years to get this movie made.
Before Jared Leto was even Jordan Catalano, writer Craig Borten met with the real Ron Woodruff in 1992 shortly before he died of AIDS, and note: this was 7 years after a doctor originally told him he had 30 days to live. Borten recorded over 20 hours of interviews with him, wrote 10 different scripts and got his hopes up numerous times throughout the 90's that the film would get made. This continued into the 00's as new writers, producers, financiers all came aboard and then departed as many before them. The film ultimately got rejected 87 times, even with stars like Woody Harrelson, Brad Pitt and Ryan Gosling attached to the leading role, Gael Garcia Bernal attached to Leto's role and Hilary Swank attached to Jennifer Garner's.
OK! News: 5 things you didn't know about The Wolf of Wall Street
2. They shot it in 25 days.
Even when the film finally got financing, it wasn't a lot. At all. They shot the film over 25 days in 2012 in New Orleans, with about 15 minutes for each take. No analyzing scenes or sitting around the set thinking about their approach. The actors had to get it right, and quickly. The producers that ended up paying for the film to get made even claim some of the first bills were paid with an AmEx! And instead of fancy lights, they opted for a ton of candles in a strip club scene. This production really knew how to cut costs. And that wasn't all they cut...
Article continues below advertisement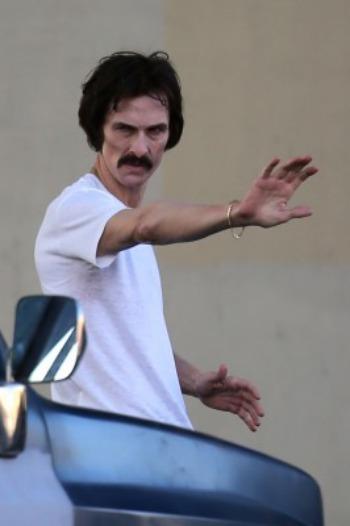 3. Matthew McConaughey ended up losing 43 lbs. for the role.
He started out by losing 30 lbs, but when people weren't reacting with enough shock, he knew it wasn't enough so he kept going. Over four months he ate super small portions of fish and a cup of vegetables twice a day to portray the AIDS patient who crusades for proper treatment of the deadly disease. While it certainly helped McConaughey to portray Ron Woodruff, it is not a recommended diet!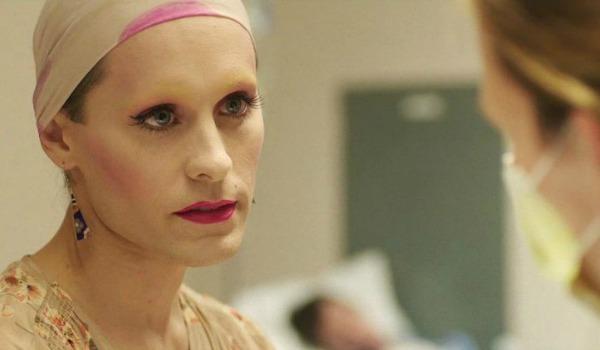 4. Jared Leto had an even more dangerous experience
While McConaughey paced his diet, Leto basically just stopped eating once he arrived to the New Orleans set about 3 weeks before shooting started and woke up one night with his heart pounding like crazy since he hadn't been eating. Yikes!
OK! News: 5 things you don't know about American Hustle
5. They had a $250 makeup budget.
While it was no surprise for DBC to win Golden Globes and SAG awards for Leto and McConaughey,they also picked up a Make-up Artists and Hair Stylists Guild award and get this: the film had a total budget of $250 for makeup! Makeup artist Robin Matthew even used items like grits and cornmeal as part of the makeup process since prosthetics were certainly out of the budget.
What awards do you think Dallas Buyers Club will walk away with this Sunday at the Oscars? Tell us in the comments below or on Twitter @OKMagazine.