Archive
Inside This Week's OK! Magazine: Kendall Jenner Says, "I'm The Hot One Now!"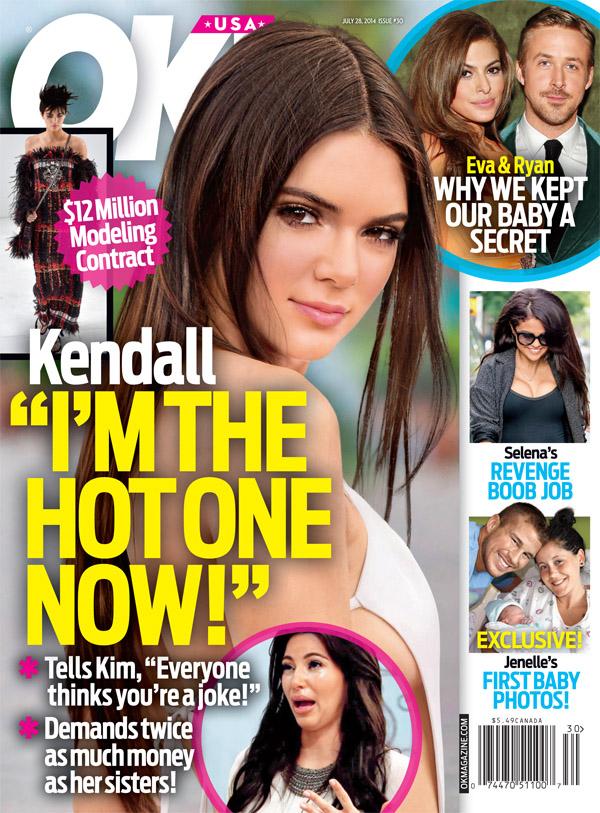 In this week's issue of OK! Magazine, we dive deep into Kendall Jenner's new diva behavior, plus so much more. OK! News: Why Did Kanye West and Kim Kardashian Just Drop $800,000 for North West? Here's what you can expect this week:
What's happened to shy, sweet Kendall Jenner? Now that her modeling career has taken off, the talented teen has become hell on wheels and thinks she's better than her famous family. OK! goes inside the latest drama to rock the Kardashian clan.
Eva Mendes and Ryan Gosling had a rocky road to pregnancy. Will the glamourous couple make it down the aisle? We've got the scoop on where their relationship stands now.
A slew of your favorite starlets have been hiding a family secret—They've got super-hot brothers! Check out the sexy sibling man-candy.
Selena Gomez's downward spiral continues. Find out about her sad social media posts and her secret boob job in the fallout of her latest breakup with Justin Bieber.
From body breakouts to cellulite and frizzy hair, OK! solves all of your summer beauty woes.
Article continues below advertisement