Archive
The Biggest Thing Standing in the Way of the Jennifer Aniston and Justin Theroux Wedding—Revealed!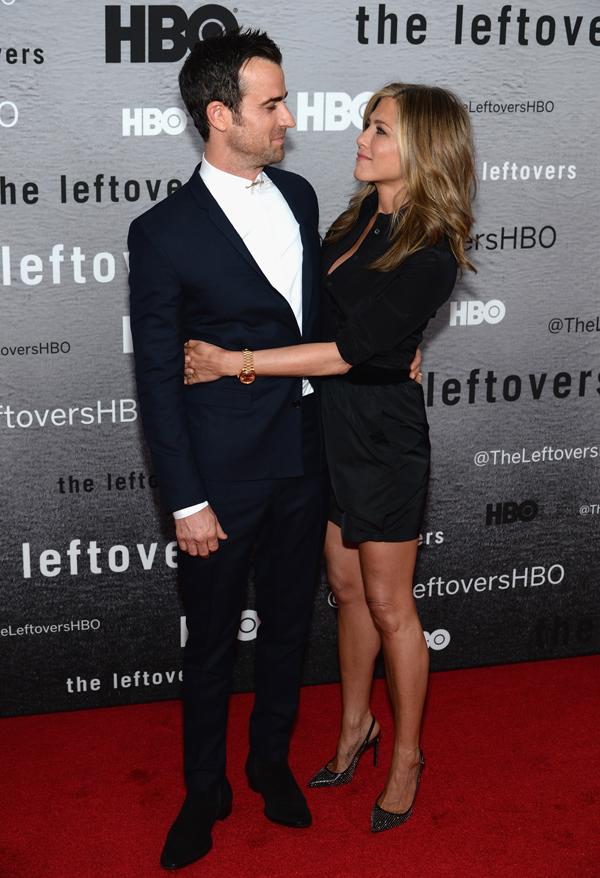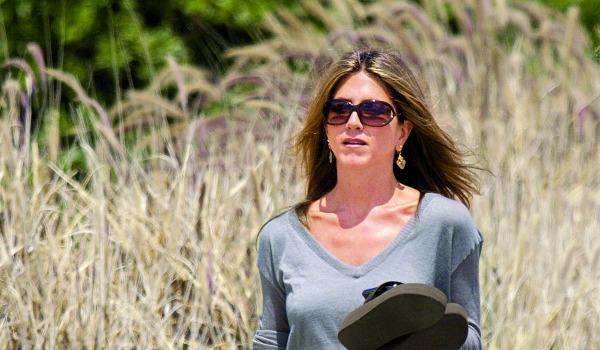 Two years after getting engaged to Justin Theroux, Jennifer Aniston is finally being forced to face the fact that she isn't any closer to her happy ending. On June 23, Jen and Justin reunited for the New York premiere of Justin's HBO drama The Leftovers, which has kept him working tirelessly on the East Coast for the past year—while Jen lives alone in the couple's Bel Air mansion. But the reunion, which saw them affectionately beaming on the red carpet, was hardly indicative of their relationship, which has become increasingly fractured due to geography.
Article continues below advertisement
PHOTOS: See Jennifer Aniston and Justin Theroux snuggling up on the red carpet.
Justin, who's a die-hard fan of New York—which is unfortunately the same way Jen feels about L.A—recently admitted to Interview magazine, "I love someone who lives in Los Angeles, so that city is a big draw. I love New York. Right now, it's kind of perfect. I'm in New York part of the time and in L.A. part of the time. That's always been a goal, to be bicoastal in a real way."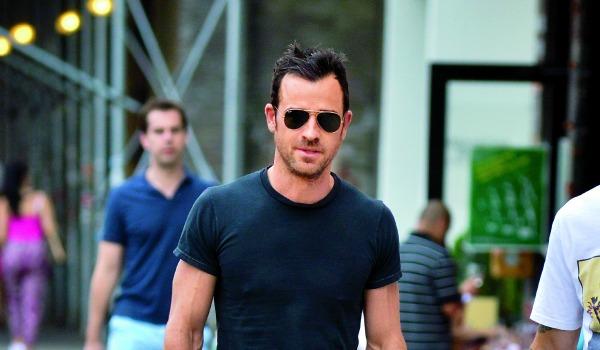 Further fueling her anxiety, Justin went on Good Morning America to promote his show, and, when asked about a wedding date (August 10 will mark two years since he proposed), he defected by saying that he and Jen are "loving the engagement." A source says that Jen, who's been ready to start a family for years, "feels manipulated. She wasn't aware of his true intentions."
Article continues below advertisement
PHOTOS: See the pics of Jenelle Evans' new baby boy!
Insiders suggest that the East-West problem is merely a symptom of a larger compatibility issue. Jen's best friends have never clicked with Justin—even Courteney Cox has reportedly stopped trying—and a source says that his New York buddies feel the same way about her. "It's no secret his friends think Jen's uptight, and they tease him all the time about being Mr. Aniston, especially afer she banned his boys-only annual August vacation to Hawaii two years ago," says an insider. "Jen knows they don't like her, and it's another reason she feels so out of place whenever she's with Justin in Manhattan."