Archive
Kenya Moore and Brandi Glanville's Feud Is Causing Major Drama on the Set of Celebrity Apprentice!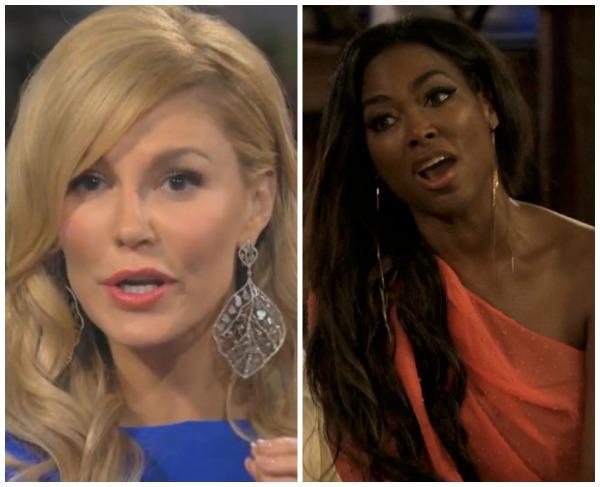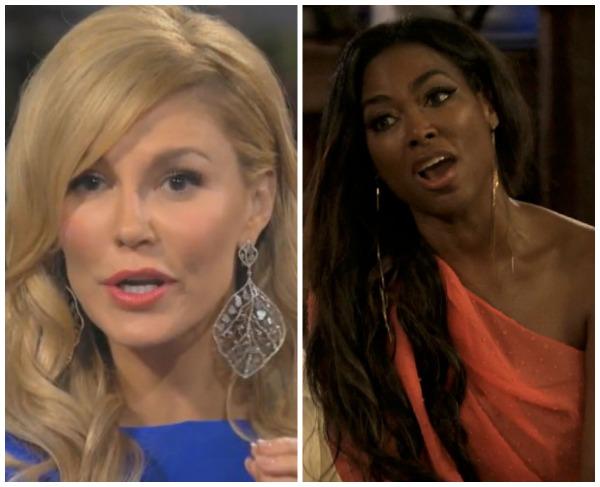 Article continues below advertisement
A source close to the show says the duo's constant sniping may carry both contestants through to the season finale. "Kenya and Brandi likely will make it close to the end," the insider says. "They make for good TV!"
OK! Exclusive: DWTS Maks and Meryl On Their Plan To Win the Mirror Ball
What's not to love? Kenya, the former Miss USA 1993, and Brandi, an ex-model, have been at odds from the start. "Kenya has it out for Brandi," notes the source. During a challenge to make and sell pies at a bakery, "Kenya hit Brandi in the face with a pie. Brandi got Kenya back, but it was Kenya who started the fight."
OK! Photos: 12 Totally Weird Hollywood Sex Symbols
Kenya also sabotaged Brandi's budding friendship with actress/contestant Vivica A. Fox. "Brandi and Vivica were hanging out every night, but suddenly Vivica stopped talking to Brandi," says a
 second source.
"Kenya somehow got involved. I don't know
 what she said, but Vivica won't speak to Brandi."
OK! News: The 15 biggest PR disasters in sports
Adding to the tension was the fact that throughout much of the show's production, the first source says, the two were on the same team: "Brandi had to be nice to Kenya, because she needed Kenya to work. But Kenya is lazy and is incredibly hard to deal with. She makes everyone miserable."
Article continues below advertisement
Well, everyone except Apprentice honcho Donald Trump, that is, who no doubt sees Kenya, 43, as ratings bait.
OK! News: NeNe Leakes talks DWTS exit and Housewives drama
The RHOA egomaniac who antagonizes her castmates — including the infamous scepter from the recent reunion show — is just as compulsively watchable on Apprentice, treating the staff like hired help. "She has these crazy demands and bosses everyone around," says the first source. "During a car ride to another location, she ordered the driver to have a lemonade to be ready for her when she arrived. Another time she demanded that one of the stylists carry her purse around for her."
According to the second source, Brandi, 41, is well-liked by the rest of the Apprentice cast, which includes Kate Gosselin, Geraldo Rivera, Kevin Jonas and others.
PHOTOS: Celebs who are WAY too honest about their sex lives
And while Kenya may be compelling train-wreck TV, even The Donald admits she's a terrible employee. Says the first source: "He called Kenya 'the worst contestant ever.' "
"Everyone really likes Brandi," adds the first source, noting that, "Kenya is crazy and no one likes working with her."
Tune in to see the fireworks!
Will you watch Brandi and Kenya on Celebrity Apprentice? Tell us in the comments below or on Twitter @OKMagazine.