Archive
Captain America's Scarlett Johansson On How She Thinks She'll Change As an Actor After Becoming a Mom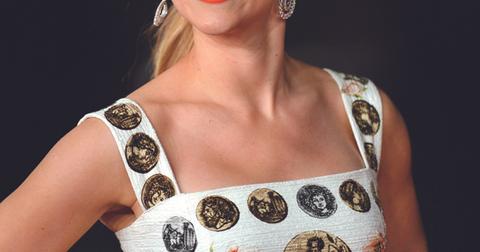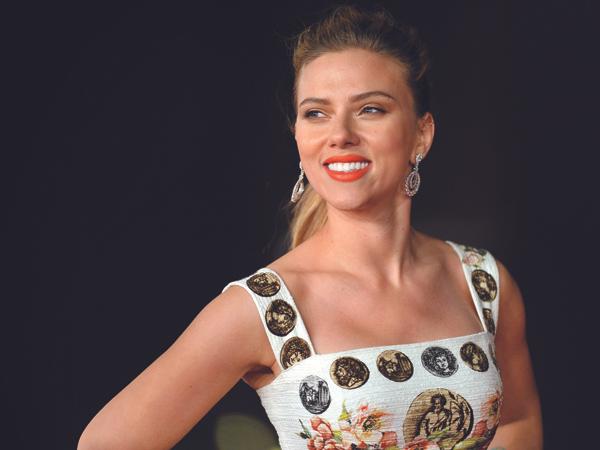 Since making her screen debut at age 10, Scarlett Johansson has gone on to become the most in-demand actress of her generation, winning over fans and critics in dramatic fare like her Golden Globe-nominated turns in Lost in Translation (2003) and Match Point (2005), as well as crowd-pleasers like The Avengers, Captain America and Iron Man flms. The actress, 29, who is pregnant with her frst child with fiancé Romain Dauriac, a French journalist, talked about reprising the role of the enigmatic Natasha Romanof, the Black Widow, in Captain America: The Winter Soldier.
Article continues below advertisement
PHOTOS: 7 Things You Need To Know About Captain America: Winter Soldier
OKMagazine.com: Is the Black Widow a role model for young women?
Scarlett Johansson: I think Natasha is a bit of a reluctant superhero. She doesn't necessarily have this really strong golden moral compass. Let's not forget, she started her career as, essentially, a mercenary.
OKMagazine.com: What do you like about the character?
SJ: ne of the things that's very attractive to me is that she uses her feminine wiles as a part of her job, but she doesn't rely on her sexuality or physical appeal to get the job done. She's extremely smart. She thinks on foresight. Those are all qualities that I think are wonderful for young women to celebrate.
OKMagazine.com: What's different about the character in your third outing, Captain America: The Winter Soldier?
SJ: We really get to see Natasha as a person who gets up, gets ready for work in the morning and has a life outside of her job once she's out of the superhero suit. As the plot unfolds, we find Natasha questioning her identity.
PHOTOS: ScarJo and Other Celebrities Who Are Pregnant and Engaged
Article continues below advertisement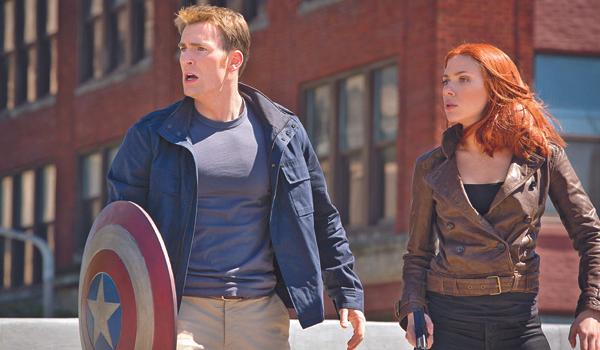 What's the best thing about playing her?
SJ: It's really rad to have my friends' kids look up to that character and dress up like her on Halloween and be rough. I always say, "The Widow always wins." And it's true. That's a nice sentiment.
WATCH: The Scarlett Johansson Commercial That Got Banned from TV!
OKMagazine.com: How did you prepare for the role?
SJ: I had come off of doing a Broadway show Cat on a Hot Tin Roof, which is pretty much the most physically challenging thing you can do. I felt that if anything was going to prepare me to have stamina, it was that show. So everything seemed like a piece of cake after that. I think I was in pretty solid shape from that run. It's boring. Get up at 5 AM, go to the gym—all that stuff that's horrible; not glamorous at all. Train like a dude and then eat a bunch of lettuce. Nothing fancy.
OKMagazine.com: Many actresses say that after they become a mother, they are offered less-challenging roles. Are you afraid that will happen to you?
SJ: I don't know. I have been in the industry for 20 years. The roles that have become available to me change as I grow older, as I kind of transition through life.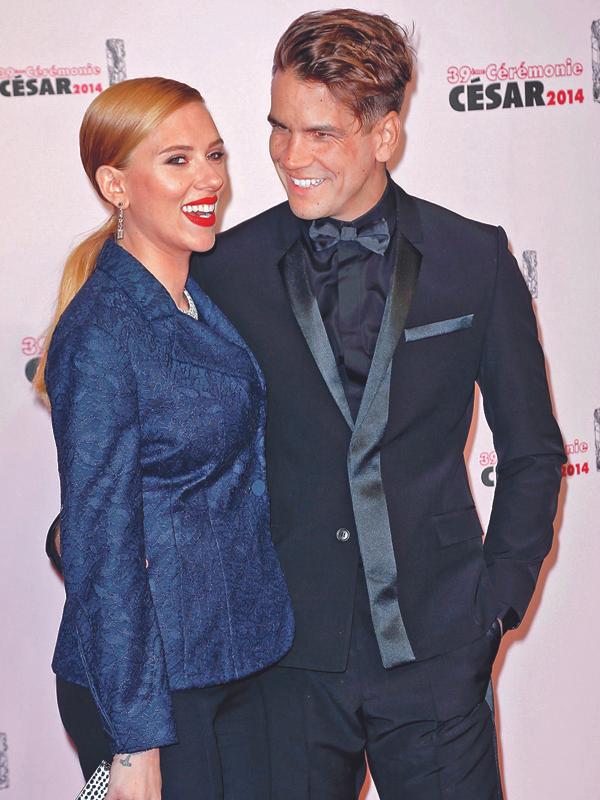 OKMagazine.com: Is that good or bad?
SJ: You hope to have a career that has longevity and reflects the kind of experiences that you've had. It's what we all hope for as actors, both men and women alike.