NEWS
7 Things You NEED to Know Before Seeing Captain America: The Winter Soldier This Weekend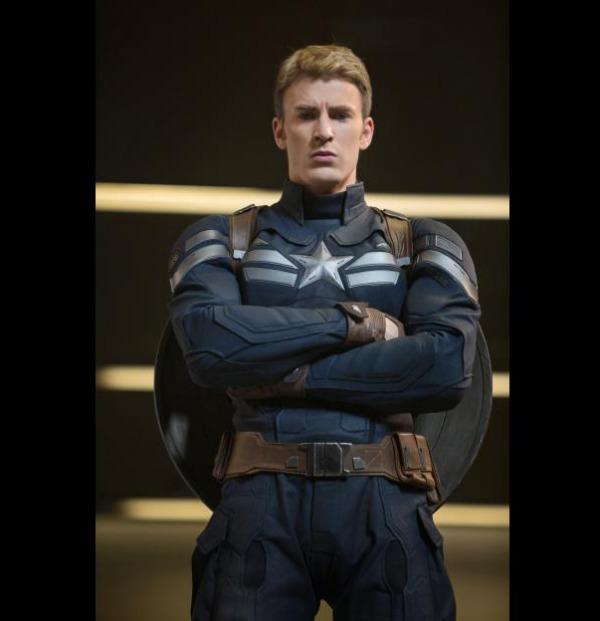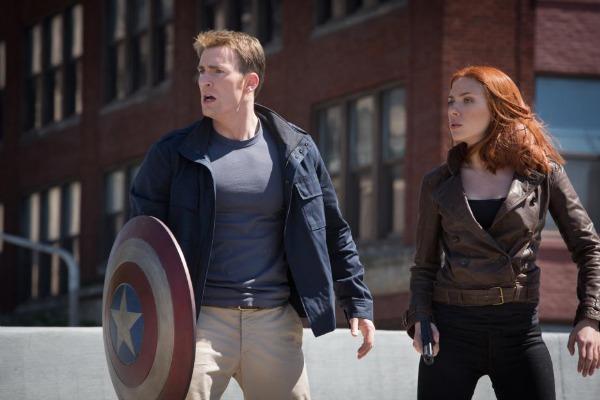 At midnight tonight, Captain America: The Winter Soldier will be released into the world. Well, into the United States, as it's already opened and made millions of dollars in various locations around the world. Whether you're just tagging along to the movies, you're hoping to see Chris Evans in super tight clothing or you're the biggest Marvel fan in all the universe, here are just a few things to know about this film.
Article continues below advertisement
OK! News: The 100 most attractive athletes in the world
So like, what's Captain America up to these days?
The last time we saw Captain America aka Steve Rogers (Chris Evans) was with The Avengers in the 2012 film. He was hanging out in New York with his fellow Marvel pals like Thor (Chris Hemsworth) and Iron Man (Robert Downey Jr.) after Loki (Tom Hiddleston) really pulled some crap and demolished the city. So since then, Cap moved down to DC and is trying to adjust to the modern world. Remember, this is a guy who was born in the 1920s and then frozen for a bunch of years after fighting in World War 2, so imagine going from a time where TV's are just starting to be in homes, to 2014 where we're all carrying our smartphones which are basically tiny TV's in our pockets. Little bit of a culture shock!
Cool. So do we just see him hanging out at Starbucks or does some crazy stuff happen?
Please, this is Marvel! He is probably going to need a coffee though. His S.H.I.E.L.D friend Nick Fury (Samuel L. Jackson) is attacked, so Captain America steps up to put an end to some stuff that leaves the whole entire world at risk. Cue the action!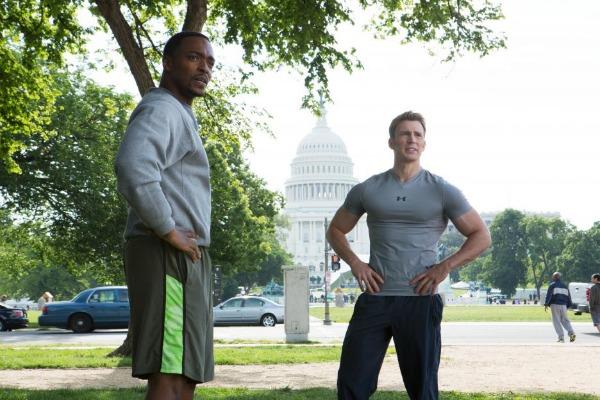 Who are his pals in this movie?
In this movie we meet Agent 13 aka Sharon Carter played by Revenge star Emily VanCamp, a S.H.I.E.L.D. agent assigned with protecting Captain America. Helping Cap assure the world is safe and sound is his friend Black Widow, played by Scarlett Johansson. And while she is super fierce, this is a really big threat so they call upon their other pal, the Falcon played by Anthony Mackie. Not only is Anthony awesome (seriously, watch any talk show appearances he makes and you will be laughing and in love) but his character has arguably one of the coolest superhero suits. Watch out for the wings because then they spread, you will be amazed...even though he was pulling for a little more Spandex.
Article continues below advertisement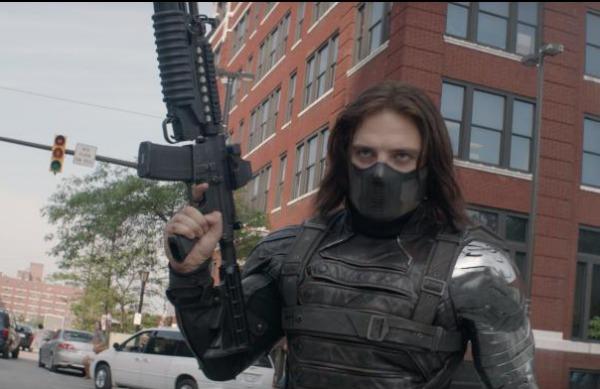 So who is the bad guy?
He is the Winter Soldier and he's played by the hunky Sebastian Stan. If you know him from Gossip Girl you're probably thinking "Oooh yum", and yeah. He has a mask that covers the lower half of his face for a little while but it's still super hot. It's that thing where you don't want to root for the bad guy, but a lot of them aren't this attractive. Plus, he's getting very rave reviews for his performance in this film.
But wait, wasn't he in the first Captain America movie?
He sure was. And they were friends! So when CA finds out it's his old pal Bucky Barnes, he knows it's getting personal. There's a lot more to the story, but no spoiler alerts here—go see all the action in the theaters.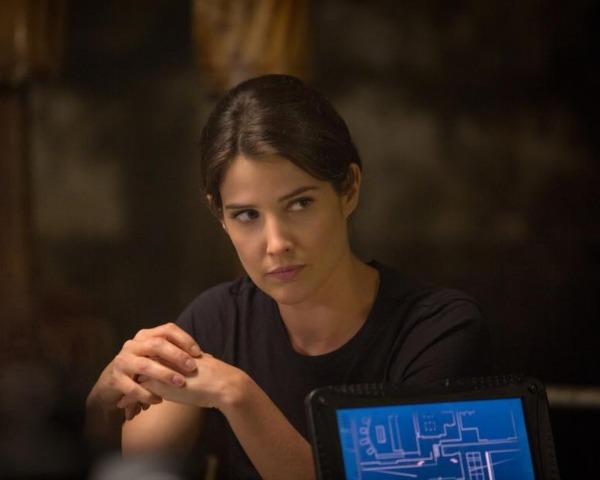 Sounds like this movie will definitely take my mind off of that How I Met Your Mother finale this week!
Oh yeah, about that. Not so much. Cobie Smulders is back in action as Agent Maria Hill but you probably won't have as many conflicting feelings for her as you do for Robin right now.
Article continues below advertisement
WATCH: See a sweet moment from the new movie Breathe In
Will fans of other Marvel movies be into this one?
Totally! It keeps with the spirit of the other Marvel movies like The Avengers, Iron Man and Thor. This movie in particular is directed by Joe and Anthony Russo who are known for working on comedy TV shows like Arrested Development and Community but actually bring a little bit of a darker and more mature feeling to this movie. But rest assured, the reviews so far have been very positive from critics and nerds very enthusiastic fans alike!
Captain America: The Winter Soldier is in theaters tonight at midnight.
Are you going to see Captain America this weekend? What character are you most excited about? Tell us in the comments below or on Twitter @OKMagazine.