Archive
Today's Must-See Clip: Kim Kardashian FREAKS Out About Her Un-Retouched Bikini Pics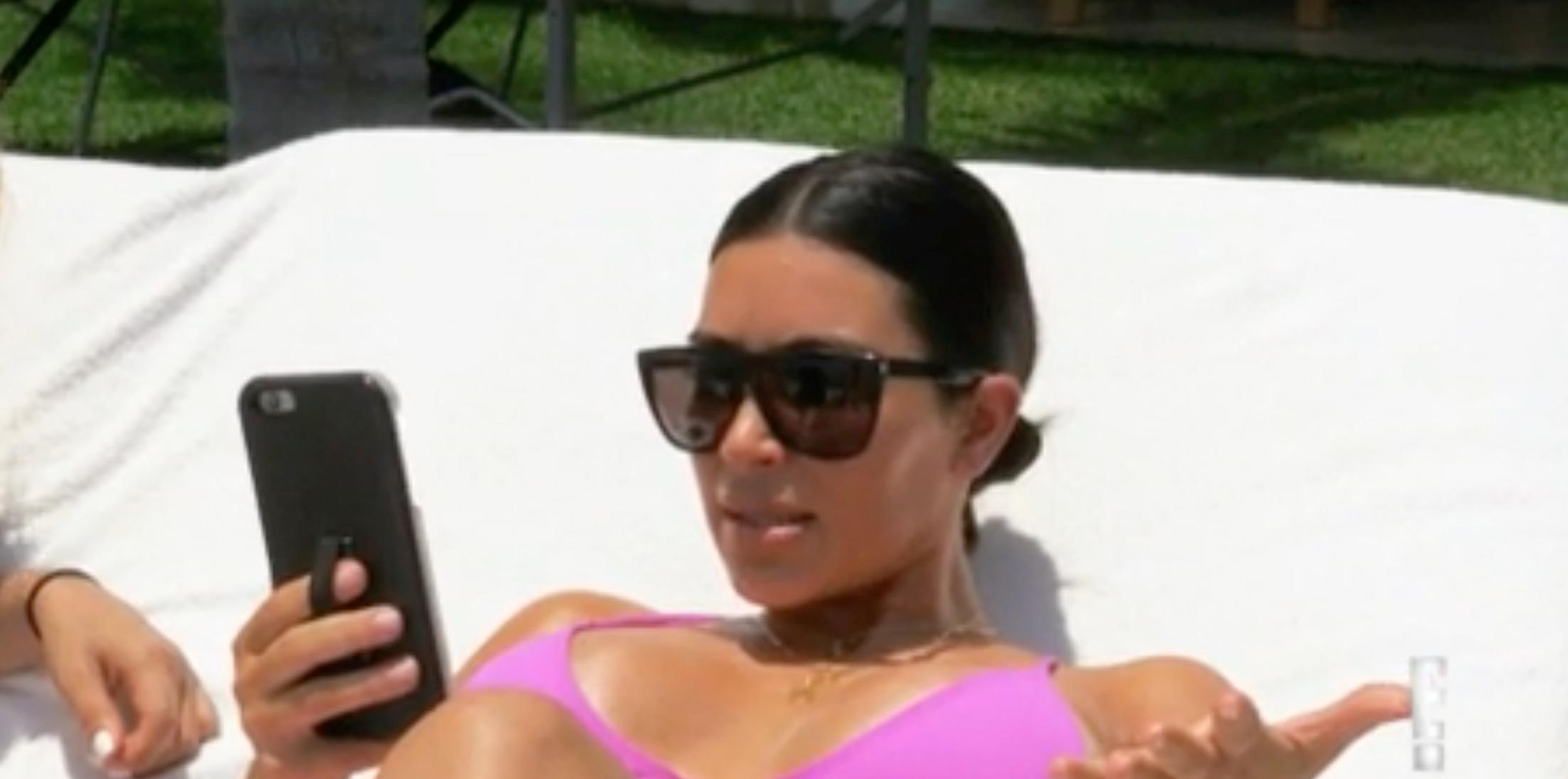 Article continues below advertisement
"Oh my God, someone got us walking on the beach," Kim's assistant, Stephanie Sheppard, tells her while they're laid out in their bikinis.
"Oh my God," Kim reacts.
"Are they good?," her friend Larsa Pippen, asks to which Kim yells, "No!"
"Fu*k! Like, I don't get it!" she says. "Like, I literally don't look like this!"
She later explains, "I'm already having this anxiety attack over security, and I'm already just on high alert and now paparazzi's found us…I'm doing all the steps to try to be as private and discreet as possible and then you take pictures."
She continues, "And, if they're not perfect, people just body shame and criticize you. For people just to think that's OK is so frustrating."
Kim then storms back into the house to try to somewhat better the situation.
"I need to untag myself in everything," she announces as she gathers up her things. "I'm literally going to go back inside and just start untagging."
To see Kim's freak out, click the video above!
What do you think about Kim's reaction to the unflattering pics? Sound off in the comments!