BABIES
Aww! Emma Roberts & Garrett Hedlund Welcome A Baby Boy — Find Out His Name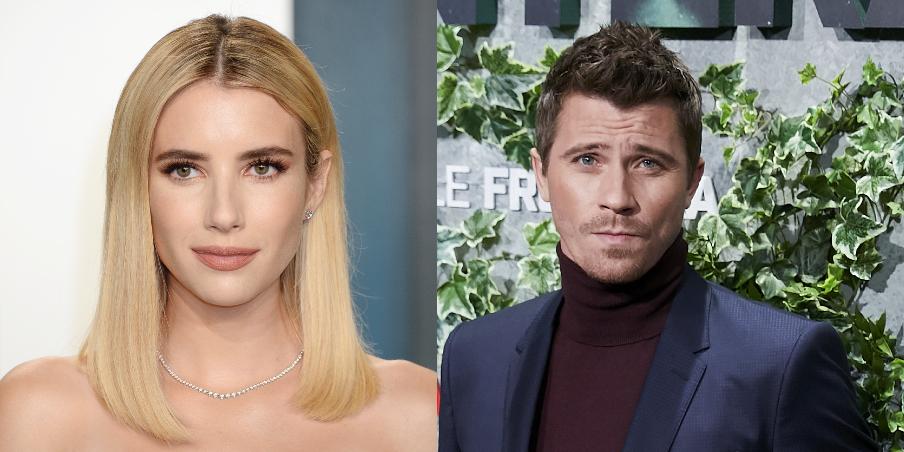 Actress Emma Roberts has welcomed a baby boy with her boyfriend, Garrett Hedlund!
According to TMZ, the 29-year-old welcomed her son on Sunday, December 27, and he weighed around 9 pounds. Both the new mom and her baby are said to be doing well, and the couple has decided on the name Rhodes for their tot.
Roberts and Hedlund were first linked in 2019 after Roberts split from longtime boyfriend Evan Peters. While Roberts and Hedlund reportedly wanted to keep their romance cool and casual at first, it wasn't long before Roberts got pregnant, and she confirmed the news over the summer.
Article continues below advertisement
Roberts has since been sharing pregnancy pics on social media and was spotted out and about on Wednesday, December 23, looking like she was ready to pop!
SEE INSIDE EMMA ROBERTS' INSTAGRAMMABLE LOS ANGELES HIDEAWAY: PHOTOS
Back in November, Roberts showed off her baby bump on the cover of Cosmopolitan. "So excited to share this with you guys! Thank you @cosmopolitan for having me as your first pregnant cover," she gushed on Instagram. In the snap, Roberts glowed while wearing a pink crop top and matching low-rise pink skirt to show off her bump.
Roberts spilled to the outlet that she had been facing some fertility problems before she got pregnant and went through "a difficult process" of freezing her eggs. "It felt so permanent, and oddly, I felt like I had done something wrong," she explained.
"I was so grateful to find out I was not alone in this," she said, adding that speaking to others going through the same thing had brought her some comfort. "I hadn't done anything 'wrong' after all. It sounds cheesy, but the moment that I stopped thinking about it, we got pregnant."
Article continues below advertisement
PREGNANT IN A PANDEMIC! CHECK OUT THE CUTEST QUARANTINE BABY BUMPS
In her last pregnancy snap, Roberts lay on the couch in a loose fitting white floral dress while holding her bump. "thoughts & feels part II," she captioned the pic.
Neither Roberts or Hedlund have confirmed the arrival of their little one just yet, and the new mom has been silent on social media all week.
A source told Us Weekly in July that both Roberts and Hedlund's families were "surprised, shocked and happy at the same time" about the bun in the oven.
Congrats to the happy couple!