NEWS
Emma Roberts Wows On 'Cosmo' Cover As First Pregnant Star, Talks Fertility Struggle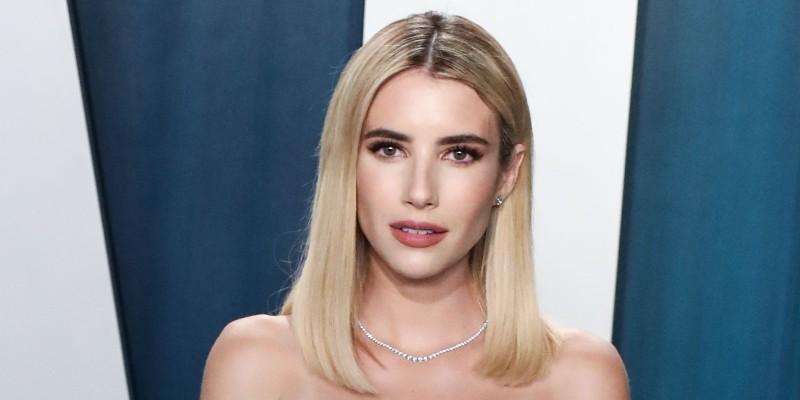 She's glowing! Emma Roberts stunned on the cover of Cosmopolitan magazine as the first pregnant star and detailed her fertility struggles.
"At 16, I thought, 'By the time I'm 24, I'll be married with kids,'" the 29-year-old told the outlet. "And then I was 24 and I was like, 'Remember when I said I would be married with kids by now?'"
Due to the American Horror Story star's crazy schedule, it wasn't easy for her to set aside time to start a family — and she wasn't sure she'd be able to get pregnant quickly either. A few years ago, Roberts learned that she had endometriosis. "I was told, 'You should probably freeze your eggs or look into other options,'" she said.
Article continues below advertisement
SEE INSIDE EMMA ROBERTS' INSTAGRAMMABLE LOS ANGELES HIDEAWAY: PHOTOS
The Nickelodeon alum did end up freezing her eggs, which she said was "a difficult process," but felt like she wasn't in a good head space. "When I found out about my fertility, I was kind of stunned," she explained. "It felt so permanent, and oddly, I felt like I had done something wrong."
The blonde beauty ended up talking with other women who were experiencing the same types of issues, which made her feel better. "I was so grateful to find out I was not alone in this," she said. "I hadn't done anything 'wrong' after all."
Article continues below advertisement
"Food and sleep do not abide by the normal laws when you're pregnant," she said. "But I'm healthy, which is the thing I'm most grateful for. To see my body change inside and out so drastically has been a wild experience. Surprising and beautiful. Then again, some days I feel like I'm being hijacked by something."