COUPLES
'90 Day Fiancé' Star Paul Staehle Reveals Estranged Wife Karine Martins Is Expecting Baby No.2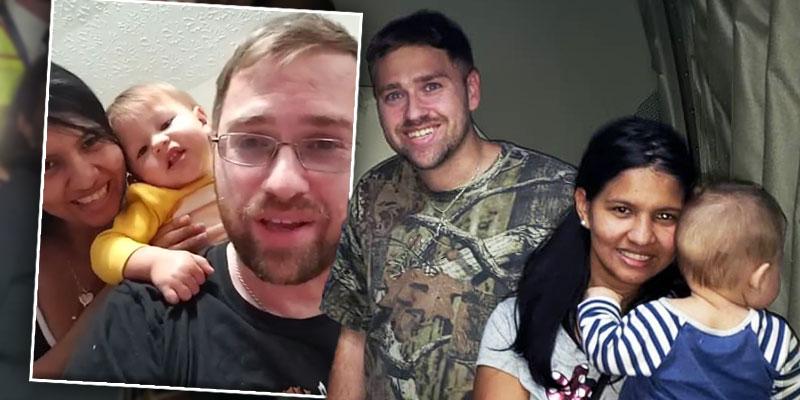 What should be a happy announcement, is instead a heartbreaking reveal.
On his Instagram Story, 90 Day Fiancé star Paul Staehle claimed his estranged wife, Karine Martins is pregnant with another baby boy, but he may "never" see the little one.
"For everyone thinking I am chasing Karine in Brazil, Karine is in Indiana USA," the 37-year-old wrote after sharing footage from Brazil. "Karine is not in Brazil. I knew that when I traveled here."
Article continues below advertisement
'90 DAY FIANCÉ' STAR JAY SMITH IN ICE CUSTODY AND FACING DEPORTATION TO JAMAICA
"I came here alone to clean and organize our Brazil home. It needs to be sanitary and baby safe," he continued. "I have been keeping busy since she left. I finished cleaning and organizing our USA house, so now I am doing the same thing in Brazil. All my work is on the Internet, so as long as I have Internet I can be anywhere. Even court is on the Internet these days."
The couple are no strangers to drama. Last month, Staehle was hit with a restraining order last month after an altercation at the couple's home that saw Martins flee with their 17-month-old child, Pierre, according to Us Weekly.
"I have not seen my son since July. Next court date is now in December," Staehle wrote. "I will not see my sons for a very long time. I have to cope the fact I probably will never see my wife and son again. Or see the birth or ever see my unborn child. … I have lost my sons. That being said, I think I am mentally doing what is best staying constructive and busy."
Article continues below advertisement
'90 DAY FIANCE': WHO KEPT THEIR LOVE GOING?
The Kentucky native and Martins were married in November 2017 and welcomed their baby boy two years later.
In July, Staehle alleged that his wife was missing with their son after filing "a full restraining order" against him.
Martins subsequently released a statement saying she wasn't missing and wrote, "Relationships are hard and sometimes it just can't be fixed anymore. I need this time to organize my thoughts, work on myself and care for my son after everything we have been through in the last year and a half."
In August, a judge ordered Martins to not communicate or come within 500 feet of her husband after he claimed that she "assaulted" him and endangered their toddler.