COUPLES
Jonathan Scott Finally Addresses Zooey Deschanel Engagement Rumors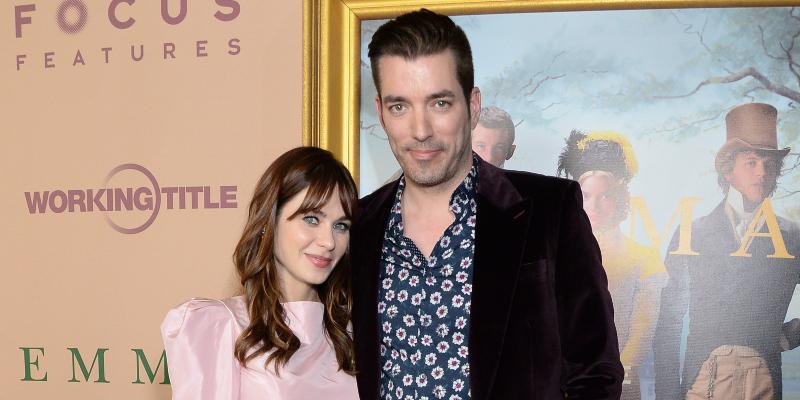 Jonathan Scott has denied ongoing claims that he's engaged to actress Zooey Deschanel.
The Property Brothers star recently appeared on SiriusXM's Covino and Rich show, dispelling rumors of a proposal after being quizzed with the same question in a previous interview.
"I'm like: 'I'm pretty confident that I will ask my girlfriend to marry me before I tell a reporter that I'm going to tell her to marry... my personal life is my personal life and I don't talk about it," Scott said.
Article continues below advertisement
"And so we coined the phrase, we were laughing, we're like: "So is Drew my Brother Daddy, that he has to approve everything that happens in my life?"'
It seems evident that the pair have no plans on tying the knot anytime soon, but that's not to say that their relationship isn't still going strong.
In fact, since the start of the coronavirus pandemic back in March, the two have spent plenty of time together as they decided to self-isolate together — and while some celebrity relationships crumbled during the world health crisis, it appears that Scott and Deschanel's romance has only strengthened over time.
Article continues below advertisement
Scott mentioned in a previous interview with Hollywood Life that he first met the former New Girl actress during a taping for a Carpool Karaoke segment in August 2019.
"I will say it was a little bit daunting though because it was the brothers and the sisters, the Deschanel sisters and ourselves. I did not know that they were both professional singers," he told the publication last year.
"It's sometimes a little weird when you just get thrust on camera with people you've never met before but we just clicked."