EXCLUSIVE
Find Out What Halloween Costume You Need To Buy Based On Your Zodiac Sign, With Modern Astrologer Crystal B. — Shop Now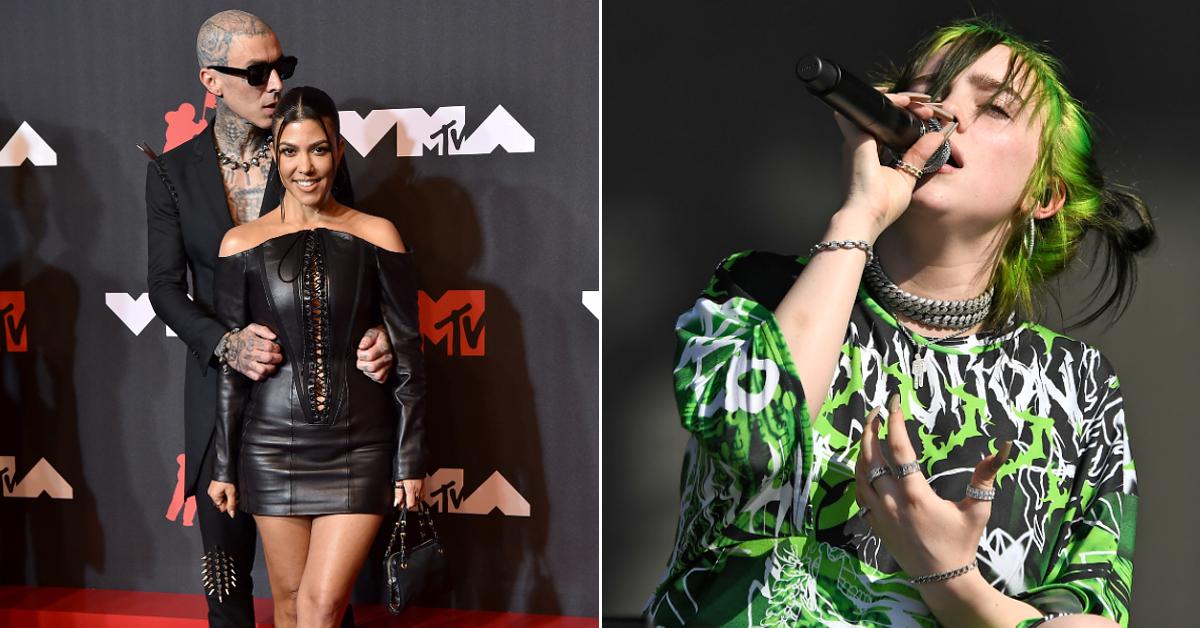 All products featured on OK! Magazine are independently selected by our editors. However, when you buy something through our retail links, OK! Magazine may earn an affiliate commission.
Article continues below advertisement
Halloween is a fan favorite holiday over here at OK!, but last year we didn't quite get the fix we needed. That is why this year we couldn't be more excited to be out and about — safely, of course — enjoying the spooky season and winning "Best Dressed" at all of our costume contests.
And because we want to help all of you rock the holiday as well, we sat down with the amazing modern astrologer Crystal Bichalski — from Crystal B. Astrology — to get the inside scoop on what to expect this season, especially now that Mercury is finally out of retrograde! As an astrology expert, Crystal B. uses the planets, sun and stars to help her clients make informed decisions related to various real-life situations. As she says best, "Knowing the astrological weather and how it's influencing us individually helps people plan accordingly. In similar fashion, if it's raining you would want to bring an umbrella."
Article continues below advertisement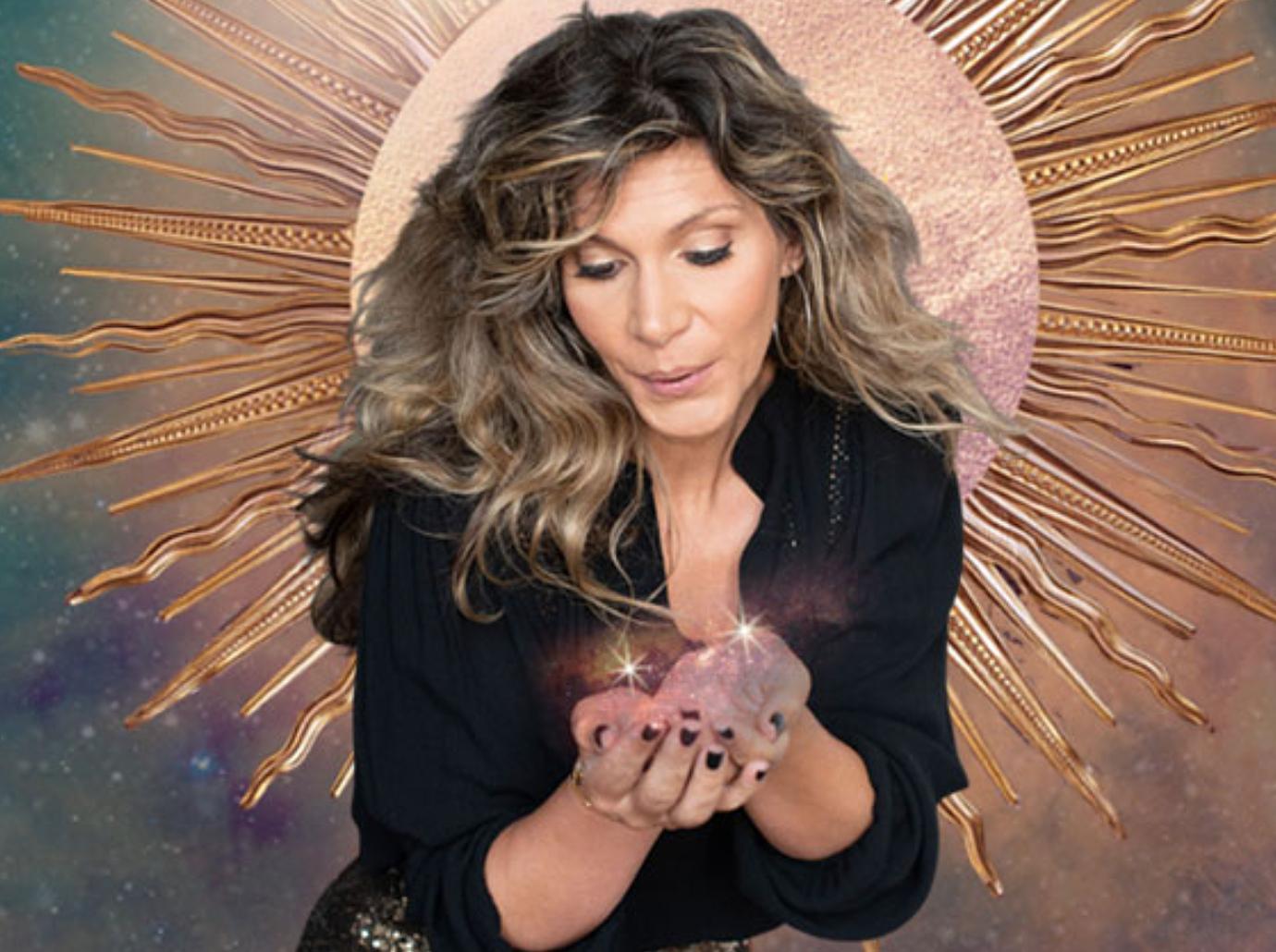 "This Halloween the idea of dressing up seems a little more exciting," the astrology expert explains. "People are looking to connect with portals of fun more than ever. Finding the perfect Halloween costume in 2021 has the potential to lift your spirits and prove an out of this world experience. It's time to re-engage with the thrill of wearing a mask." And this is exactly why we are here to help you pick the perfect Halloween costume based on our zodiac sign!
Article continues below advertisement
According to Crystal, right now Mercury (in relationship-oriented Libra) is working with Jupiter in the reinventive sign of Aquarius. This means that the planets are asking us to reinvent ourselves. "This is the year you should pick a more wild costume than usual. We're meant to break our old rules and step outside of our norm. Get ready for ghost, goblin and witch revamps coming out full force. New spins on old characters will also be a hit. From Cruella De Vil to Frida Kahlo to Britney Spears, there's something brilliant in the remaking of them all," the Columbia and Harvard astrology workshop professor says excitedly. "This may be the year you may want to go a little wild and crazy. Be uninhibited."
In additional to reinvention, the moon — our emotional pull — will be sitting in Virgo this Halloween, which has a picky energy that wants us to be detail-oriented. So, if you do dress up, don't be afraid to pay attention to the details and go all out. Virgo is also very health oriented, which means there will be extra attention given to health standards. "You probably will want to bring your hand sanitizer and wear your mask. It [Virgo] can be a stickler for making sure it is on the up and up with health things," explains the Feed Your Moon author. "There's also a yearning to get to the heart of our situation. It's a much better Halloween than it was last year."
Article continues below advertisement
"Being an astrologer, I always find correlations in people's costume choices to their personal astrology. Each of the 12 signs is unique and has a different way of expressing itself. The astrological traits we carry naturally come out in what we choose to wear. Halloween is the perfect holiday to celebrate each of our individual styles to the fullest and our personal astrology will always play part in what we opt to wear," continues the Predictive Astrologist.
"It's always important to remember that there's a lot more to our personal astrology than just one sign. I recommend reading for not only your sun sign, but rising sign as well. Your rising sign is like your front door and sometimes you want to present that into the world first," the Astrotherapist informs us. "I also recommend reading for your moon sign or progressed moon sign. Our moon sign connects us to what we want emotionally, while the progressed moon describes what I call the "skin you're in". We're always evolving and changing. Our astrology showcases that to the fullest."
Article continues below advertisement
Keep scrolling and check out your sun, rising and moon signs to pick out the perfect Halloween costume for you and your personality this year!
Aries
"The color red is usually prominent in an Aries costume pick. They tend to be very attracted to the bright and bold color. Fire tends to live within them after all. Fearless fighters at heart are what they are. Something that shows off their inner warrior and brave heart may come out. They might throw caution to the wind if prompted and won't care too much about other's opinions. Tell them they can't wear it and watch them show it off well. Warrior princess, huntress, Spartan warrior, red devil, red riding hood or fighting ninja come to mind. Harley Quinn from Suicide Squad, Rey from Star Wars, Offred from The Handmaid's Tale or Daenerys from Game of Thrones would also work well with the Aries spirit."
Article continues below advertisement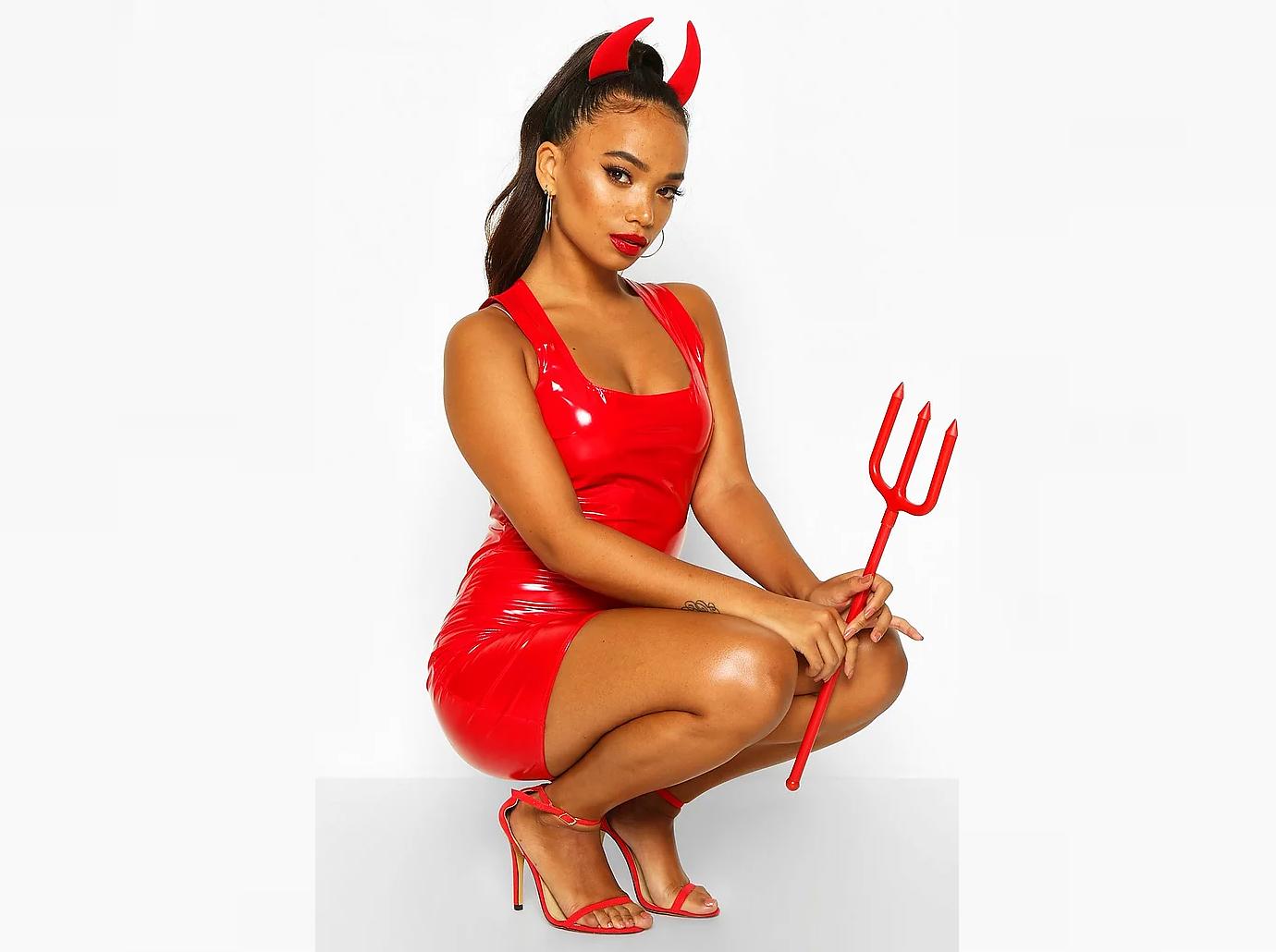 SHOP NOW/SEE IT
boohoo's Petite Halloween Vinyl Square Neck Mini Dress retails for $11.20.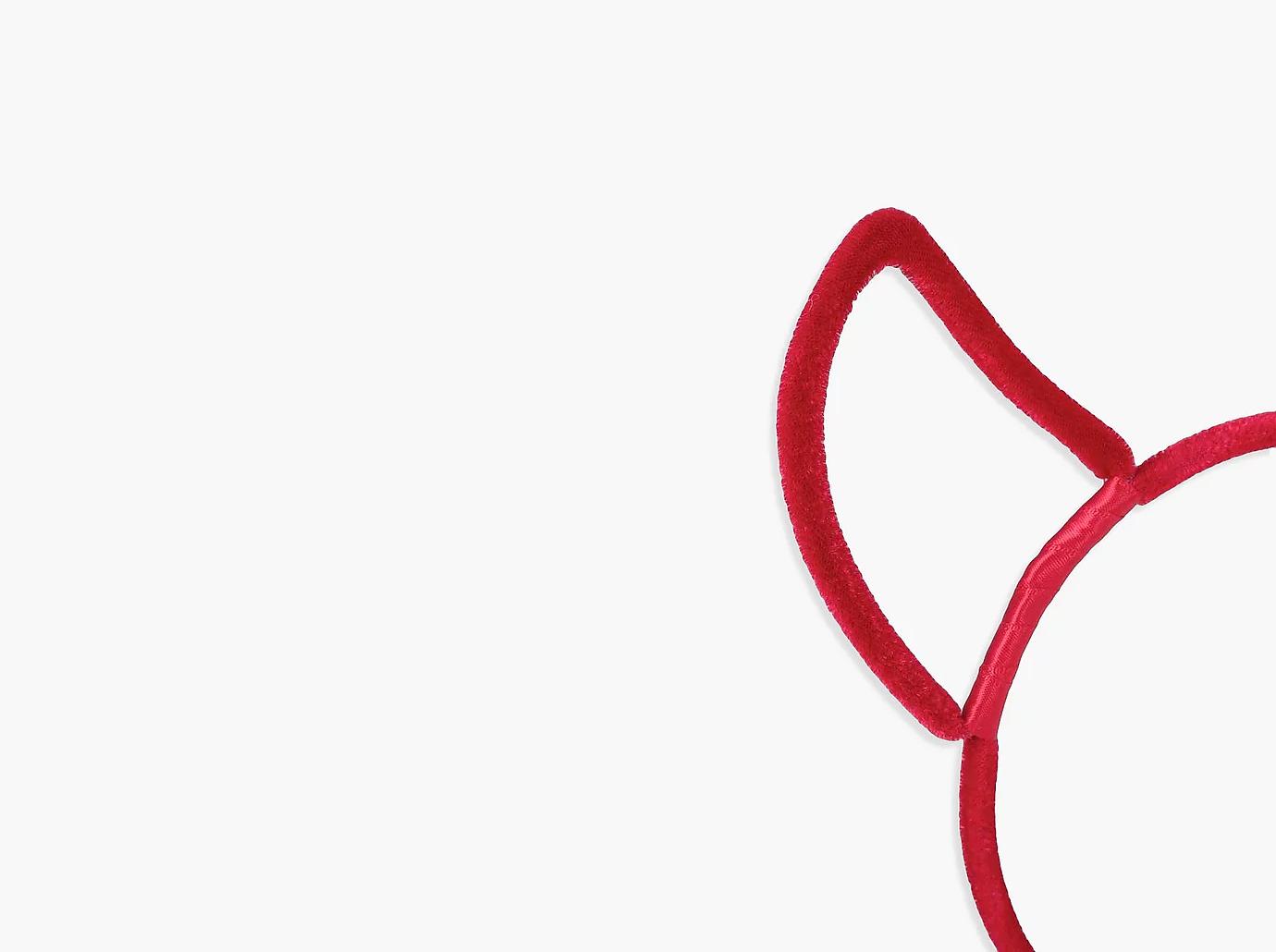 SHOP NOW/SEE IT
boohoo's Halloween Velvet Devil Horns Headband retails for $3.20.
Article continues below advertisement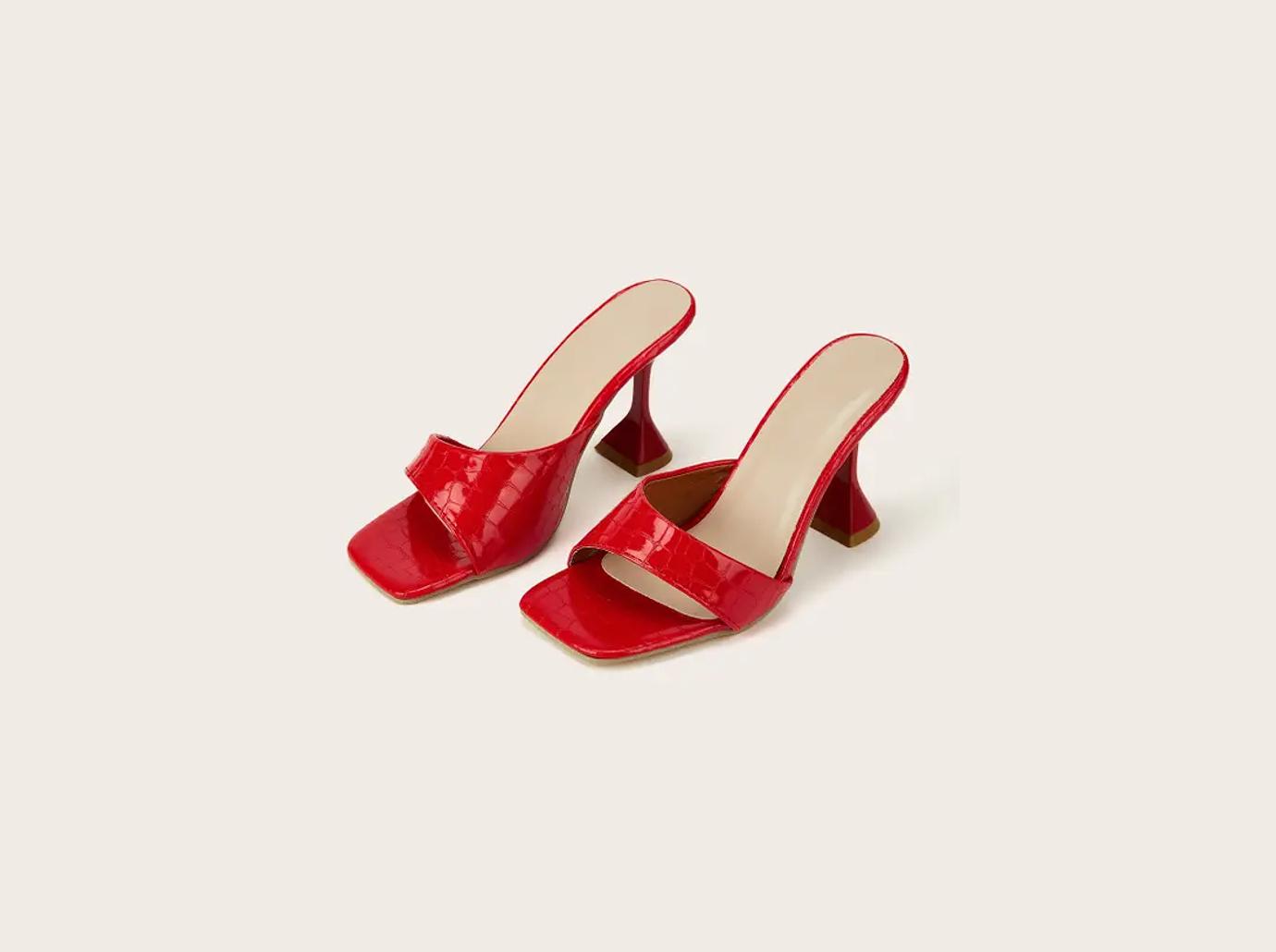 SHOP NOW/SEE IT
Blush Mark's Open Toe Peep Toe Mid Heel Red Sandals retail for $26.99.
Taurus
"Above all things — let a Taurus pick their own costume. We'll never coax them into a choice they aren't into. If pushed, their stubborn side could be aroused. Fear not because their choice will always turn heads — in a good way. Charming and fashionable come to mind. Luxury, beauty and anything that feels good is what Taurus loves the most. Earthy is also another key phrase that comes to mind and they also embody a mantra of peaceful thinking. Taurus loves to splurge on quality style and looks good no matter what — especially their makeup which is more subtle. I picture Mother Earth, Pocahontas, a Greek God/Goddess or perhaps Breakfast at Tiffany's Holly Golightly."
Article continues below advertisement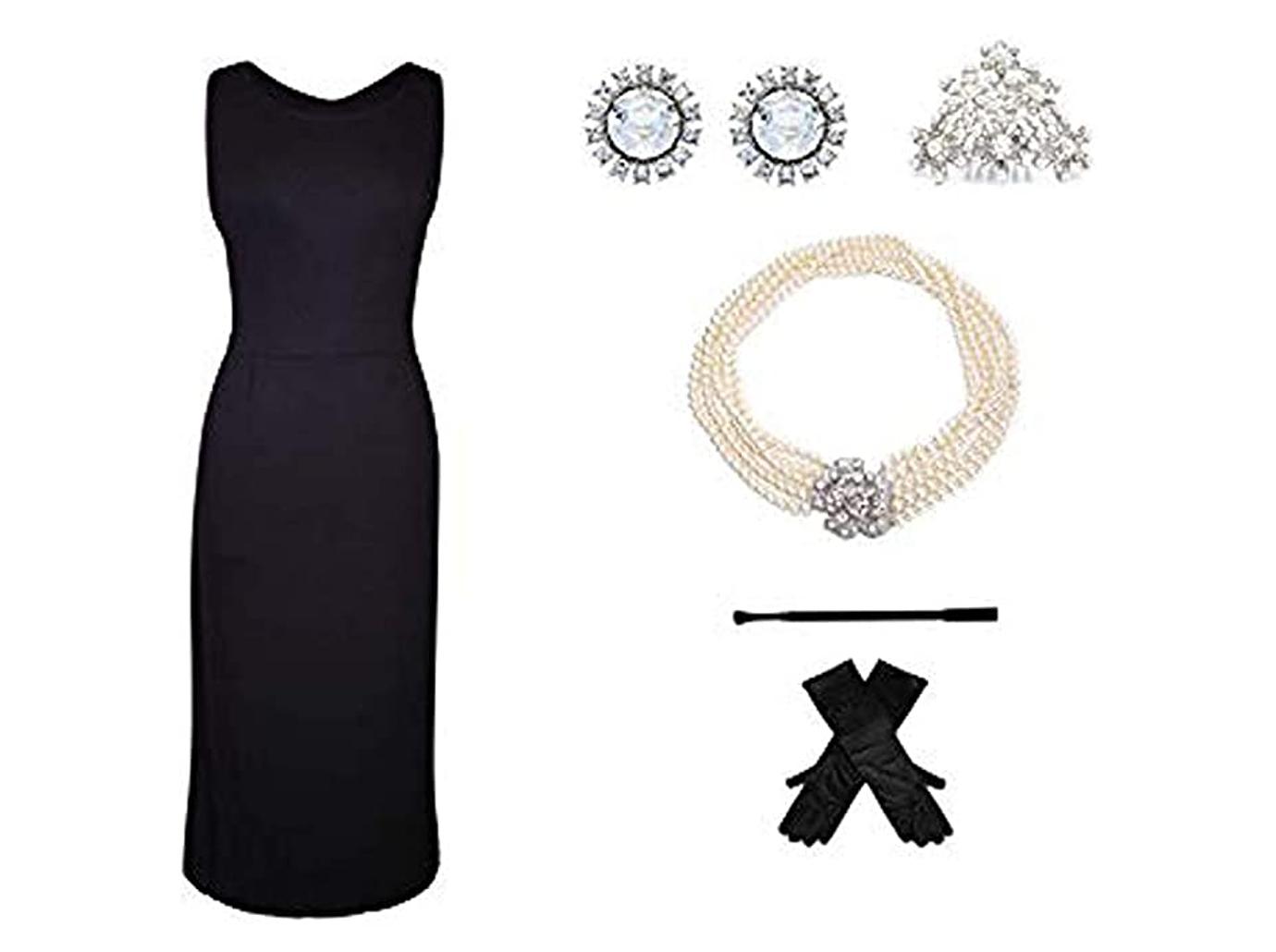 SHOP NOW/SEE IT
Utopiat's Long Black Cotton Cocktail Party Dress and Accessory Set Inspired by Audrey Style retails for $99.99.
Gemini
"Gemini will probably put some thought into their pick. The child inside them will want to come out as they ponder the possibilities. They might opt to pair up with someone and have a costume that works as a team. Gemini is the sign of the twins because it's a dual natured sign. This means that we might see a hidden side of them emerge as their creative side runs loose. Colorful is another thing we'll see with their choice because they tend to love bright things. Gemini also loves to laugh so their pick might make us LOL. I picture the Marvelous Mrs. Maisel, Cruella De Vil, a winged Fairy, Dr. Suess's Thing 1 & Thing 2, Minions, the Mad Hatter or any character from Squid Game."
Article continues below advertisement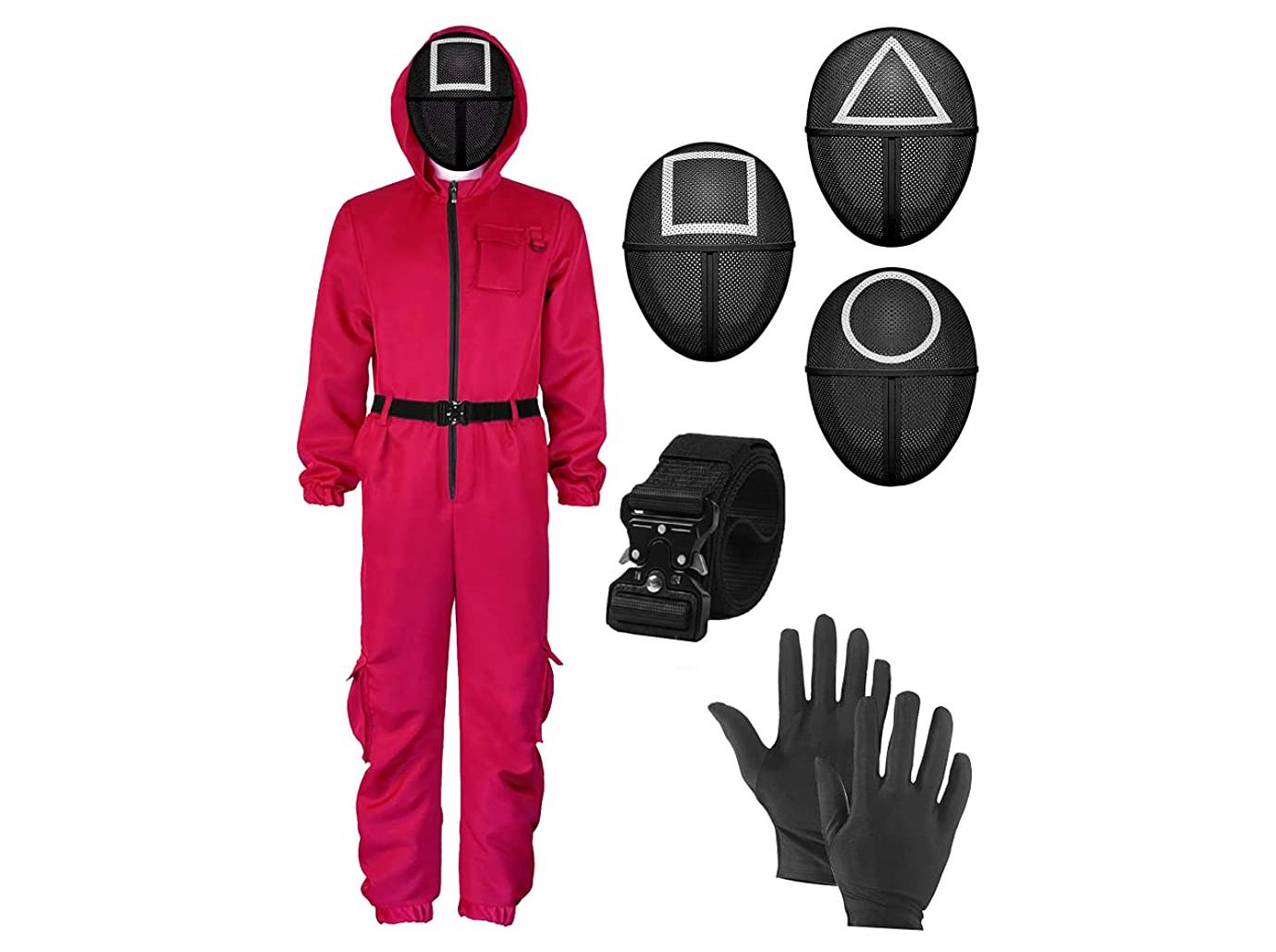 SHOP NOW/SEE IT
NEOTA's Squid Game Costume 4Pcs (Squid Masked Man Jumpsuit + Belt + Gloves + Cosplay Suit) Halloween Party Outfit retails for $37.10 - $43.99.
Cancer
"Feeling and emotion is what Cancer is all about. Caretakers at heart are what they really are. They would be the first ones to invite everyone over for some Halloween goodies that they whipped up. They will likely put a lot of emotion into their pick and ponder the possibilities carefully. Since this sign likes things of the past, they might be swayed towards choosing a historical figure or an important figure of long ago. They also wouldn't be opposed to re-using a costume of the past and revamping it a little. Cancer also enjoys comfort so I wouldn't be surprised if their pick was comfy to wear. I picture Mary Poppins, Frida Kahlo, a renaissance lady, a flapper or a nurse — or even Bernie (with gloves). Given their historical connections, I could also see a Cancer dressing up as any one of the Downton Abbey characters."
Article continues below advertisement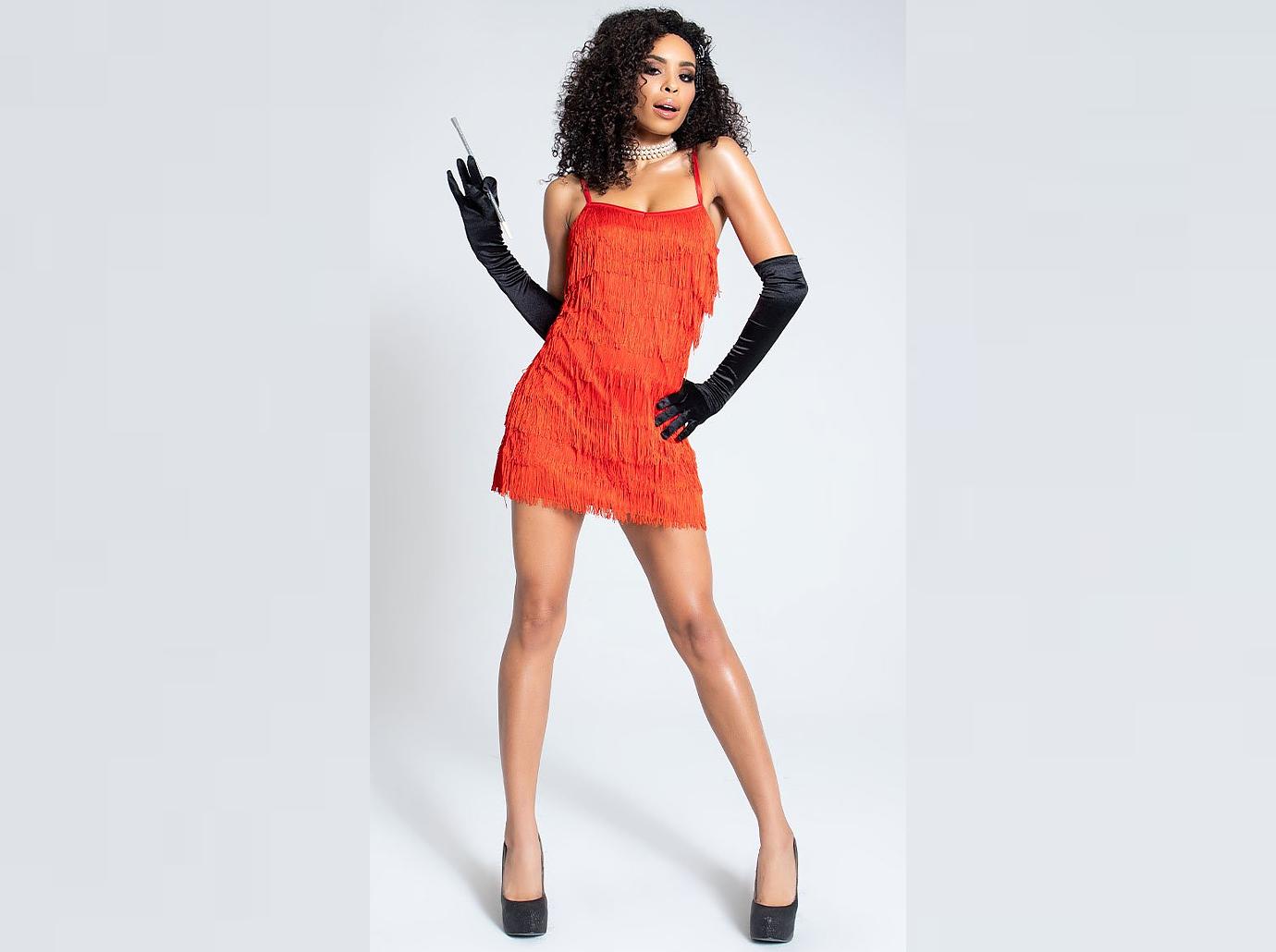 SHOP NOW/SEE IT
Yandy's Roaring Babe Flapper Dress retails for $22.33.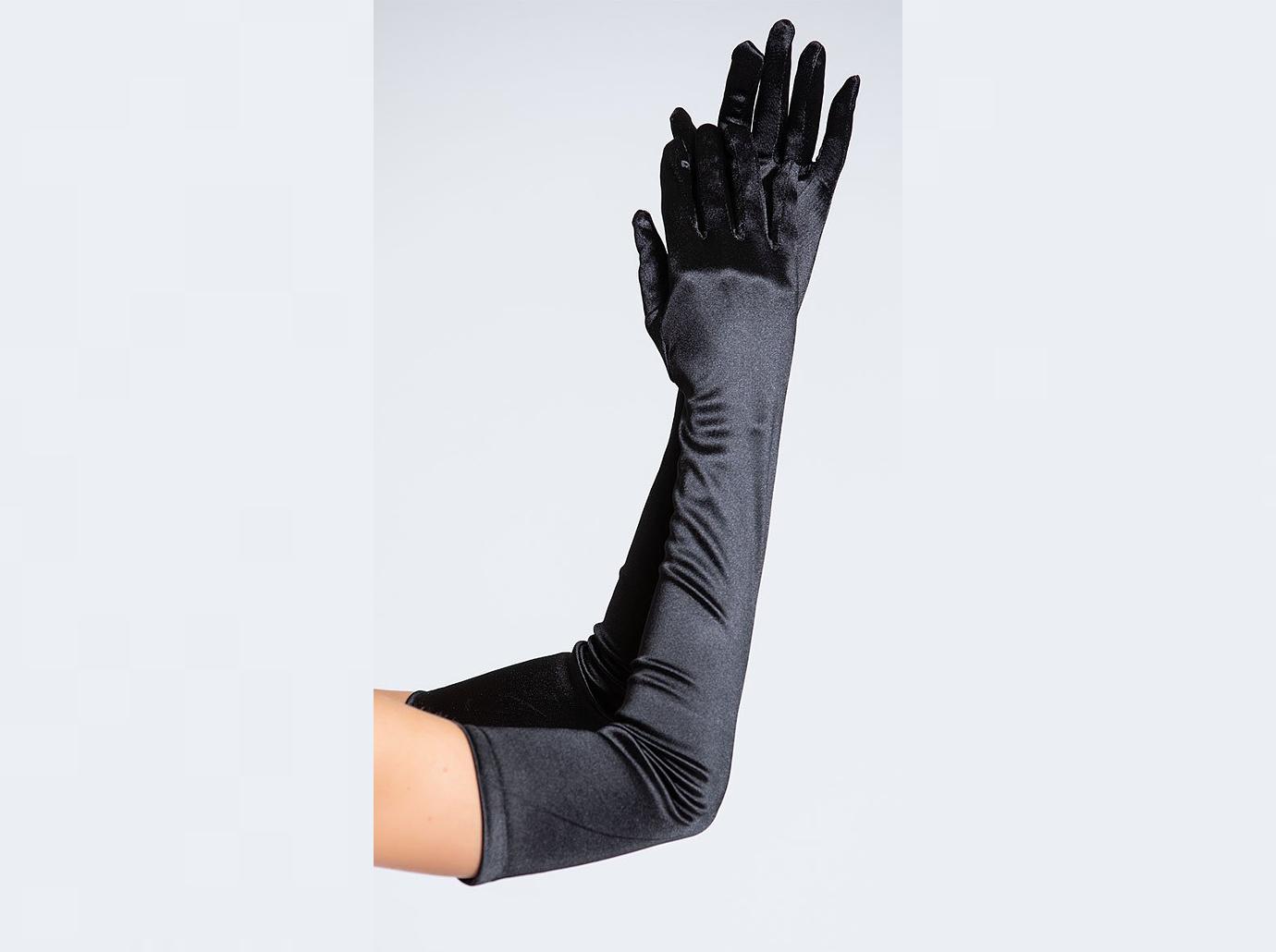 SHOP NOW/SEE IT
Yandy's Extra Long Satin Gloves retail for $14.95.
Article continues below advertisement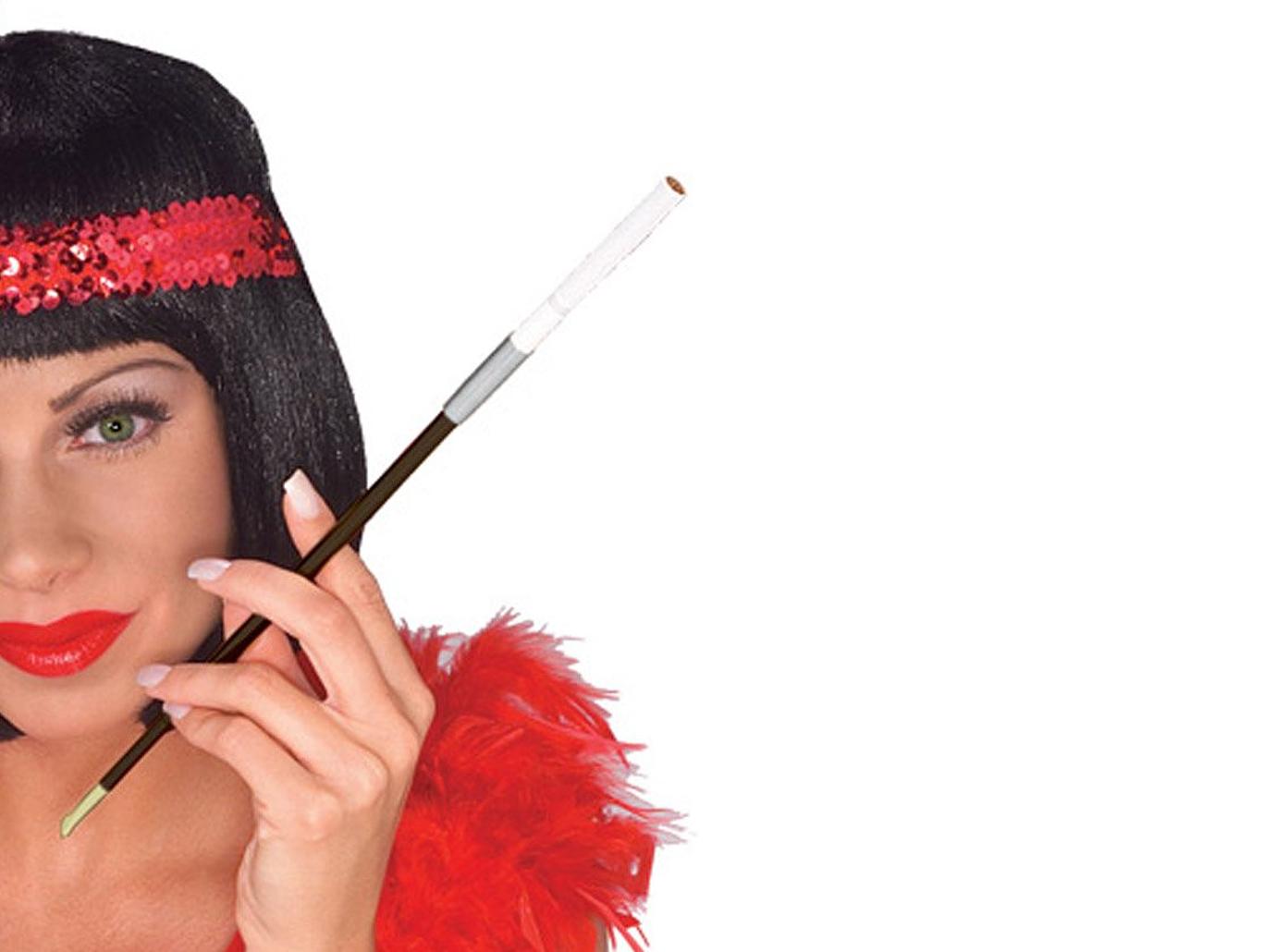 SHOP NOW/SEE IT
Yandy's Costume Cigarette Holder retails for $5.95.
Leo
"Nobody loves a stage or audience more than a Leo. They will likely be the first to choose a famous flashy rock star or celebrity icon. Leo is also the sign very connected to children so they may have the most fun dressing up with their kids. They might tease their hair or make it look really big – like a lion's mane for the big event. No matter what their choice, we can be sure to notice them in a big way. Their choice will turn heads. I picture BIG sunglasses, a boa around their neck and a loud leopard print coat all in one ensemble. Other choices might include this year's trending Britney Spears, Kim Kardashian's Met Gala look or any popular superhero such as Batman, Superman or Superwoman."
Article continues below advertisement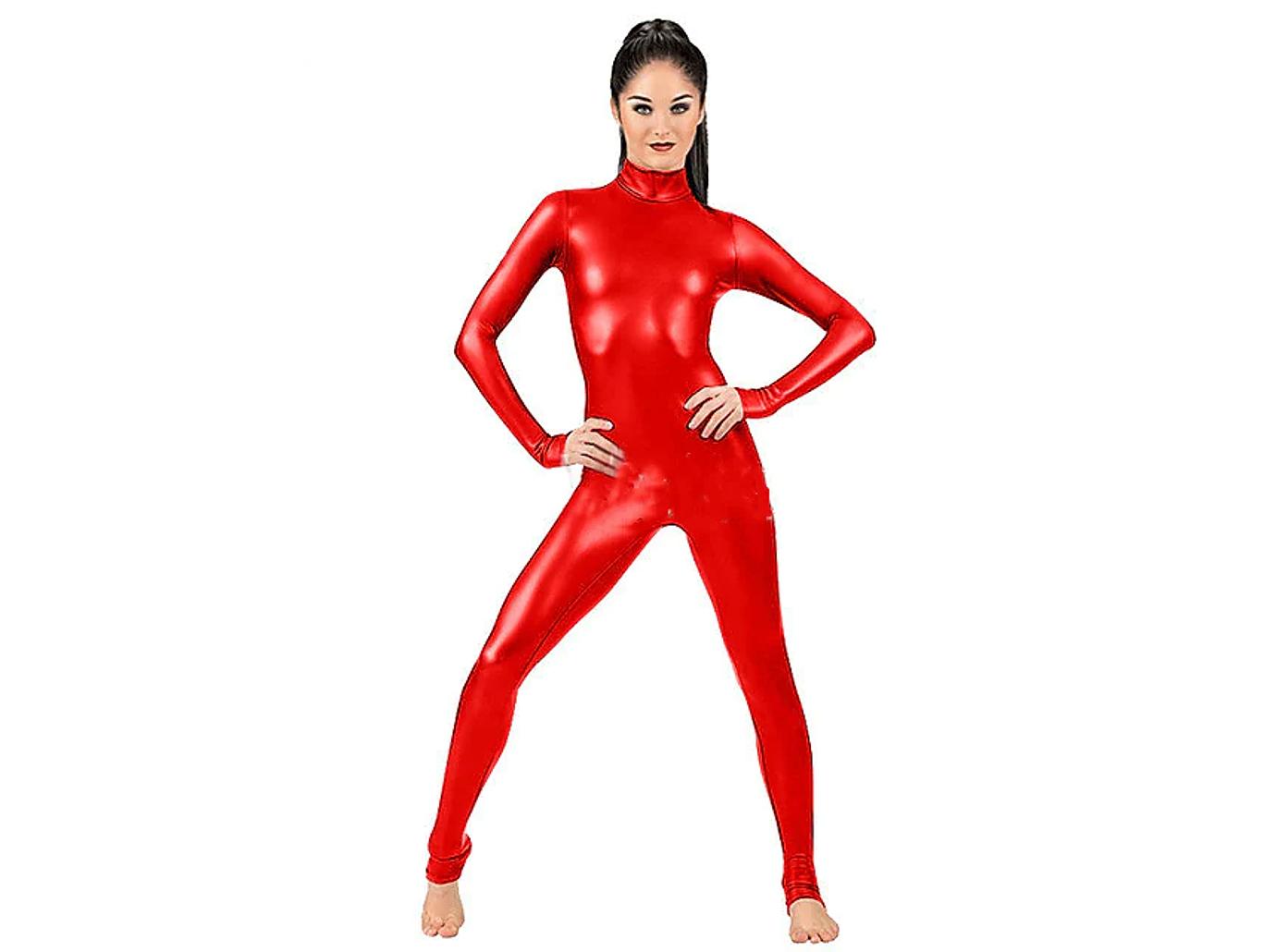 SHOP NOW/SEE IT
Lightinthebox's Zentai Suits Spandex Latex Costume retails for $21.99.
Virgo
"Virgo's choice this year will be extra impactful as the Moon will be in their sign, showcasing all their special details. Their costume will likely be a traditional pick minus the gore. Being more health conscious than most, they likely won't want to wear any guts or goo. They can make any costume work, however, their final look will always be flawless. If you see a well thought out and organized costume a Virgo probably put it together. I picture Princess Lea from Star Wars, an angel, a doctor, the traditional white ghost or Snow White. Given their connection to cleanliness, a well put together French maid would also suit."
MORE ON:
Halloween costume
Article continues below advertisement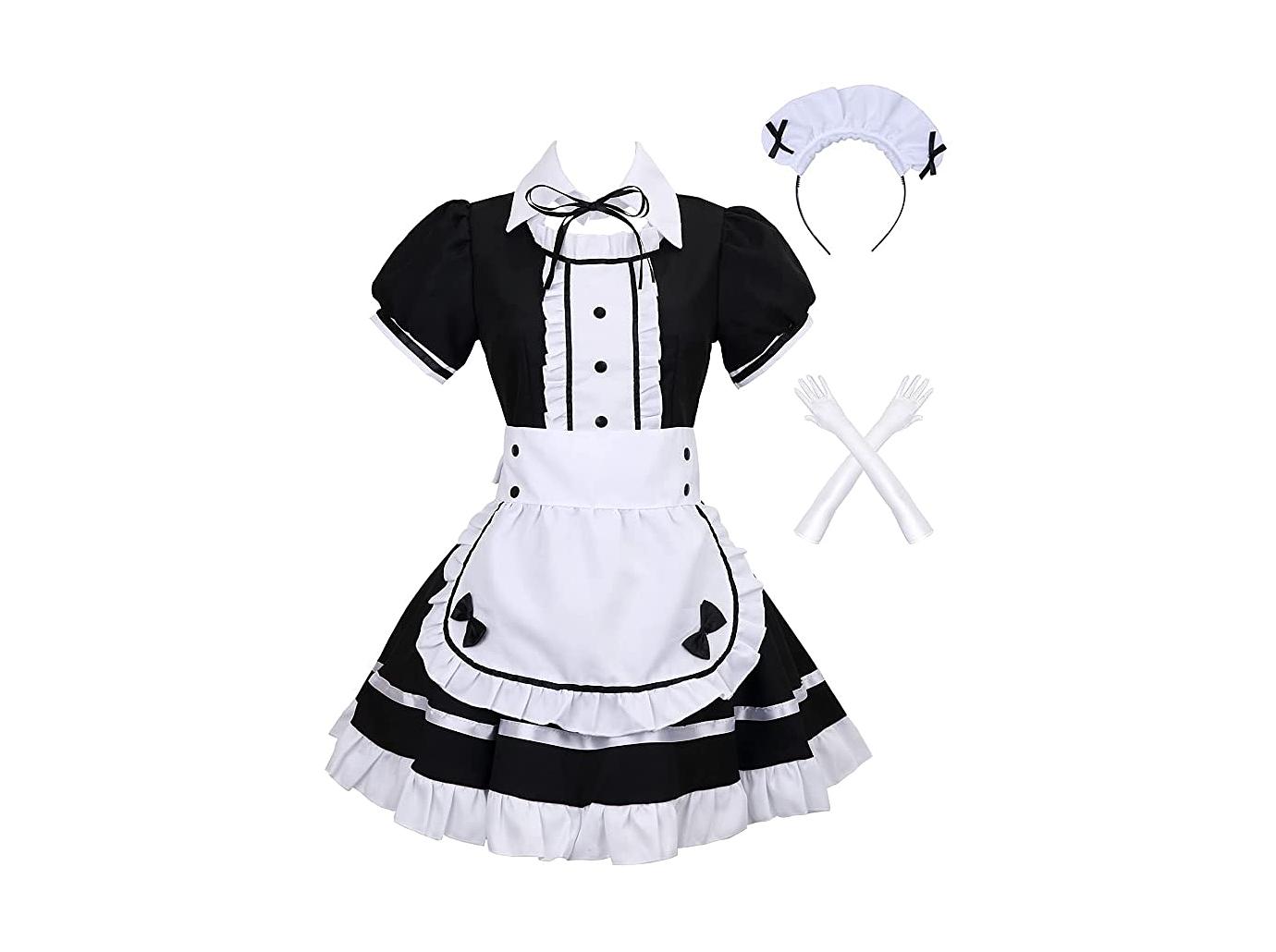 SHOP NOW/SEE IT
Colorful House's Women's French Apron Maid Fancy Dress Costume retails for $37.49 - $37.99
Libra
"This sign needs to work together with someone in order to finalize their choice. Relationships are key with Libra. A costume that involves another person is highly likely. If they have a partner in crime they will want to dress up together as a couple. They won't do flashy but fashionable will reign high on their list. I picture a J.Lo and Ben Affleck costume, Glinda the Good Witch, Dorothy from The Wizard of Oz and her crew as well as Goldilocks and some bears. Libra is also the ultimate peace keeper and for that reason I can also see a 70's Peace & Love Hippie. Ruth Bader would also work well for Libra since it is the sign that reigns over justice."
Article continues below advertisement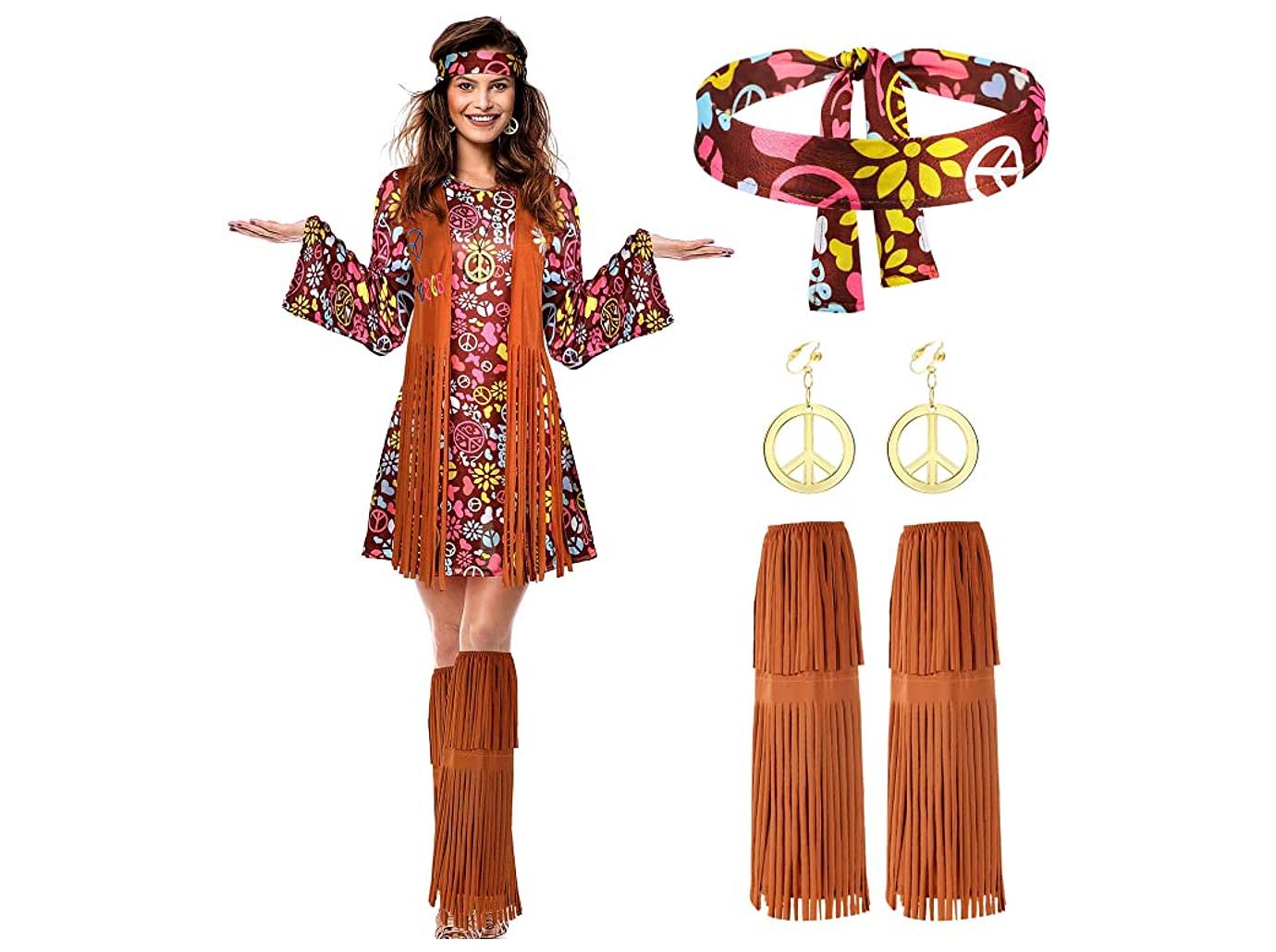 SHOP NOW/SEE IT
Amazon's Women Hippie Costume Set retails for $43.99 - $44.99.
Scorpio
"Nobody loves Halloween more than a Scorpio. It's their favorite holiday and we'll likely see this sign show up in the VERY best costume. They've likely been thinking about it since last Halloween. Dark is what Scorpio loves — so the scarier the better when it comes to dressing up. Scorpios also have a beautiful and intriguing mystery about them. Sex appeal is something that comes naturally and they'll love putting on lots of dark makeup. I picture black cats, witches, vampires, zombies, gangsters and black widows with tons of props including lots of fake blood. Some specific characters that come to mind are Wednesday from The Addams Family, Pennywise (celebrating IT 2) or the very dark killer Charles Sobhraj depicted in The Serpent. Kourtney Kardashian's VMA's look was also very scorpionic."
Article continues below advertisement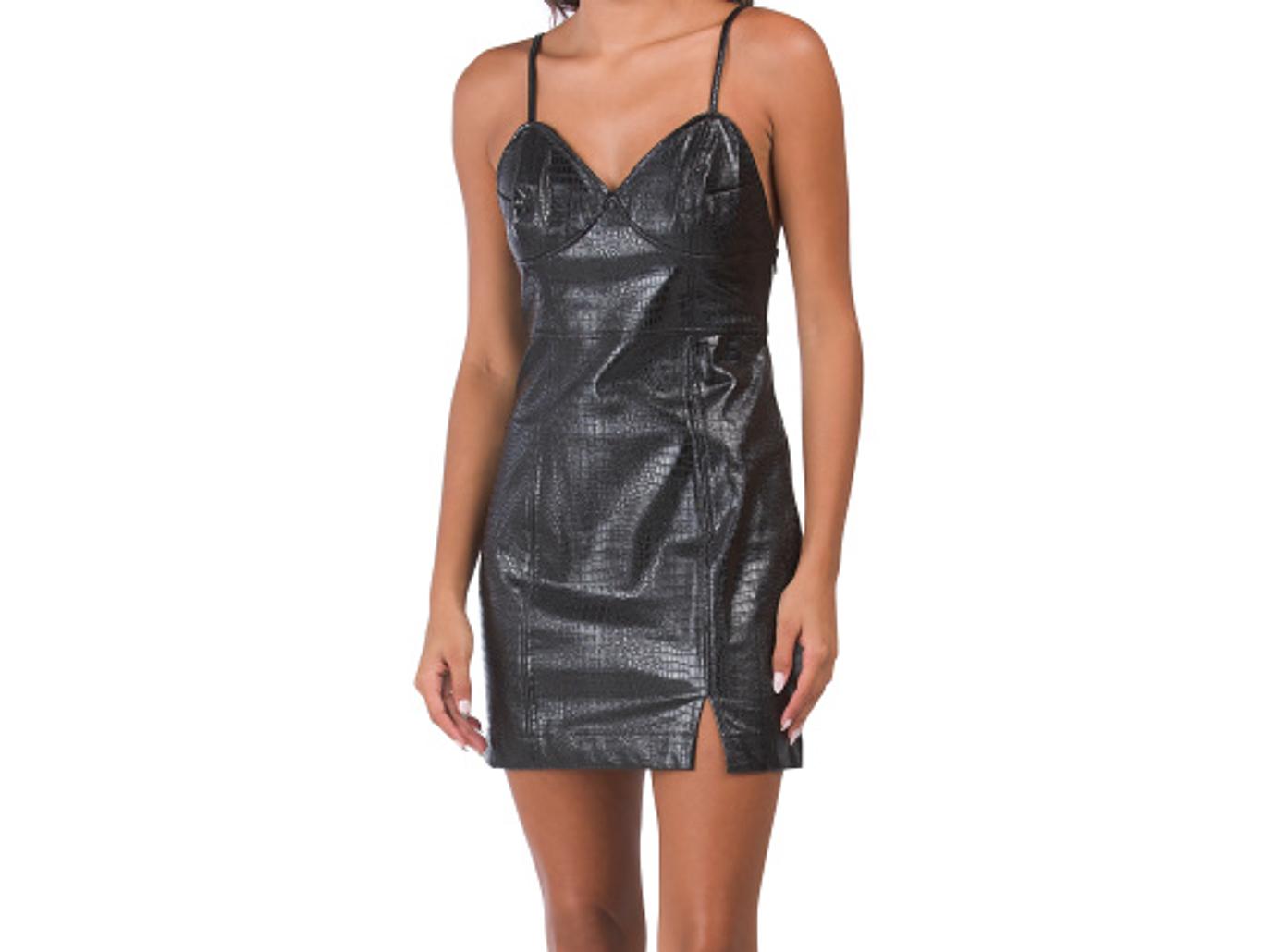 SHOP NOW/SEE IT
J.O.A.'s Faux Leather Mini Dress retails for $29.99.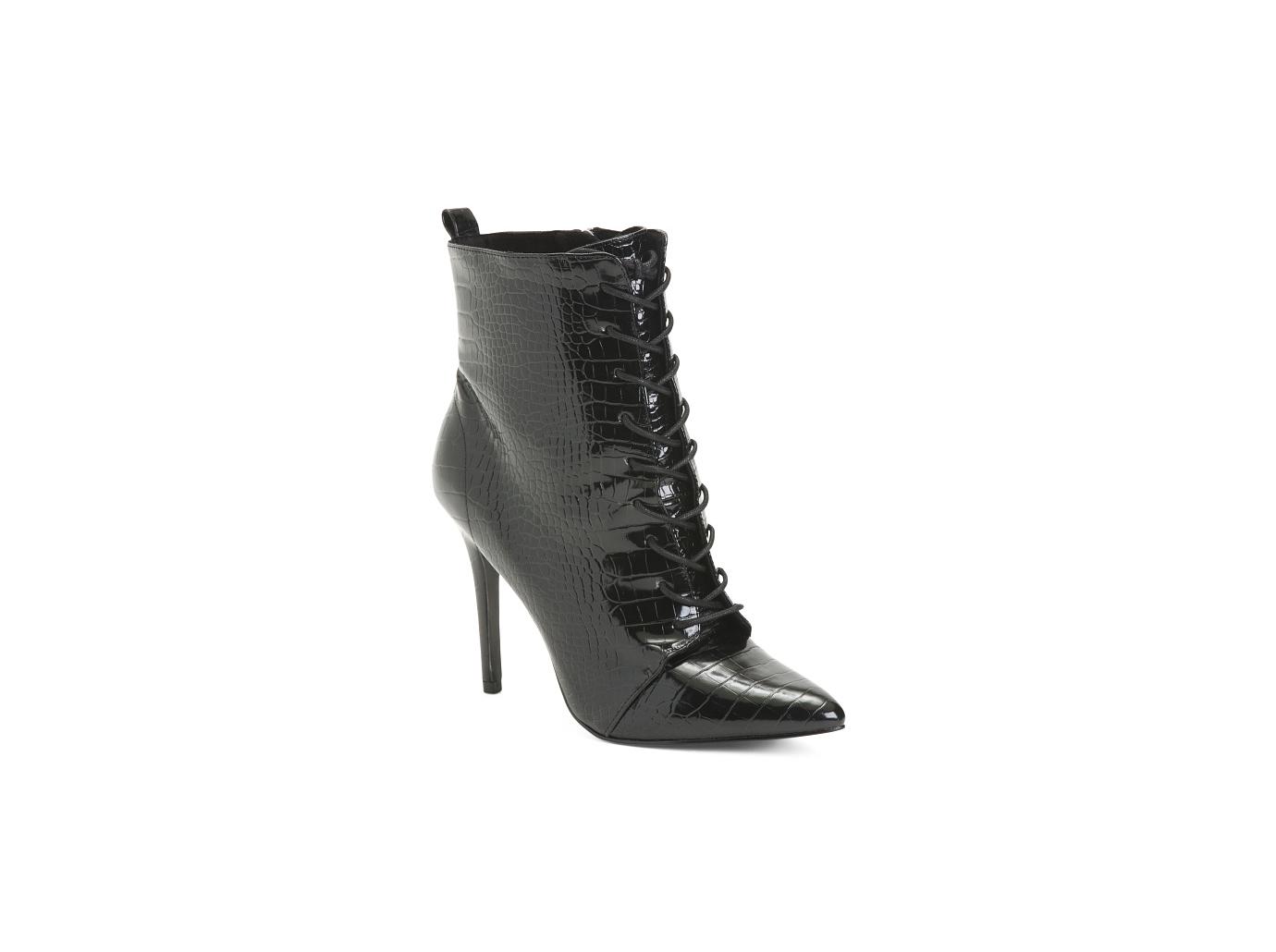 SHOP NOW/SEE IT
CHARLES BY CHARLES DAVID's Pointy Toe Croco Embossed High Heel Booties retail for $59.99.
Article continues below advertisement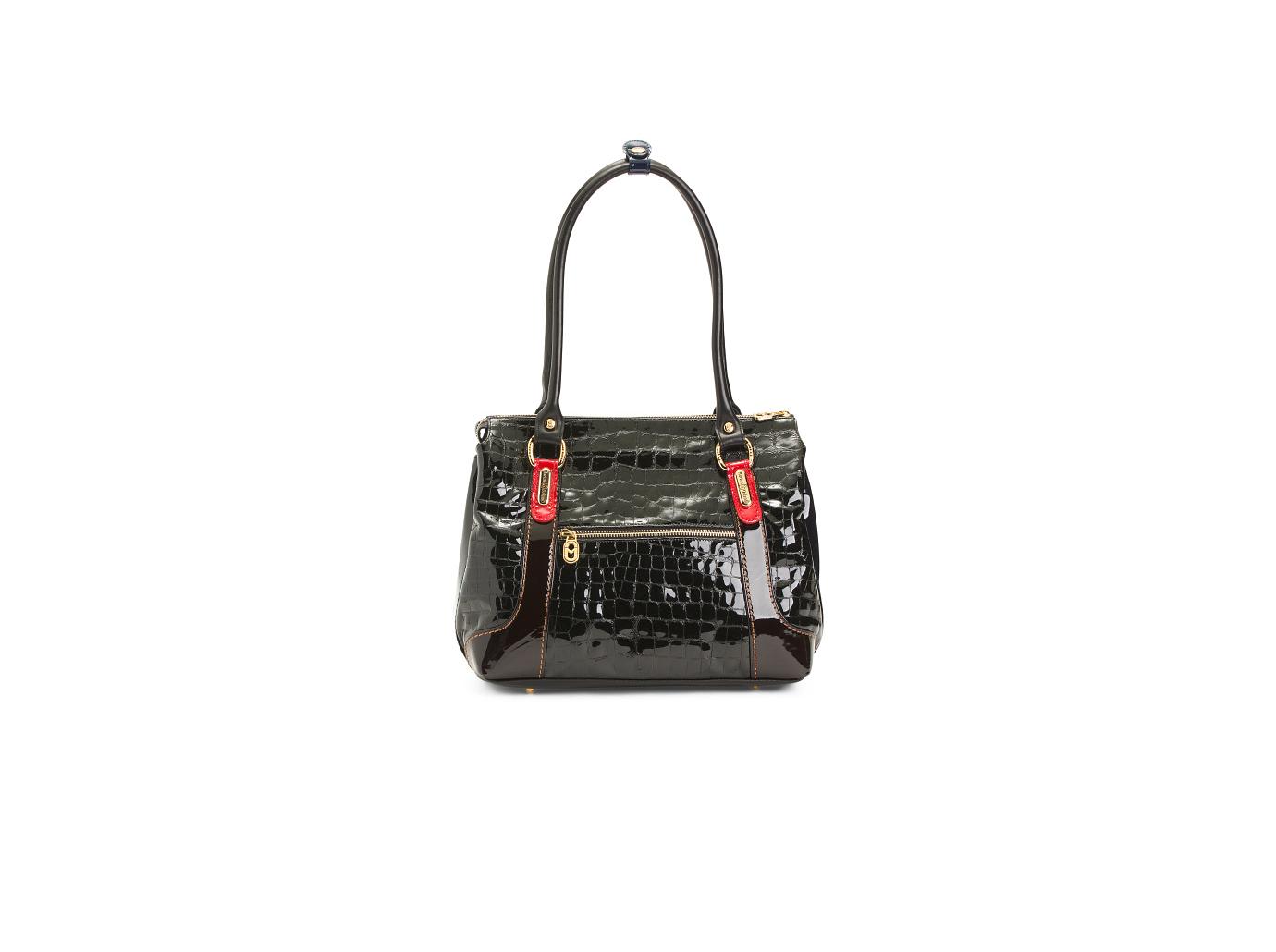 SHOP NOW/SEE IT
MARINO ORLANDI's Made In Italy Leather Croc Tote retails for $229.99.
Sagittarius
"This is the sign that Venus, the planet of love and attraction will be in this Halloween. For that reason, I expect my Sagittarians to have a little extra fun this year and be ready to show off. They will, no doubt, attract a lot of attention! I see Sagittarians wearing something this year that connects to their adventurous side. They also love to be free, being able to spread their wings and fly. Anything that's associated with a horse or wings might also appeal. I picture a gypsy, fairy, run-away bride, an escaped prisoner, law enforcement (policeman/woman), cowboy or girl. Some specific popular characters that would work are singer Billie Eilish or Oprah (both born under the sign of Sagittarius!), Aladdin's Princess Jasmin or born adventurer Eleven from Stranger Things."
Article continues below advertisement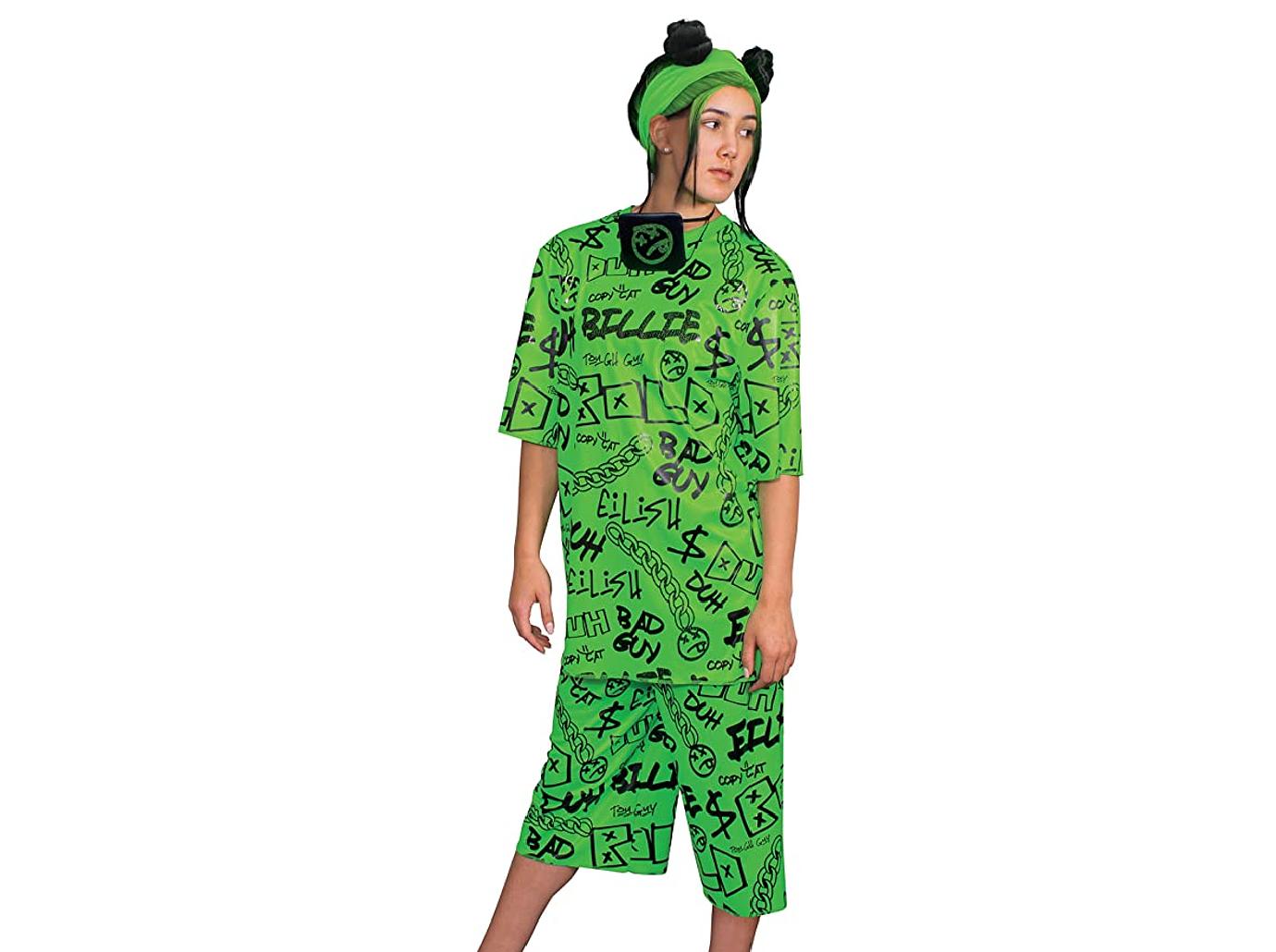 SHOP NOW/SEE IT
Disguise's Women's Billie Eilish Classic Adult Costume retails for $19.98 - $47.22.
Capricorn
"Serious and traditional is what Capricorn is all about. Black is their favorite color and they will always want to wear it above anything else. Thankfully black is a popular color on Halloween. They will likely poo-poo fad type costumes and most of them probably wouldn't dress up if given a choice. Their preference is going to be classic/ageless style that shines to perfection. I picture Beth Harmon of The Queen's Gambit, Morticia Adams, Maleficent, witches or perhaps a wicked wolf. Any icon with high cheekbones will work well with them since that is a classic Capricorn trait. Given their earthy connections, I also picture Gus from Sweet Tooth. Even though he is half boy/half deer, he resembles a goat which is very connected to the Capricorn nature."
Article continues below advertisement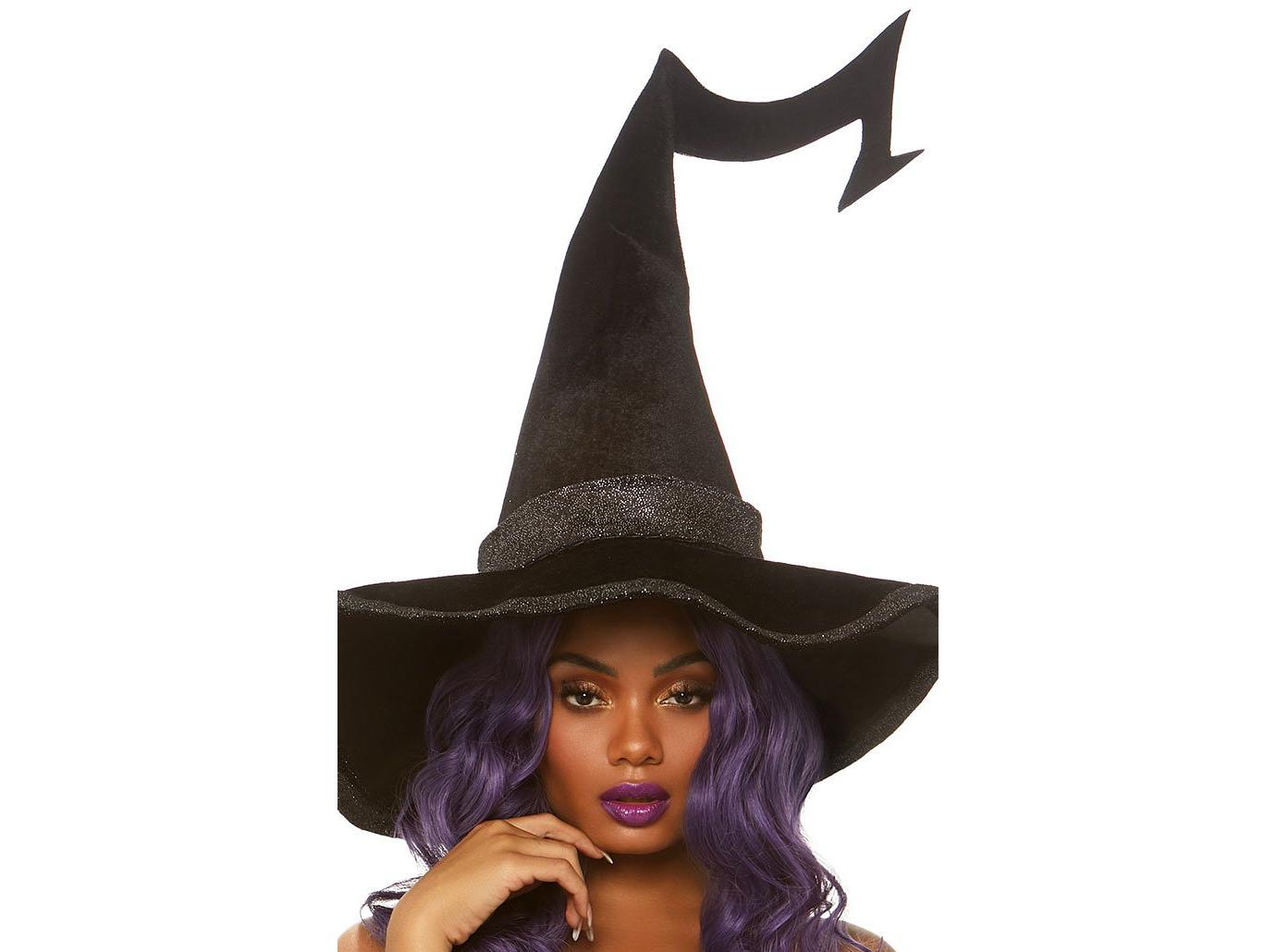 SHOP NOW/SEE IT
Yandy's Bewitched Velvet Witch Hat retails for $14.95.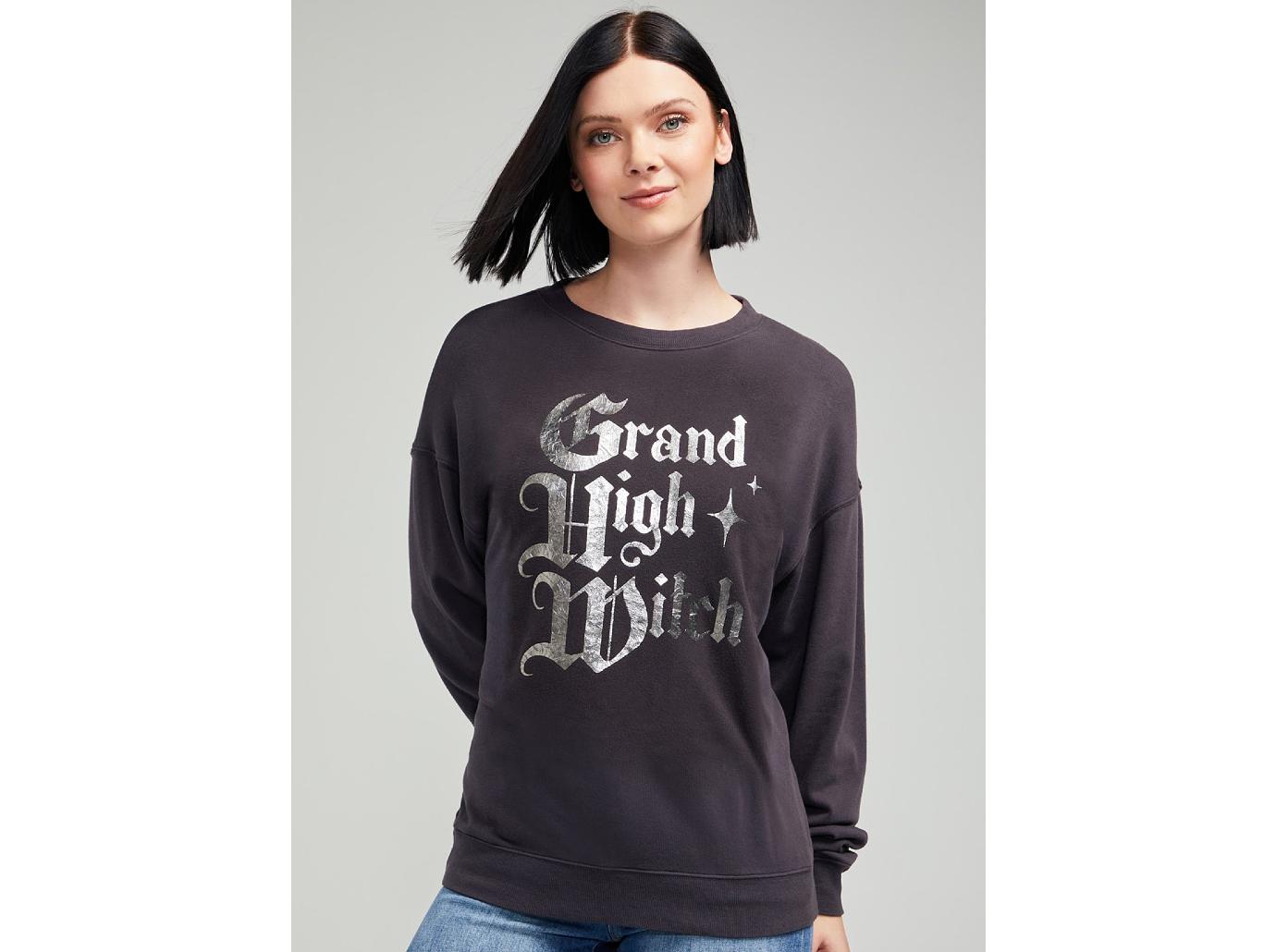 SHOP NOW/SEE IT
Wildfox's Grand High Witch Daytrip Sweatshirt retails for $75.60.
Article continues below advertisement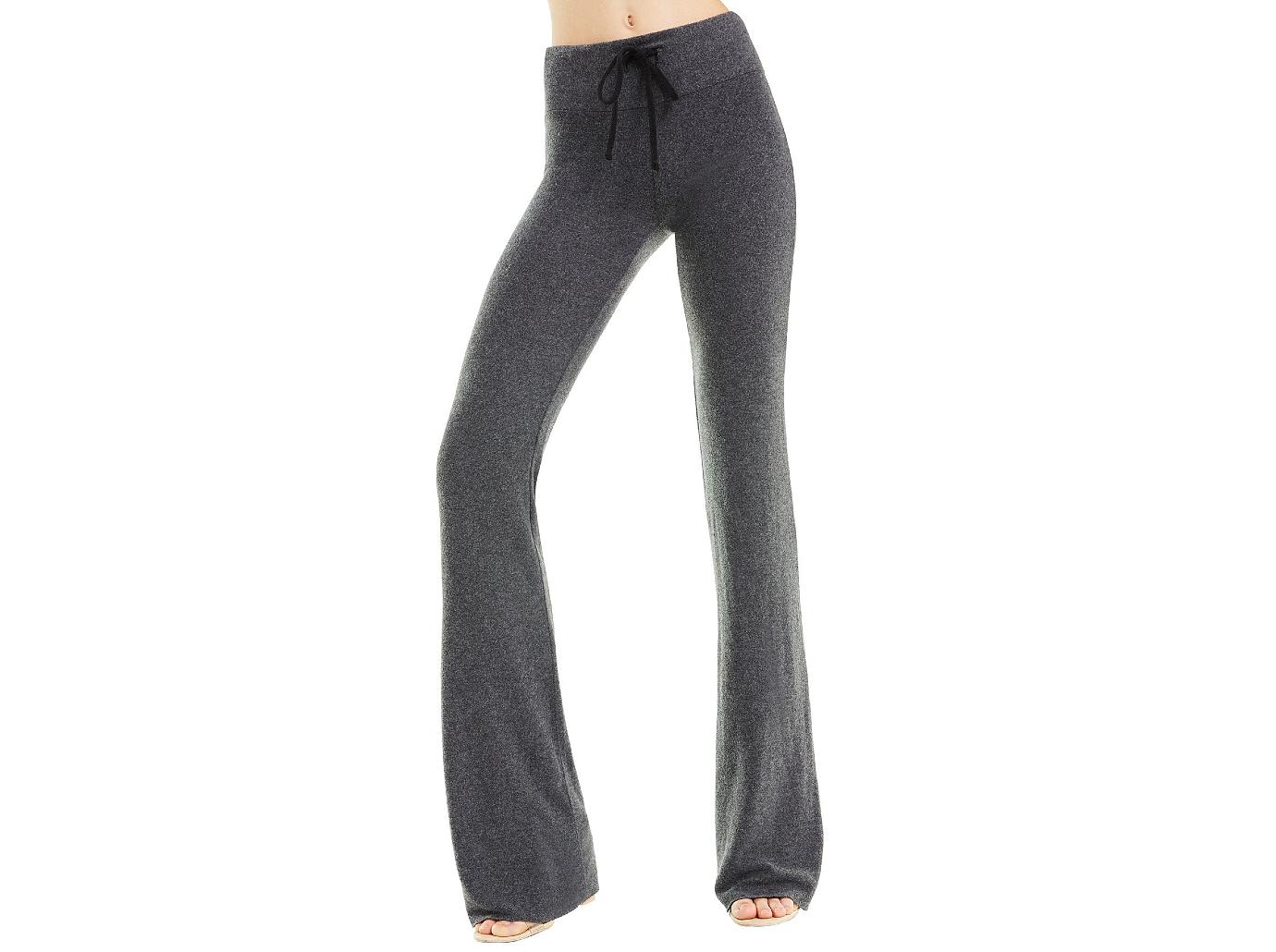 SHOP NOW/SEE IT
Wildfox's Tennis Club Pants retail for $88.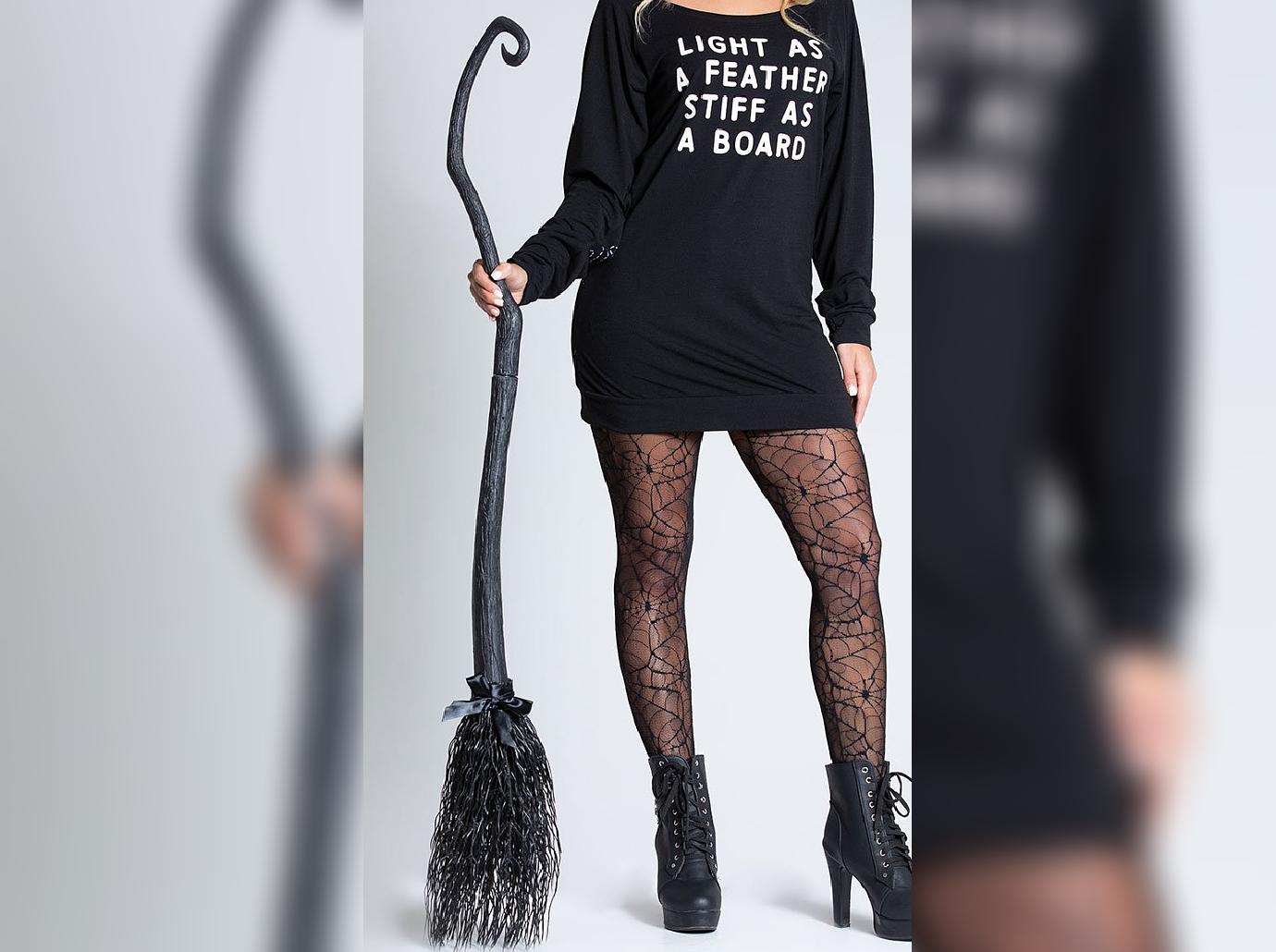 SHOP NOW/SEE IT
Yandy's Crooked Witch's Broom retails for $26.95.
Article continues below advertisement
Aquarius
"This is the sign that is a MAJOR 2021 player with both Jupiter and Saturn blazing through their sign. Aquarians are reinventing themselves to the MAX and for that reason they need to play the part this year. Rebellion and being progressive are what Aquarius strives for. Their choice will be something 'out of the ordinary' or unique because they like to stand out and be different in their own way. Aquarius is also a sign very connected to math and science fiction. It's the sign of genius. I picture any sort of alien or out of this world character, mad scientist, Rick & Morty, pirate, bride of Frankenstein, a headless man or perhaps a funky skeleton. It seems like skeletons are quite popular this year in all shapes and sorts. Perhaps it's because we're all taking things down to the "bare bones" and the energy of Aquarius is helping us reconnect to our most authentic selves."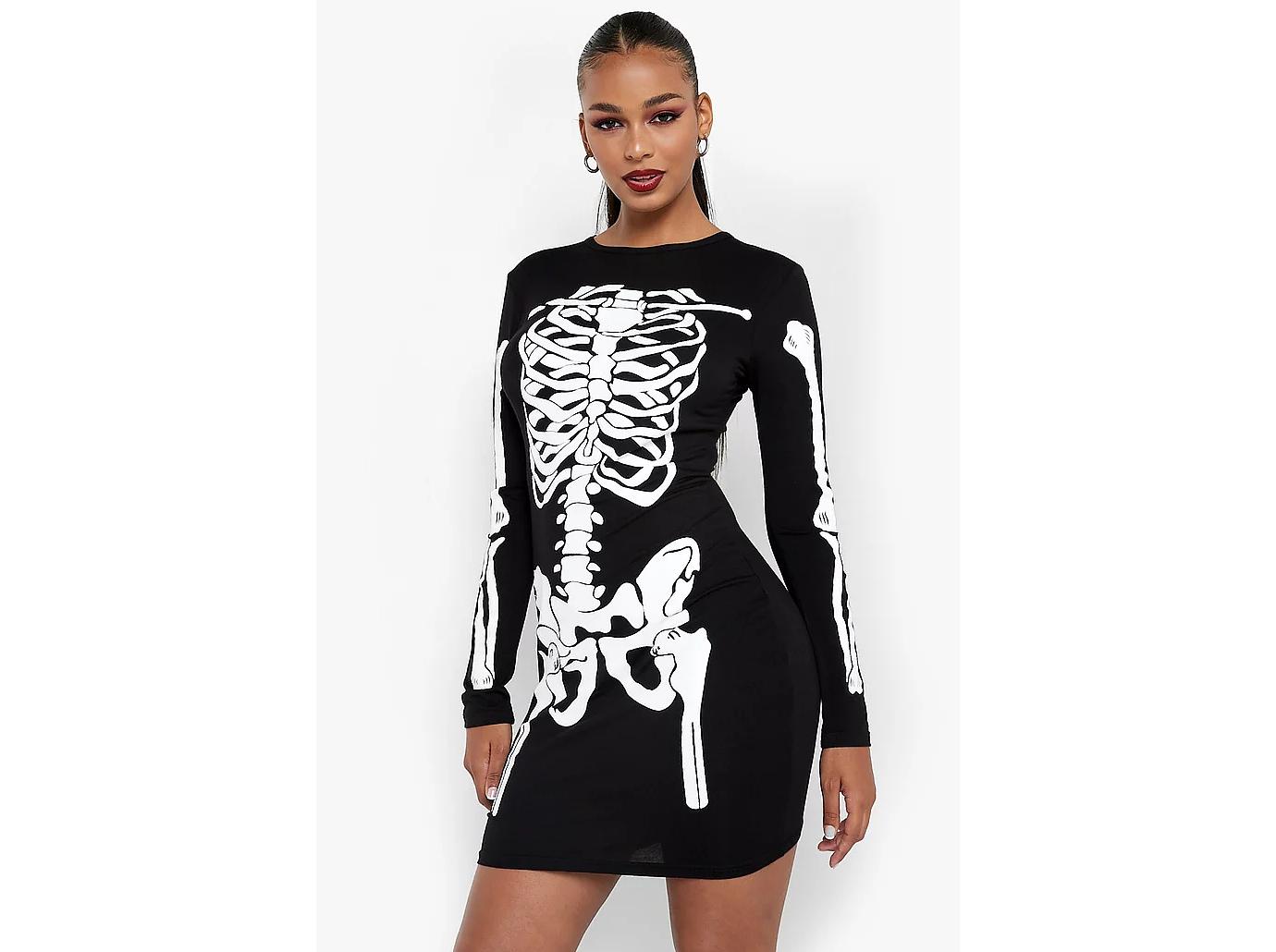 SHOP NOW/SEE IT
Article continues below advertisement
Pisces
"The last sign of the zodiac will likely dazzle us with their costume pick. Fairy tales and elements of the sea are themes that tend to go into their choice. Lace tends to be a favorite of Pisces as well and we'll likely see it in their costume somewhere. I picture Cinderella, Sleeping Beauty, a belle of the ball, a magical mermaid, Neptune, a pirate and a fairy godmother of some sort. Pisces is also known for its spirituality and you might see them do well dressing up as a priest or nun — or perhaps in 2021 some sort of spiritual shaman or healer."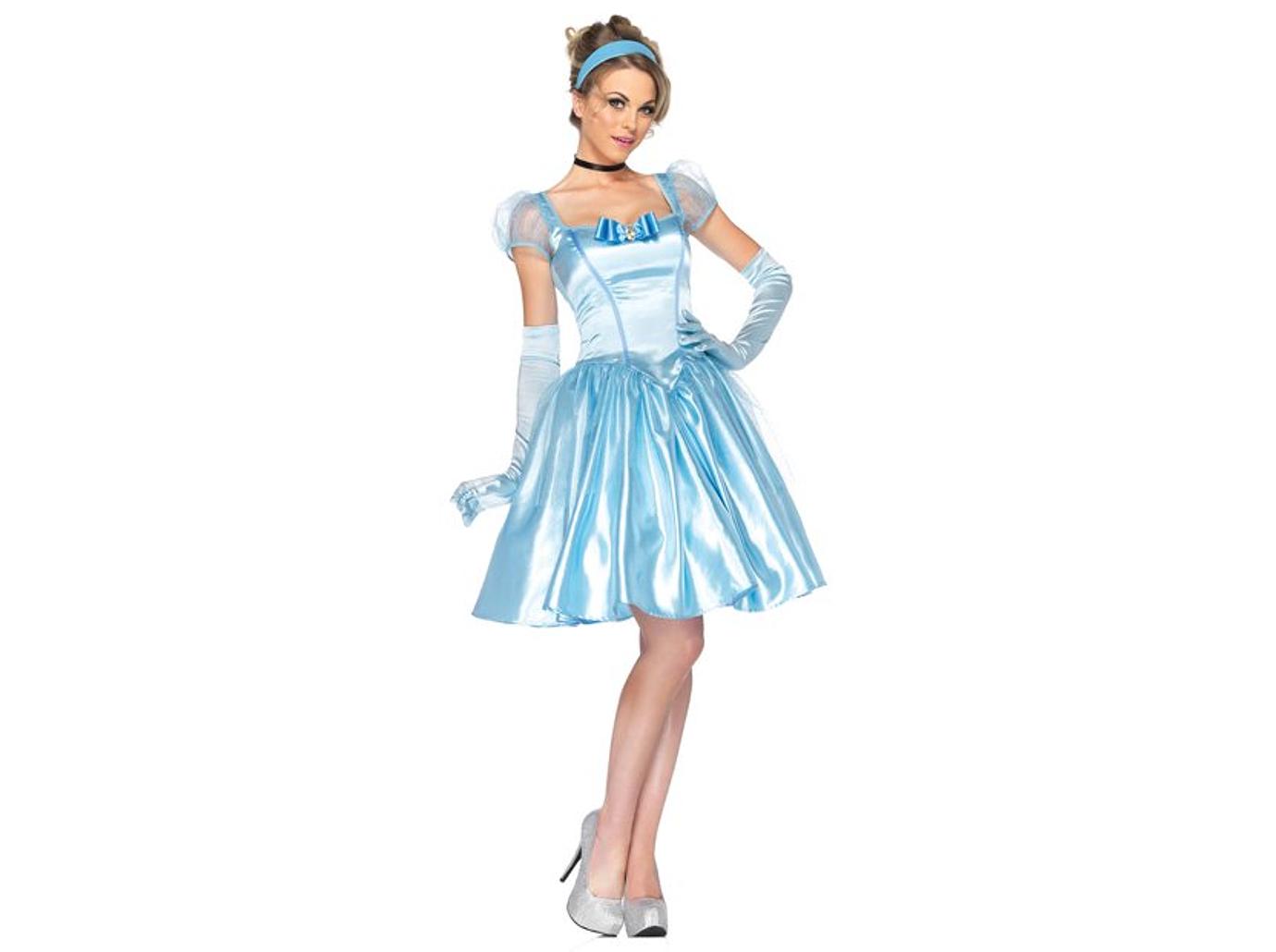 SHOP NOW/SEE IT
Walmart's Cinderella Classic Women's Adult Halloween Costume retails for $36.67.