SHOPPING
OK!'s Sneak Peak Into How Bare Necessities Is Redefining The Intimates Apparel Space, Plus An Exclusive Announcement — Shop Now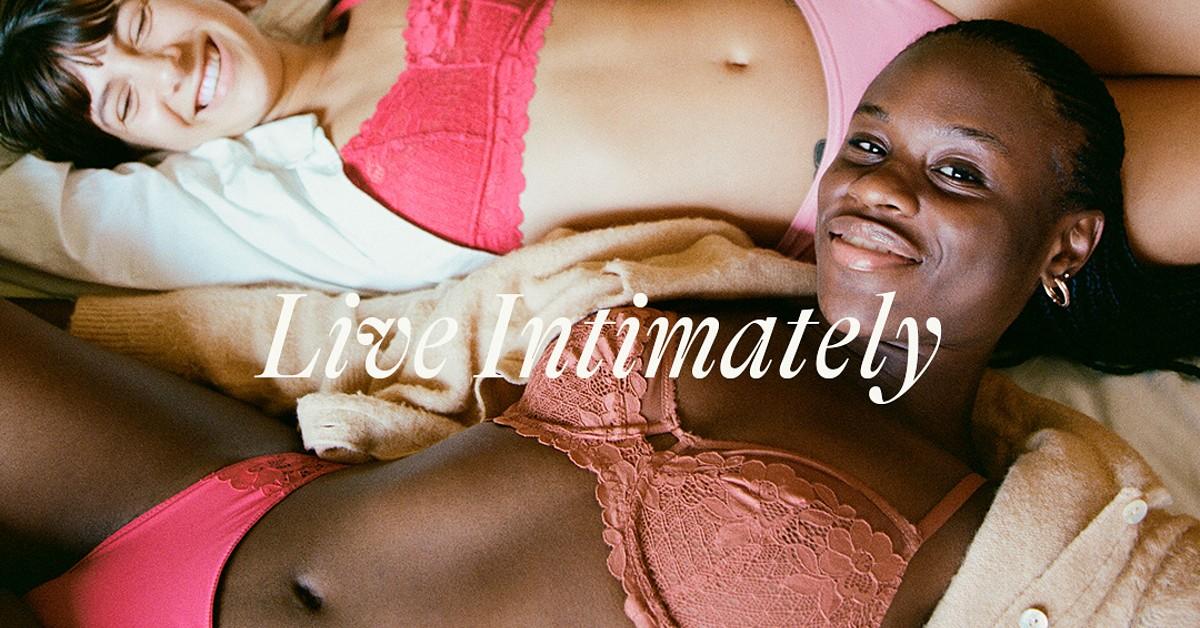 All products featured on OK! Magazine are independently selected by our editors. However, when you buy something through our retail links, OK! Magazine may earn an affiliate commission.
When it comes to the lingerie industry, there are a lot of opinions that society has formed and pushed on its consumers. This includes how the marketing should and should not be portrayed, what kind of models should wear these intimates and what women should look like while wearing them. Thankfully, society as a whole has made strides towards a more inclusive intimates industry, although we have not yet succeeded on giving accurate representation to all. That is where Bare Necessities comes into play.
The world's leading intimates e-tailer is shifting their place within the underwear space with a brand relaunch to lead the way toward a more "authentic, unfiltered view of intimacy" within the lingerie world. "The intimate apparel category has historically had a narrow, sexualized view of intimacy that only scratches the surface of what true intimacy is and can be. We want to ignite a dialogue about true intimacy and how intimate apparel can play a role in fostering it. In our virtual world, we miss the importance of intimacy and our focus at Bare Necessities is on real human connection. From hyper personal conversations with Bra Fit Experts to a line co-created with our community, intimacy is in our DNA," Bare Necessities' Chief Marketing Officer, Bernadette Fitzpatrick, shares.
Bare Necessities is reframing an old-school thought pattern about lingerie while also making sure not to limit their size range or customer subset to a specific type of woman. Instead, they are embracing all women — from puberty to their elderly years — to give females everywhere an intimates brand they can form a real connection with, and hopefully continue to grow and change with throughout all stages of their life. "It's a very aspirational goal. But yes, that is our goal," Chief Merchandising Officer Pam Rice proudly tells OK!.
Article continues below advertisement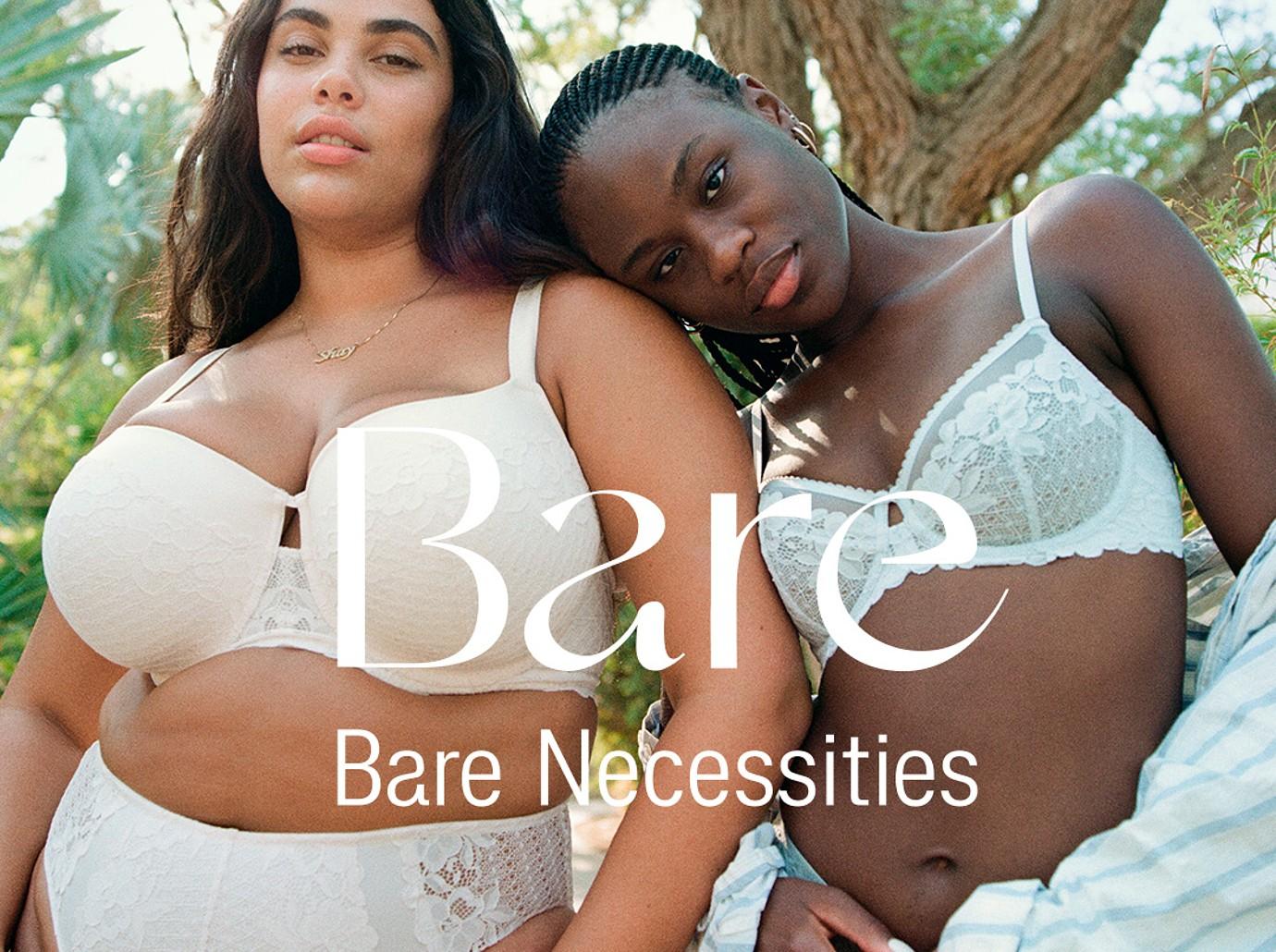 On Tuesday, September 20, Bare Necessities' new 'Live Intimately' campaign took the internet by storm, sparking meaningful conversation around building connections and redefining intimacy. The refresh of the 20-year-old company focuses on their new proprietary brand, BARE by Bare Necessities, refreshed marketing and branding, a partnership with celebrity fashion stylist Kate Young, and the introduction of their loyalty program, Seamless. "It's [the relaunch] truly end-to-end that we also, at the same time [as creating a new brand], redesigned a website, redid the branding and really brought it all together in one total story," Rice reflects on with pride.
Aside from the driving mission of wanting to change the way people think about and shop for intimates, Bare Necessities' brand refresh was also pushed into action when the company was acquired by global manufacturer and marketer of branded and private label apparel Delta Galil. Delta Galil develops innovative seamless apparel, shapewear, underwear, activewear, sleepwear and leisurewear for a variety of its own brands. Delta Galil also sells its products under brand names licensed to the company, including Wilson, adidas, Columbia, Tommy Hilfiger and others.
"Isaac [Dabah, Delta Galil Industries Ltd. CEO] is an amazingly savvy businessman and I think that he saw a big opportunity in Bare Necessities. There's so many new startup brands out there, and I think he just saw the opportunity for this kind of legacy brand that already has an established customer base that could be reinvented and modernized," Rice exclusively shares with OK!.
SUSSEX SHOCKERS! FIVE FASCINATING BOOKS, FILMS & PODCASTS ABOUT PRINCE HARRY & MEGHAN MARKLE'S 'MEGXIT'
A part of this modernized reinvention included setting out to prioritize and normalize women feeling comfortable and confident while in their most intimate layer. The brand found that almost two thirds of women don't feel closely connected to their own body while living in a world where most people have been conditioned to hide their vulnerability.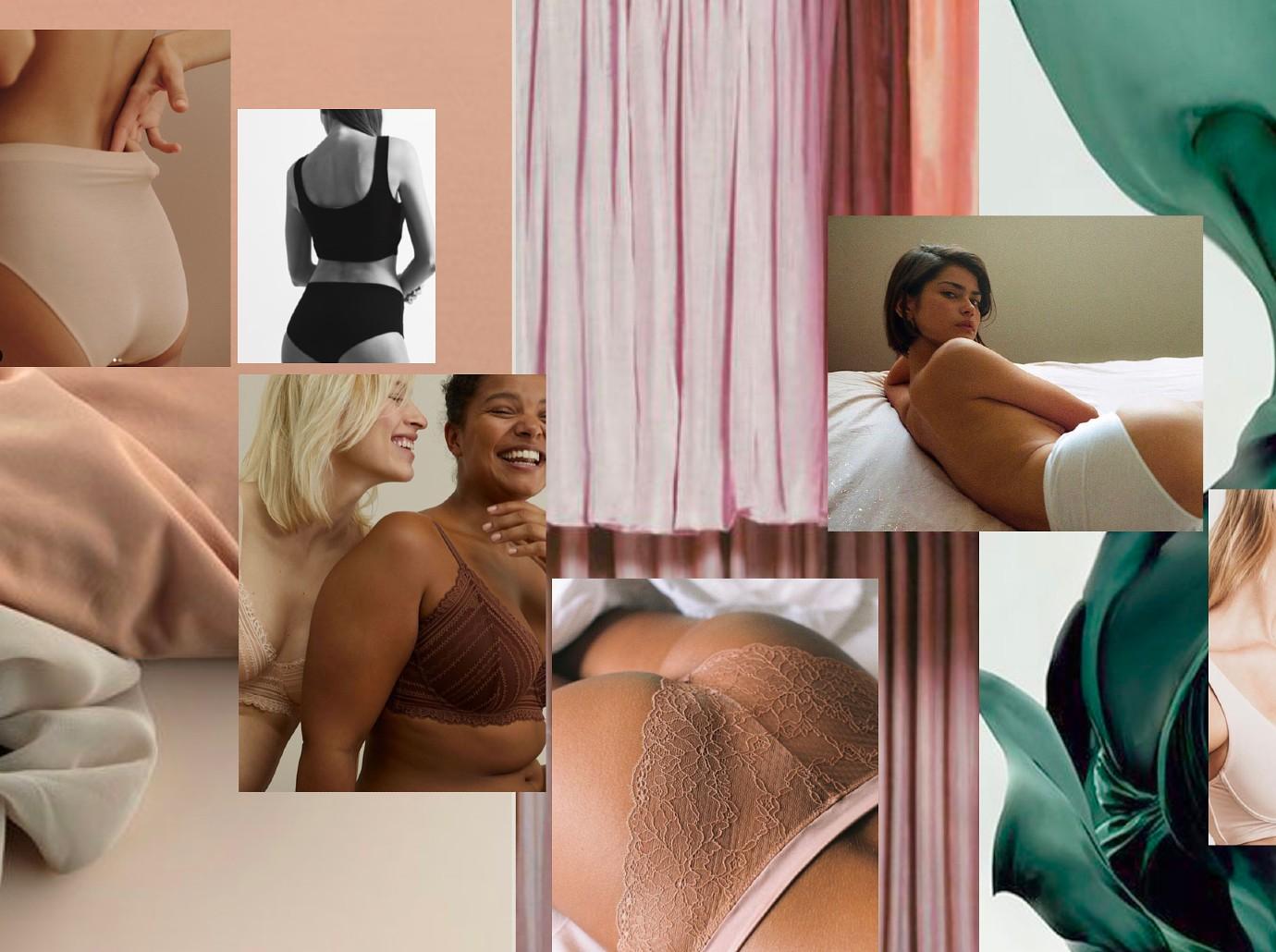 BARE by Bare Necessities was co-created with more than 20 years of customer relationships and feedback. According to their merchandising and design leads, there are two feelings that they hope their brand will invoke in their customers: comfort and, you guessed it, intimacy.
"This is an opportunity to give [women] pretty beautiful product, pretty details, but still have the comfort," Rice explains. "I think, especially during the pandemic, they [women] were less concerned maybe about how they looked. They had this comfort working [on camera] from here up," she explains as she gestures from her chest to the top of her head.
BARE by Bare Necessities Designer Eunice Lee-Meldahl exclusively tells OK! how the team approached designing this new product line. "When we built this collection, we definitely wanted it to be more contemporary than past [Bare Necessities collections] and make it look younger. Everybody's the same; Everybody wants to feel pretty, whatever age they are. So that's why we want to give her a lot of beautiful colors and beautiful raw materials so she feels like she's like refreshing herself," she says.
Rice continues to add on to her insight by sharing, "Eunice did an amazing job selecting really soft laces, great bindings, pads, linings — all of which are contributing to comfort, but in a pretty way, because we do feel like it's time for that kind of reawakening." All of the styles in the BARE by Bare Necessities assortment are made from beautiful fabrications with extremely soft hand feel; An impressive combination that will have women finally feeling comfortable in their own skin, which OK! experienced firsthand while testing out the new collection.
Article continues below advertisement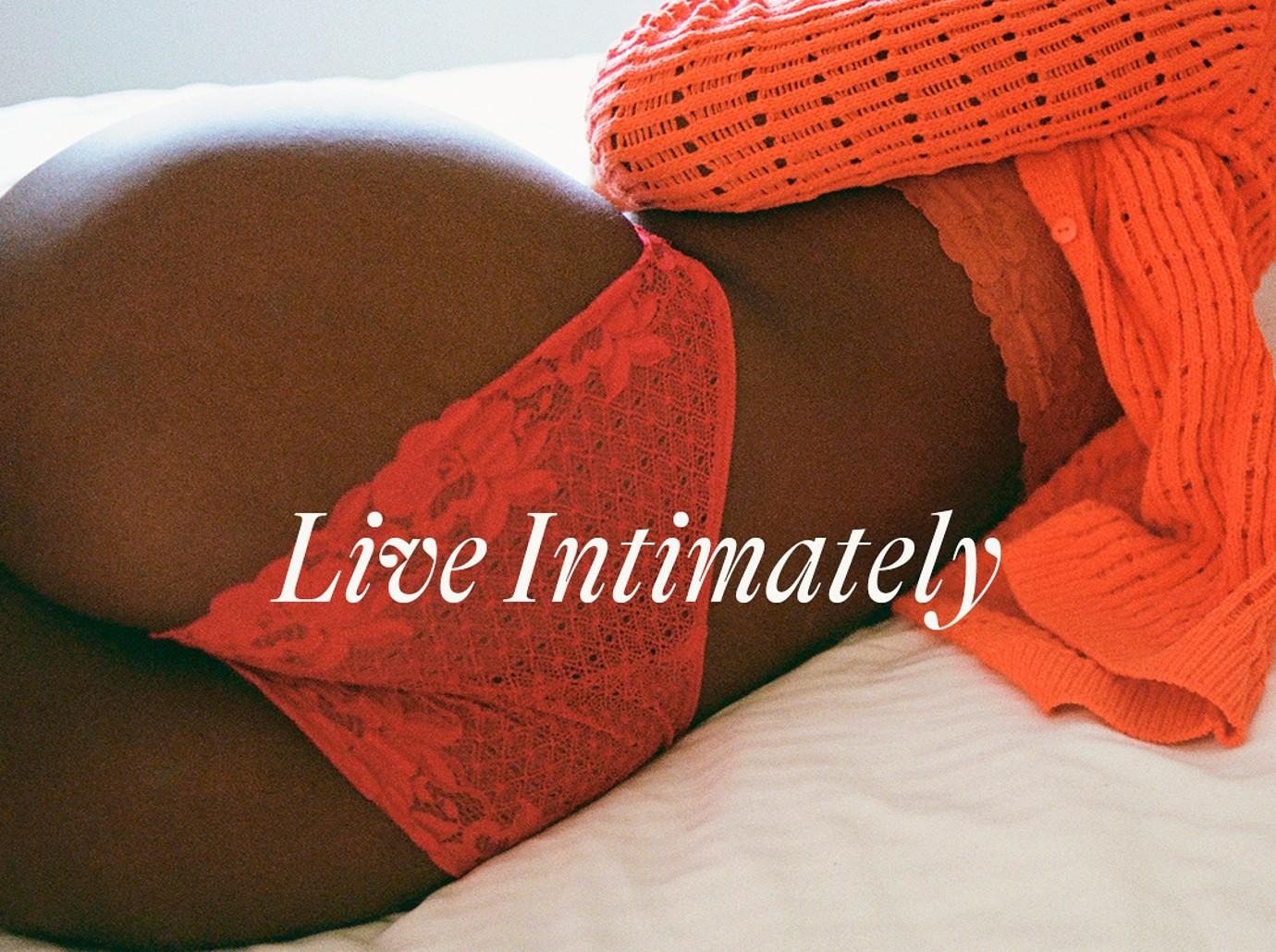 While working to land the perfect assortment of comfortable yet pretty fabrications, the team had to consider another important factor: functionality. "The hand feel wearing experience is really important, but for [sizes] going up to 40G, the fabric could thin out. The weight is really important to give the right support," Lee-Meldahl continues to explain. "We tested quite a lot of fabrics to ensure it's [larger sizes] not changing the hand feel of it and not changing the stretch and recovery of it. My biggest learning has been dealing with a huge size range. That's been a big step for me to improve in my career and expand in my career."
In the hopes of keeping intimates fun for all ages, the team has also worked to prioritize adding fun colors to their collection by staying on trend with what's happening on runways and with trend forecasters. However, as an under layers brand, it can be challenging to put those trend colors into actual products knowing most women don't want a neon bra showing through their shirts, for example.
Neutrals are key when it comes to the bulk of the BARE by Bare Necessities' assortment, but they also love to provide an "optimistic color" to make each collection "happy and pretty" to balance it out.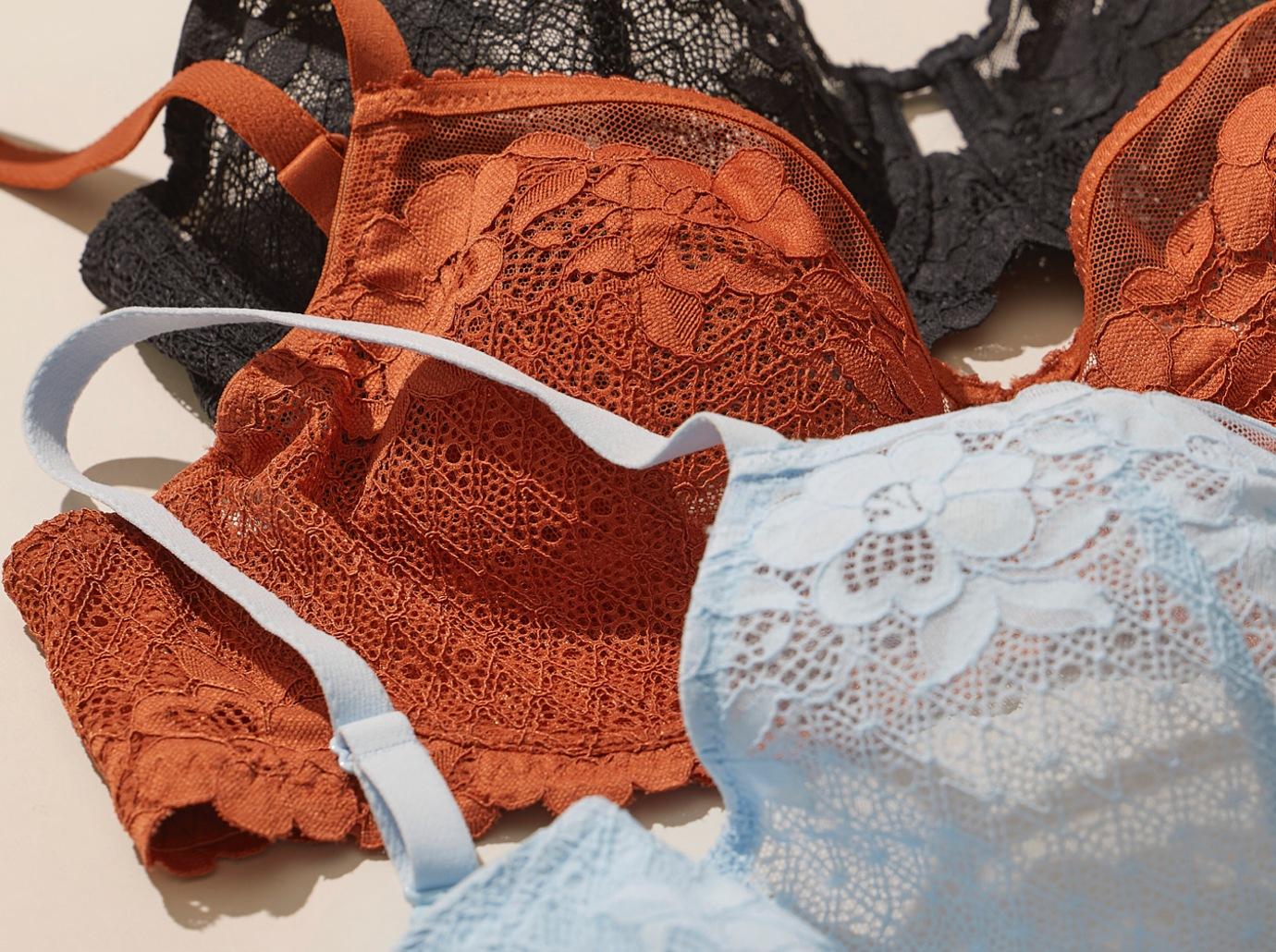 "Like the cinnamon color," Lee-Meldahl shares as an example, "it's a neutral but it just has a spice to it. Right now there's a lot of those brown, you know, almost like reddish brown [trend colors]. It's so hot right now but this color is maybe too strong for us. So, the cinnamon is a perfect color; You don't want to go too neutral, but you don't want to go too crazy."
KIM KARDASHIAN ANNOUNCED AS LATEST BRAND AMBASSADOR FOR STUART WEITZMAN'S 'ICONIC & TIMELESS' FALL CAMPAIGN — SHOP NOW
Within the newly launched BARE bra collection, the team is most excited about The Essential Lace Unlined Balconette, available in cinnamon, breezy blue and black in sizes 32A to 40H — which they are calling their hero fashion bra style. But, of course, every woman also needs a smooth bra in her drawer, in which they are looking to The Absolute Minimizer, available in black, bluestone, hazel, coco and delicacy pink in sizes 30D to 42I, and The Favorite T-Shirt Bra, available in 12 different colors in sizes 30DD to 40I, as their top picks.
Article continues below advertisement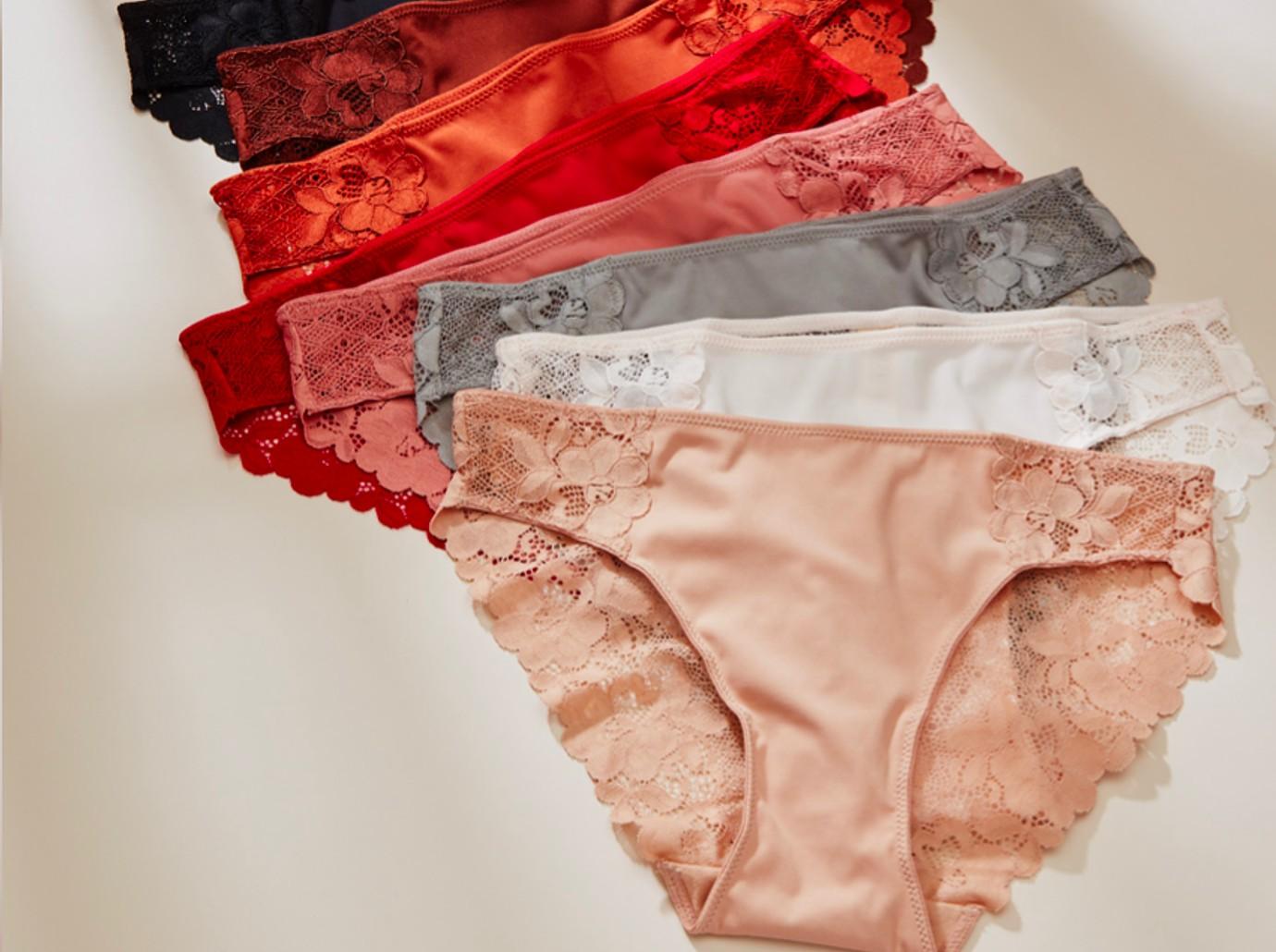 When it comes to underwear, the brand has strategically designed a handful of different style options to be worn on their own, as well as matched back to each customer's bra of choice. "There's sort of those everyday wearing occasion [underwear] and then there's also these [match-back fashion underwear]," Rice explains as she personally shows us their newly launched and carefully curated assortment.
"We do well with a high-leg brief, and I have to say, I love the lace! And I just absolutely love this because of the back," the Chief Merchandising Officer expresses as she points to the The Essential Lace Bikini, available in eight different colors in sizes XS to 3XL. As of late, they are seeing the most popularity with their No Show fabrication, followed by Cotton. However, their long-awaited Seamless fabrication just hit the site, which could easily take the lead!
In order to design and create a new line of intimates that cater to such a diverse and wide range of women, the team has dedicated time, effort and resources to ensuring that customer feedback is, and continues to be, taken into consideration and actioned upon.
"Every day I go into the best-selling [styles] on a website and read through the customer reviews," the lead designer shares. "One of the examples you always hear [with bras] is, 'My wings are so tight.' That's why we added one more option [hook and eye] so she can feel better," Rice explains. "And some people, especially with larger breasts, if the strap sits on the wider side she never feels like it's supported; She never feels like it's right. So giving her this criss cross [strap] option, when you do pull this way [diagonal across the back], it automatically gives her better support."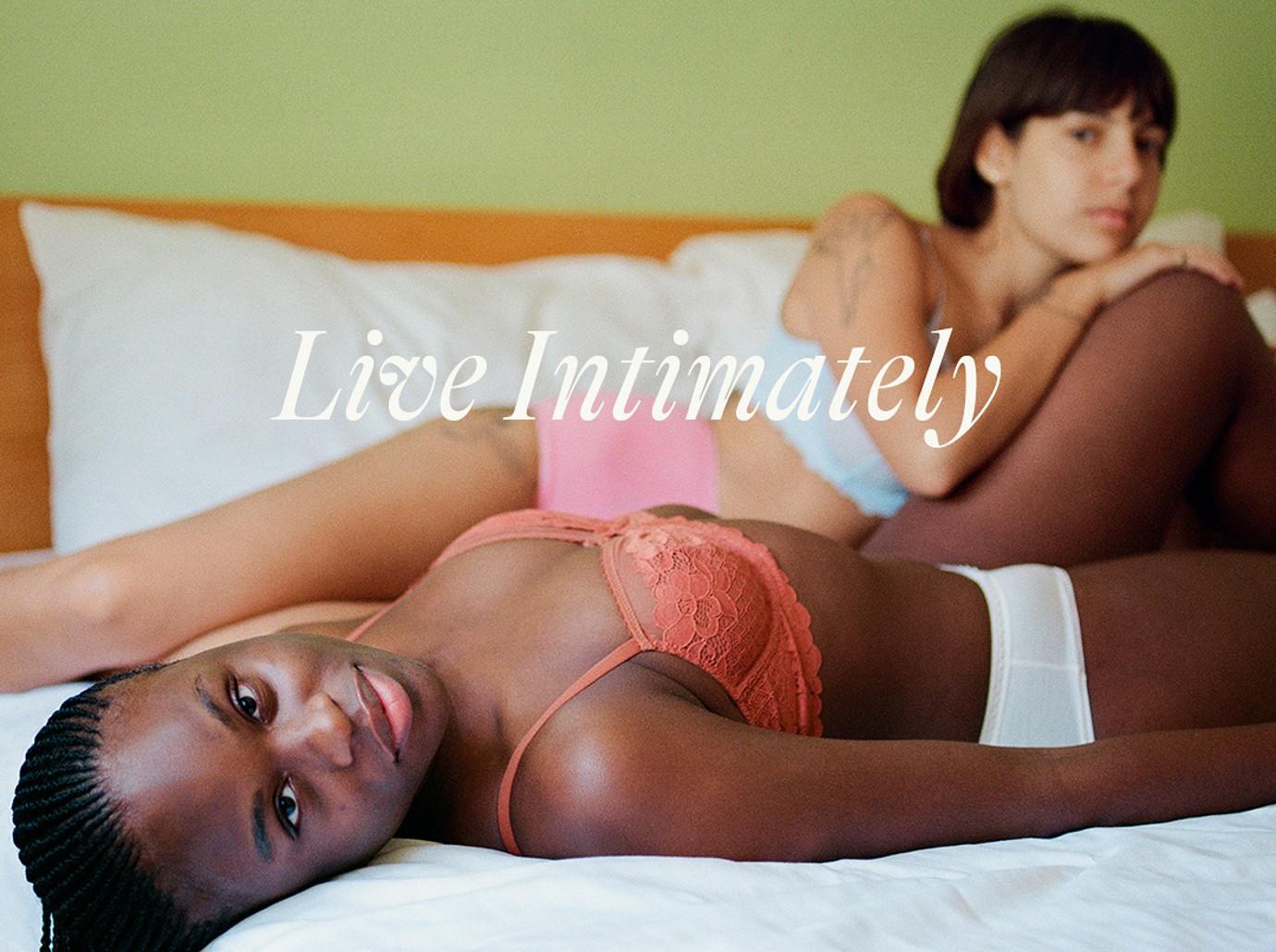 "We also have an amazing customer service team. When you go on the site it pops up and says, 'Do you want to chat with one of our experts?' That's great!" Rice chimes in passionately. "And our team actually still handles a number of phone calls, too. They handle like 2,000 phone calls a week of people calling in about fit or recommendations on a style or perhaps, 'I have this upcoming wedding. What do you recommend to go under this type of dress?' It is almost like a support group in a way — in the most positive way."
"All of that stuff ends up being recorded and there's transcripts that you're able to read and you just really get this true sense of being closer to the customer than other experiences I've had. Being in the DTC [industry], I crave customer input. It's a big part of the filter of how you figure out what your next big idea is going to be. Understanding the amazing engagement that our customer care center has was incredible," Rice gushes. And OK! can vouch for this testament, as we got to experience the amazing customer care team service ourselves during a virtual fit session.
CHRISSY TEIGEN'S STUNNING PINK DATE NIGHT DRESS DOUBLES AS THE PERFECT WEDDING GUEST DESIGN — GET THE LOOK
Bare Necessities offers virtual fit sessions with their Bra Fit Experts to all of their customers who need or want help with ordering a new bra. "We want to have long term loyalty, and we want to drive that repeat purchase. Generally people that have had a fit experience with us are more likely to repeat purchase. It's building trust. It is part of building relationships with your customers and that is part of what we're here to do," Rice lets us in on.
"There's so many stories that the team can say like, 'I helped this client two years ago and she called me again because she just had a baby!' There really are these touch points. I mean, one of the key phrases in our campaign is, 'We fit the curves of your life,' and we're really trying to live that, because life changes. As a customer and as women, we start to engage in this product category at puberty and, really, you never leave it your whole life. But yet your size changes, your curves change and even though you might measure the same, your breast tissue changes. And that means your fit might change or a style that used to be your favorite fit is no longer because of how your breast tissue has changed," Rice continues to explain.
Article continues below advertisement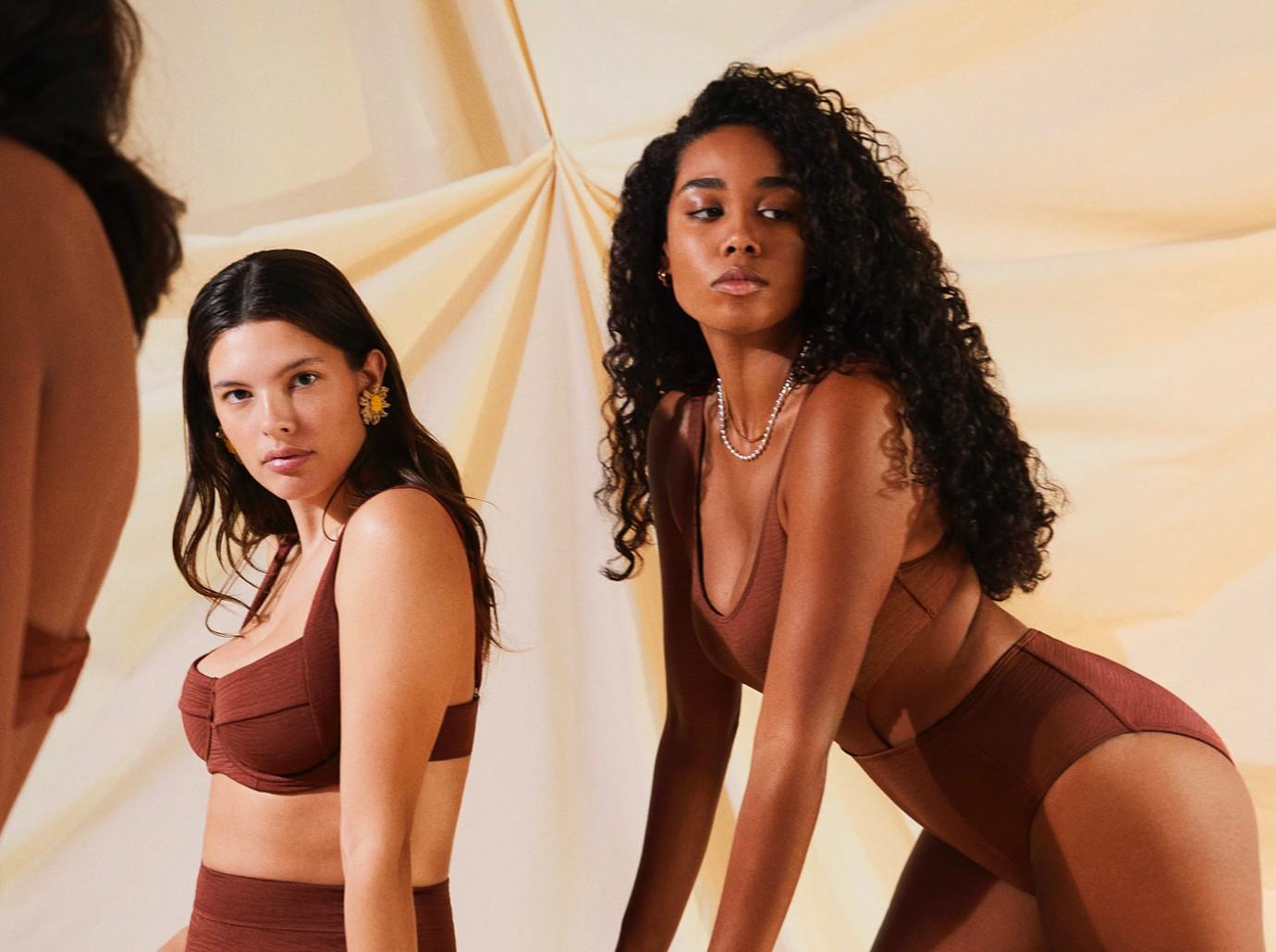 During the relaunch, the beloved company also introduced BARE by Bare Necessities Swimwear — and they have many more new exciting category launches on the way. "We're going to be introducing activewear! We should have a full collection on the site by December," Rice excitedly shares with OK!. "We are getting active leggings — some of them are actually shipping now — and then, we follow that up with sports bras. We're actually delivering our active leggings early because our customer has requested them, and in different textures!"
Their legging assortment will range across a variety of fabrications, including high impact performance leggings, low impact lounge leggings and fashion texture leggings including velvet and faux leather for pairing with a nice top or sweater to go out in. "We have other active pieces in development, too. The pickle ball trend is such a big deal and so we have a tennis dress and a skirt to really round this out, but that won't be happening until mid-spring," Rice exclusively tells OK!.
"We also have this sleepwear collection that we will be delivering for holiday; We're excited about that, too!" Rice beams as she proudly shares the exclusive news for the very first time. "We contracted a local artist, her name is Hillary Sorrentino, and she created pieces of art showing all these fun activities at holiday [for Bare Necessities to print on their sleepwear]. It is called 'Spark Joy,' and the theme is 'Sparking the joy of the season/life.' We're really proud of this and we're going to have bras and panties that color coordinate back to this for gifting."
Bare Necessities has truly pioneered forward by listening to their customers and capitalizing on white space within the intimates market, as well as the aforementioned product categories, providing women everywhere with comfort, style and functionality in their most intimate apparel and under garments. "Keep watching us," Lee-Meldahl says with a smile. "We're only going to provide better and better going forward!"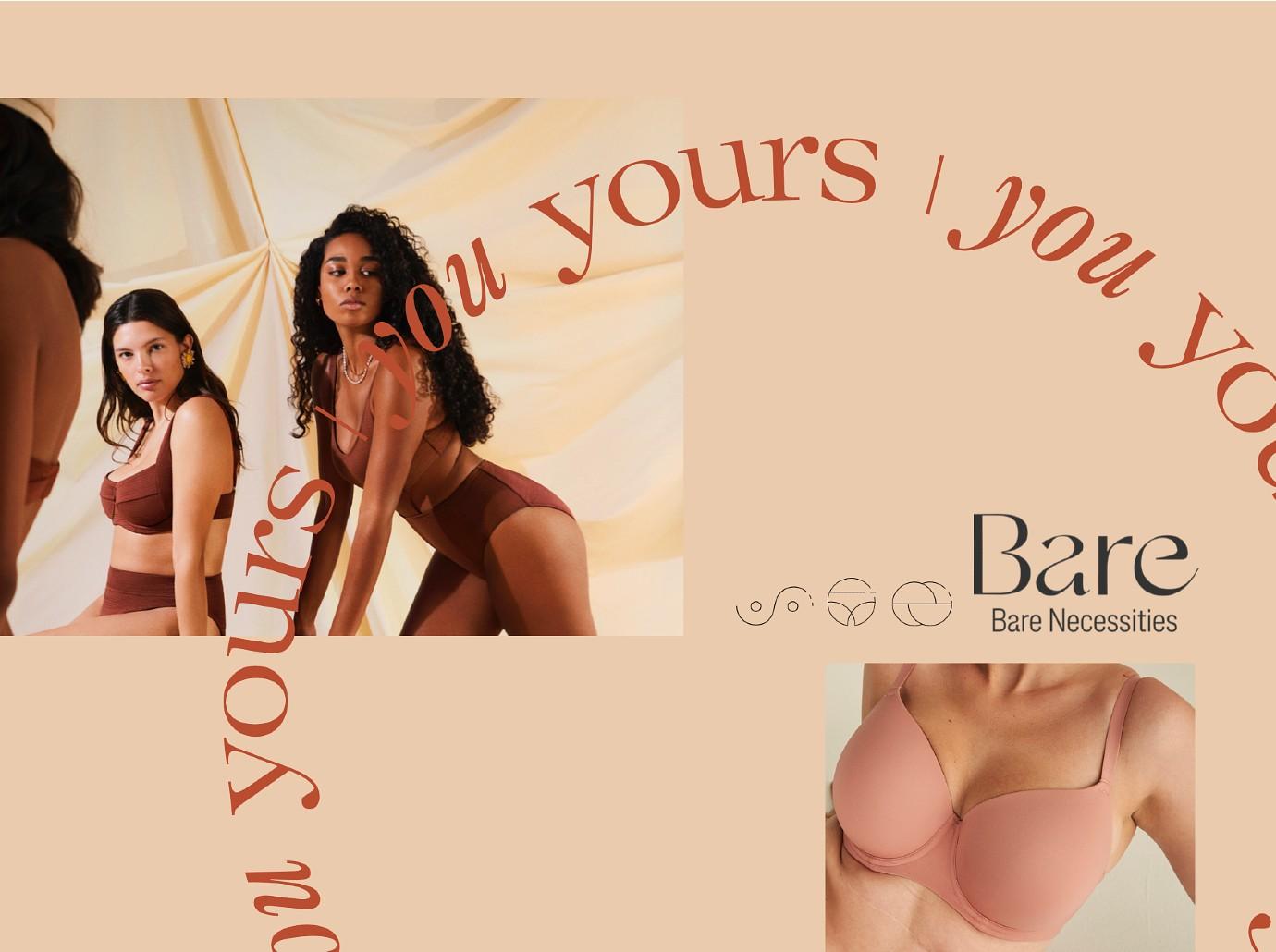 SHOP NOW
Shop Bare Necessities' new Live Intimately campaign and BARE by Bare Necessities collection at barenecessities.com.