EXCLUSIVE
Larry King's Life To Be Turned Into Six-Part Series By Kevin Costner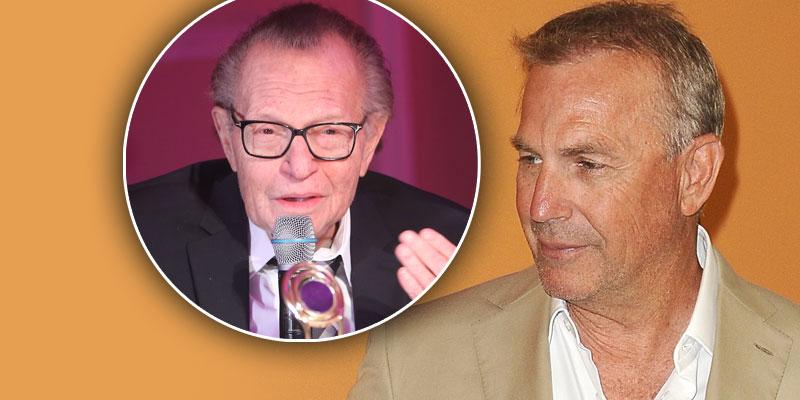 Veteran talk show host Larry King revealed that Kevin Costner is working on a series that will center around King's illustrious life.
During an online interview with Dr. Robi Ludwig on her YouTube show Talking Live, King said that Award-winning director Oliver Stone once considered his life for a film.
"Oliver Stone wanted to make this movie. (But) Kevin Costner is working on a contract to do a six-part story of my life, with someone playing me as a youngster," King said.
Article continues below advertisement
During the interview, Ludwig also asked King what three things he would wish for right now.
KEVIN COSTNER OFFENDED & UPSET BY OSCARS SNUB!
"I would like to live forever, because I am so curious, and I want to know what is going to happen. My wife said to me, 'If you live forever you won't know anybody in 30 years.' But I said 'I'll make new friends'. I'm curious about the world, but I don't want to go."
This contrasts with what King told Ludwig earlier in the interview, when he mentioned that after his stroke, he realized that there was nothing else to live for.
"When they told me everything that happened to me, I looked at myself and said 'I have done everything I could do in a fanatic career'. Can you find me a pill with which I can just exit the planet? I'm ready to go, I want to go," he said.